Here baby, try the peanut butter goo
Published: Jan 6, 2017
By Lisa Greene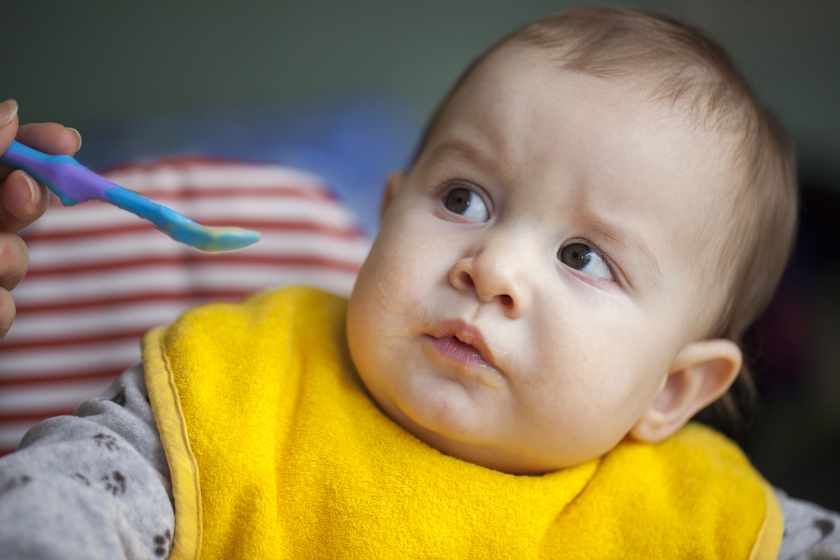 Parents should feed babies food containing peanuts before they're six months old to prevent life-threatening peanut allergies, according to new guidelines from the National Institute of Allergy and Infectious Diseases. That's a big change from its earlier recommendations to avoid peanuts until age 3. But new studies have shown that early exposure helps babies better tolerate peanuts.
Of course, choking your infant by feeding them whole peanuts is not the way to go. One way to get Baby to eat peanuts is by diluting peanut butter with warm water until it forms a soupy goo, this doctor told the New York Times. Yum.
National Institutes of Health issues new guidelines to lower chances of peanut allergy developing in children. https://t.co/amyrJfzrd3

— AP Politics (@AP_Politics) January 5, 2017
Here in Florida, a voter-approved measure allowing medical marijuana went into effect this week. But how and when patients can access the drug remains to be worked out, reports the Tampa Bay Times.
Morning Watch: What you need to know as medical marijuana amendment goes into effect today https://t.co/3ydkGaV56D pic.twitter.com/3IvrCGht92

— Tampa Bay Times (@TB_Times) January 3, 2017
Just in time for your New Year's resolution, US News and World Report has published its annual list of best diets:
These are the #BestDiets of 2017
1. DASH Diet
2. Mediterranean Diet
3. MIND Diet
More: https://t.co/IDIIJEMzTN

— U.S. News Health (@USNewsHealth) January 4, 2017
And to help you digest those new diets, scientists have news about the mesentery. That's the membrane that supports the small intestine. Researchers say it should now be considered an organ, reports the Washington Post. (You might say they have a gut feeling about it...)
Why researchers are calling for a recategorization of the mesentery. https://t.co/oEFJKJ5IVx

— Smithsonian Magazine (@SmithsonianMag) January 5, 2017
A new public health study from Yale University says that gun violence is contagious, spreading in patterns similar to an infectious disease epidemic. Still, the Washington Post points out that we don't study gun violence in the same depth.
Gun violence should be treated as public health crisis, Yale study says https://t.co/x8w8a4ORYb @AVPapachristos @YaleSPH via @NPR

— Yale University (@Yale) January 6, 2017
Doctors who take care of your ears started 2017 off by reminding us that no, you really shouldn't stick cotton swabs in your ear canal. Here's why, explains CNN.
Put down the Q-Tips. Updated clinical guidelines are still saying cotton swabs shouldn't be used for earwax removal https://t.co/o49LBVcTBm pic.twitter.com/YPXar3Hoe1

— CNN (@CNN) January 3, 2017
And finally, the American Heart Association marked the holiday season by honoring those who saved lives through CPR -  a story that's downright…heartwarming.
Young mother's heart stops during school holiday party https://t.co/s1WXfsx3gh pic.twitter.com/mdFE2MnVnS

— American Heart News (@HeartNews) December 23, 2016
This Week in Health is our weekly roundup of Florida and national health headlines.