For silent tumors, a delicate surgery
Published: Jan 17, 2017
By Lisa Greene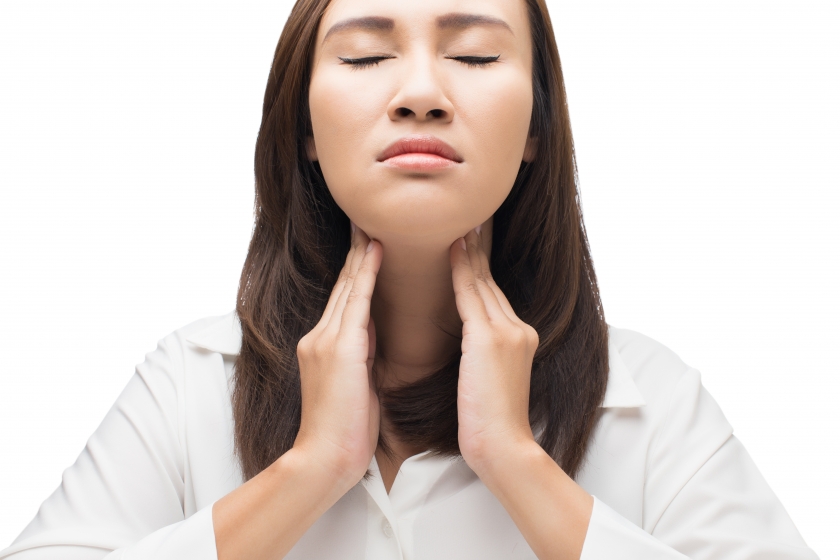 The scary thing about thyroid cancer is that it's increasing – faster than any other cancer, with cases tripling over the past thirty years, according to the American Cancer Society.
In most cases, the disease is highly curable with a minimal surgery. Most patients don't require chemotherapy or radiation, says Dr. Gary Clayman, founder and director of the Thyroid Cancer Center at Tampa General Hospital.
The butterfly-shaped thyroid gland produces hormones that regulate the body's metabolism. When cancer occurs, it may cause lumps or swelling in the neck. Later on, it may cause hoarseness, difficulty swallowing, or a cough. But often, Clayman says, his patients don't notice any symptoms. They come to him because the tumor shows up on an ultrasound.
The increased use of ultrasounds is probably the biggest factor in the increased diagnosis of thyroid tumors, but scientists aren't sure that's the only reason. Women are about three times more likely to get thyroid tumors than men.
Surgery can remove the tumor without further cancer treatment, although patients who have the entire thyroid removed will have to take hormone pills daily. Patients also have a better outcome if the tumor is found and removed before cancer spreads to the lymph nodes or grows into other structures of the neck.
The key to successful treatment is surgical technique, says Clayman, who came to Tampa General from M.D. Anderson Cancer Center.
"It's personalized care – the right surgery for the right patient and the right tumor," he says.
Clayman advocates establishing centers of excellence for thyroid surgery to reduce the rates of recurrence and surgical complications, such as cutting the nerves to the voice box or mistakenly removing parathyroid glands. Clayman has also set up his center so that patients can go through their entire evaluation with ultrasound and biopsy, then undergo surgery immediately, so the entire process takes only a few hours.
Most of us don't know much about the thyroid and parathyroid glands – those small organs in our neck that produce hormones – until there's a problem.  To learn more about tumors involving the parathyroid glands, click here.