Clearing the smoke on medical marijuana
Published: Jan 12, 2017
By Kurt Loft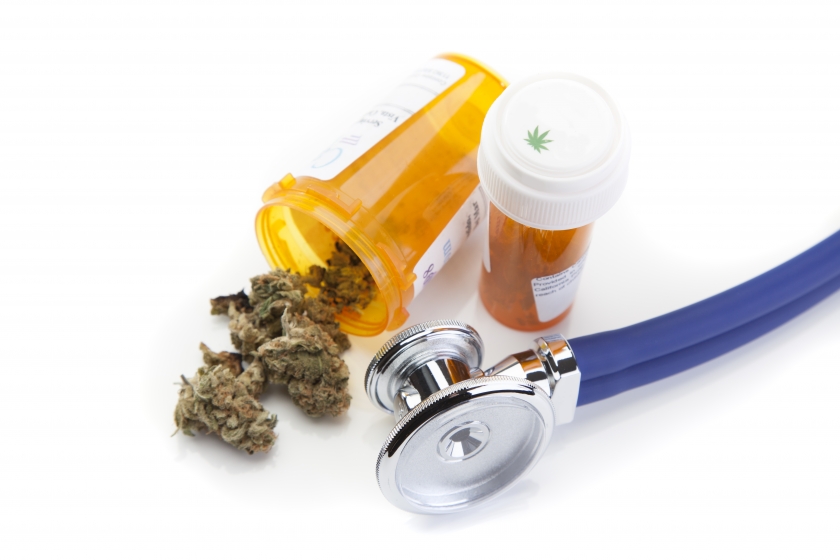 The voting is over, but myths and misconceptions still linger over the use of cannabis for treating certain medical conditions.
In November, voters made Florida the 26th state to legalize its use. Amendment 2 -- added to the state Constitution through 71 percent support at the polls – allows qualified physicians to prescribe cannabis to people with epilepsy, HIV/AIDS, glaucoma, Parkinson's, multiple sclerosis, chronic pain, and other disorders on an expanded list of ailments.
But do people really understand what this means? Are doctors giving patients a green light to fire up a joint and get high? How effective is medical marijuana for the additional conditions under the new law, and is it any better than FDA-approved drugs?
People hoping to use the stuff should know what is fact and what is fallacy, said Dr. Selim Benbadis, professor of neurology and director of the Comprehensive Epilepsy Program at Tampa General Hospital and the USF Health Morsani College of Medicine.
"The biggest misconception for me is that because marijuana is natural, it's automatically better and safer than pharmaceuticals,'' Benbadis said. "The fallacy is that natural is automatically better.''
Drugs approved by the FDA go through rigid clinical trials that can last more than a decade. However, when a patient with a debilitating or life-threatening disease doesn't benefit from conventional treatments, an option may be the "compassionate use'' of marijuana.
"For patients who have run out of options, I'm willing to let them try (marijuana),'' Benbadis said. "That is what compassionate use means.''
Benbadis has been prescribing marijuana for patients with epilepsy and seizures. He's also written an editorial about when such prescriptions are appropriate. Eligible patients must be under the care of a certified, licensed physician for a least three months before being given the drug in an oral form.
Marijuana is a flowering plant with buds that contain compounds of tetrahydrocannabinol (THC) and cannabidiol (CBD). THC is the stuff that gets you high, depending on the type of strain and the concentration of the substance. CBD, the main focus of medical use, is non-psychoactive and doesn't create the euphoria or other reactions associated with THC. Under Florida's new law, only patients with a terminal illness may be allowed to use a form of cannabis that has THC.
Smoking marijuana is not an option under Florida's Amendment 2, which allows qualified patients access to marijuana. In fact, the recreational use of pot and its medical application are two very different things, and understanding the distinction helps dispel another myth: Inhaling pot has little to do with treating ailments. Doctors administer the drug as a pill or an oil to swallow.
A growing body of scientific studies continue to explore its benefits, particularly for patients with chronic pain. But the results are far from conclusive.
A 2014 study by the American Academy of Neurology reported the drug's possible benefit in relieving symptoms associated with multiple sclerosis. A study by the Department of Neuroscience at the University of California at San Diego found that cannabis reduced neuropathic pain in patients with HIV. The National Eye Institute reported that marijuana was shown to lower intraocular pressure in patients with glaucoma, although the relief is short lived and not as effective as approved pharmaceuticals.
So, as more states legalize medical cannabis, it begs the question: Just how effective is it as a preferred drug of treatment?
The problem with any answer is that not enough data exists, in part because pot remains illegal on the federal level, and this limits support for research. Advocates for medical marijuana say decriminalization will open the door to publicly funded studies, a viable data base on the substance, and the chance of FDA approval.
But legality doesn't necessarily mean effectiveness.
"For the time being, it will and should take a back seat to treatments that have undergone rigorous clinical trials,'' Benbadis said. "When and if there are adequate data about marijuana, then it may become a standard of care. Right now, it cannot be.''
Kurt Loft is a contributor to TGH Health News.