New poll: Most Americans recognize that vaccines save lives
Published: Feb 3, 2017
By Lisa Greene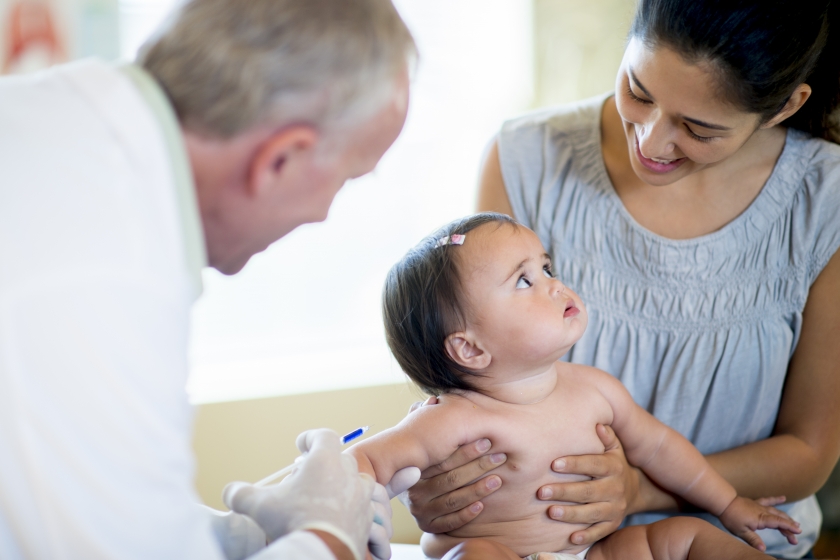 An overwhelming majority of Americans believe vaccines are safe, and 82 percent say healthy kids should be required to be vaccinated for measles, mumps, and rubella in order to attend school, according to a new Pew Research Center poll. About 88 percent say the benefits of vaccines outweigh the risks.
Vast Majority of Americans Say Benefits of Childhood Vaccines Outweigh Risks https://t.co/8mEbKACUgK

— Liz Szabo (@LizSzabo) February 2, 2017
Still concerned about the safety of vaccines? Learn more about how vaccines save lives from the American Academy of Pediatrics or the federal Centers of Disease Control and Prevention.
Those colorful, convenient laundry detergent pods have now been linked to chemical eye burns in young children. Public health researchers from Johns Hopkins University have documented more than 1,200 such cases. The candy-colored pods have already been linked to child poisoning cases.
Study: Laundry detergent pods burning kids' eyes https://t.co/1DCdTyVwAC

— KRON4 News (@kron4news) February 3, 2017
Expecting mothers are using marijuana more frequently, but doctors warn that preliminary research shows that the drug may harm infants' brain development and birth weight, reports the New York Times.
'There have been studies done, and there is some risk.' Dr Jarlenski shares #marijuana #pregnancy findings w/@cslnyt https://t.co/is1PwR3QfQ

— Pitt Public Health (@PittPubHealth) February 3, 2017
In Germany, researchers are using new technology to communicate with patients paralyzed by ALS, amyotrophic lateral sclerosis, also known as Lou Gehrig's disease. Four patients have been able to communicate using technology that measures brainwaves, reports NBC News.
A new device using "brain waves" helped patients w/ #ALS and locked-in syndrome communicate for the first time. https://t.co/VJF9eq0NfY

— Neurology Now (@NeurologyNow) February 2, 2017
Here in Tampa Bay, it was a bad week for animal health. Emoji, the orphaned baby manatee rescued by Lowry Park Zoo, died early Monday. He had arrived at the zoo three months earlier after ingesting trash and plastic bags left in Tampa Bay waterways, reports the Tampa Bay Times.
Angry about Emoji, the dead baby manatee? Here's what you can do to help https://t.co/zl6i7n6eHv pic.twitter.com/bN5lx68rue

— Tampa Bay Times (@TB_Times) February 3, 2017
This Week in Health is our weekly roundup of health headlines in Florida and around the nation.