Is stress making you fat?
Published: Feb 24, 2017
By Lisa Greene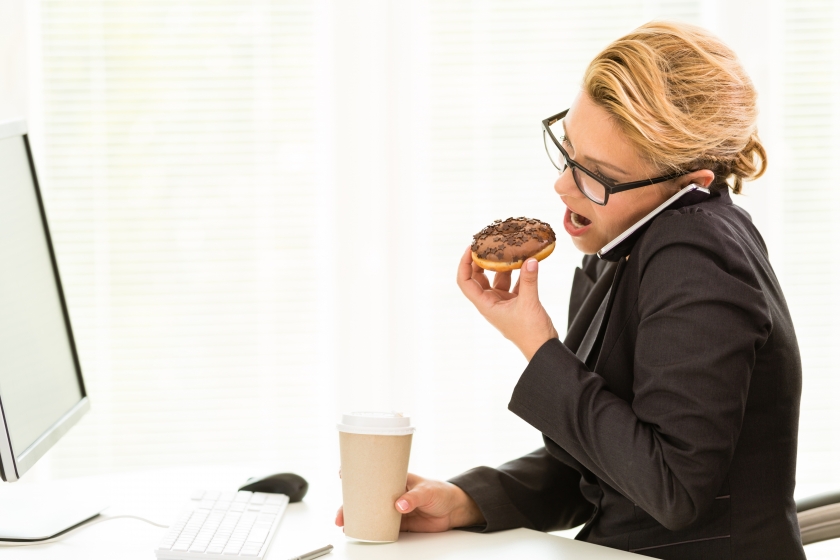 As if chronic stress isn't bad enough, it may also widen your waistline, says a new study in the journal Obesity.
People with long term stress may be more likely to be obese, new study finds. https://t.co/yLVN2oWwhz pic.twitter.com/vuW0RGyR9c

— ABC News (@ABC) February 23, 2017
Researchers measured how stressed study participants were over a four-year period by measuring the amount of cortisol, a stress hormone, in samples of their hair, reports CBS News.
Wondering what's causing all that stress? It might be time to delete your social media accounts. The American Psychological Association says people who constantly check their emails, texts, and social media accounts have higher stress levels, reports Bloomberg News.
Part 2 of Stress in America™ report released today, highlighting social media & tech stress https://t.co/NPvUF1BAOI #StressAPA pic.twitter.com/Tnfei16mpS

— APA (@APA) February 23, 2017
(Of course, that's just the latest way that cell phones and texting are bad for you – we've already heard about the dangers of distracted driving and that looking down at your cell phone can hurt your neck.)
Phew. It might be a good time to check out our Well U in 2 video for some breathing and relaxation tips.
Unfortunately, there's more bad news to add to your fat-inducing stress levels.  U.S. life expectancy is predicted to lag behind gains in other developed nations, reports Scientific American.
Life expectancy is expected to soar by 2030 -- except in the US https://t.co/1Dhvp2xa3p pic.twitter.com/IHAo9fsuk8

— CNN (@CNN) February 23, 2017
A positive way to handle that news? Try eating 10 servings of fruits and vegetables a day. It may boost your odds of living longer, reports the BBC.
Eating 10 portions of fruit and vegetables a day could significantly reduce risk of heart attack, stroke and cancer https://t.co/9cdPGXpEWp pic.twitter.com/RDNlmzJZeL

— CNN (@CNN) February 24, 2017
This Week in Health is our weekly roundup of health headlines in Florida and around the nation.