Don't give up yet: five secrets for keeping those New Year's resolutions
Published: Feb 3, 2017
By Michelle Bearden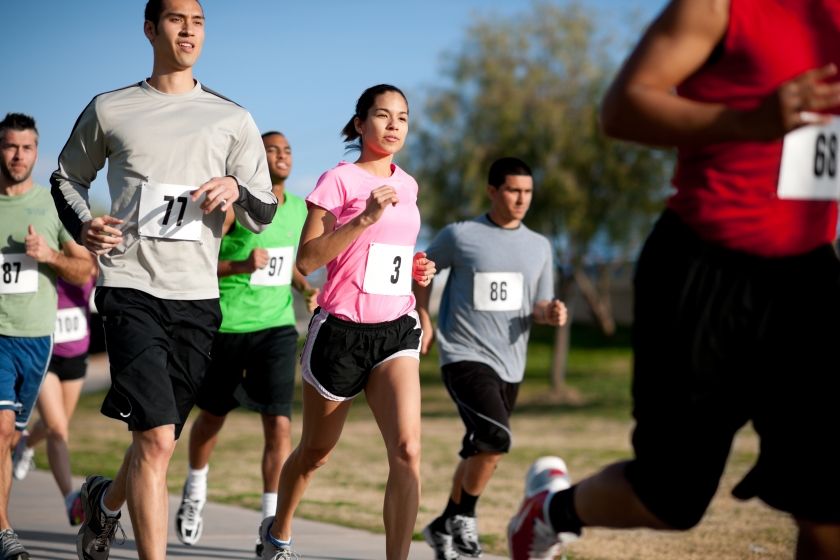 We're a month into the New Year, the time when we turn a page, cultivate new interests and adopt a good habit.
So how many of those well intended resolutions have you actually kept? If you're like most of us, the answer is probably a big fat zero.
"I just don't bother making them anymore," says Janis Spelman, a swim instructor and lifeguard at the South Tampa YMCA. "I always started out with good intentions, and then fell flat on my face. So now my mindset is that any day is a good time to make a change."
Spelman is not alone. According to a national Marist Poll conducted in December, only 44 percent of Americans said they were making a New Year's resolution for 2017 .
Instead of just giving up, how about a plan on how to keep those resolutions? The first step is recognizing that change doesn't happen overnight, said Dr. Kim Hartney, chief of psychiatry at Tampa General Hospital and assistant professor at USF Health Morsani College of Medicine.
It's actually a five-stage process, she said.
"Don't beat yourself up if you don't get it right on the first try," Hartney said. "There are different levels of readiness for change. Check where you are before you begin."
The five stages of change include:
Pre-contemplative. "This is the period before you even start thinking about it," Hartney said.
Contemplative. Congratulations! You've got your resolution and you've picked a date to launch it.
Preparation. Ah, the fun part. If you've resolved to cut back on sugar, here's where you clean out your pantry and refrigerator so there's no temptation on opening day.
 Action. Time to take the plunge and make the necessary effort to achieve success. This is a stage that needs to stay in place for "at least six months" to become a habit.
Maintenance. Sometimes a resolution needs to be modified to fit your lifestyle, Hartney said. A little tweaking is not a bad thing.
"There's no need to completely abandon good intentions," Hartney said. "Maybe that expectation of going to the gym six days a week was unrealistic, so it needs to be changed to three days a week."
According to that Marist Poll, men are a little more likely to keep resolutions than women. And older Americans are less willing to commit to making a change.
"The older we get, the more comfortable we get with ourselves," Hartney said. "But if it's a life-threatening health issue, like the potential loss of a leg if you don't get your diabetes under control, might trigger a change."
What are the most popular resolutions in 2017? At the top of the poll list is "being a better person," followed by weight loss, exercising more, spending less money, and saving more and eating healthier.
It's no small accomplishment to make it to the maintenance stage. But how can you make this a lifelong commitment? Psychologist Paul Marciano, author of "Carrots and Sticks Don't Work," offered a few tips to Forbes.com on behavior change, compiled from people who are successful at sticking to resolutions.
Among them: Be patient, measure your progress along the way, share your goals with friends and family, and get up after you slip up. Above all, don't get discouraged when the progress isn't what you had hoped. Something is always better than nothing.
That's how Spelman, a Tampa mother of four, approaches resolutions.  Instead of setting a specific date to make a change, "I prefer to do it gradually."
"Like everyone else, I want to be healthier and have a sound mind," she says. "And I'm always trying to improve my organizational skills. So I take little steps in hopes of finally getting to the place where I want to be."
And if that works, Hartney is all for it. Ultimately, the goal is the same – to make improvements that have a positive impact on our lives.
"The bottom line is that it has to come from within," she said. "No one can give us that motivation. It's something very personal."