Lighting up the holiday season at TGH
Published: Dec 14, 2017
By Daniel Wallace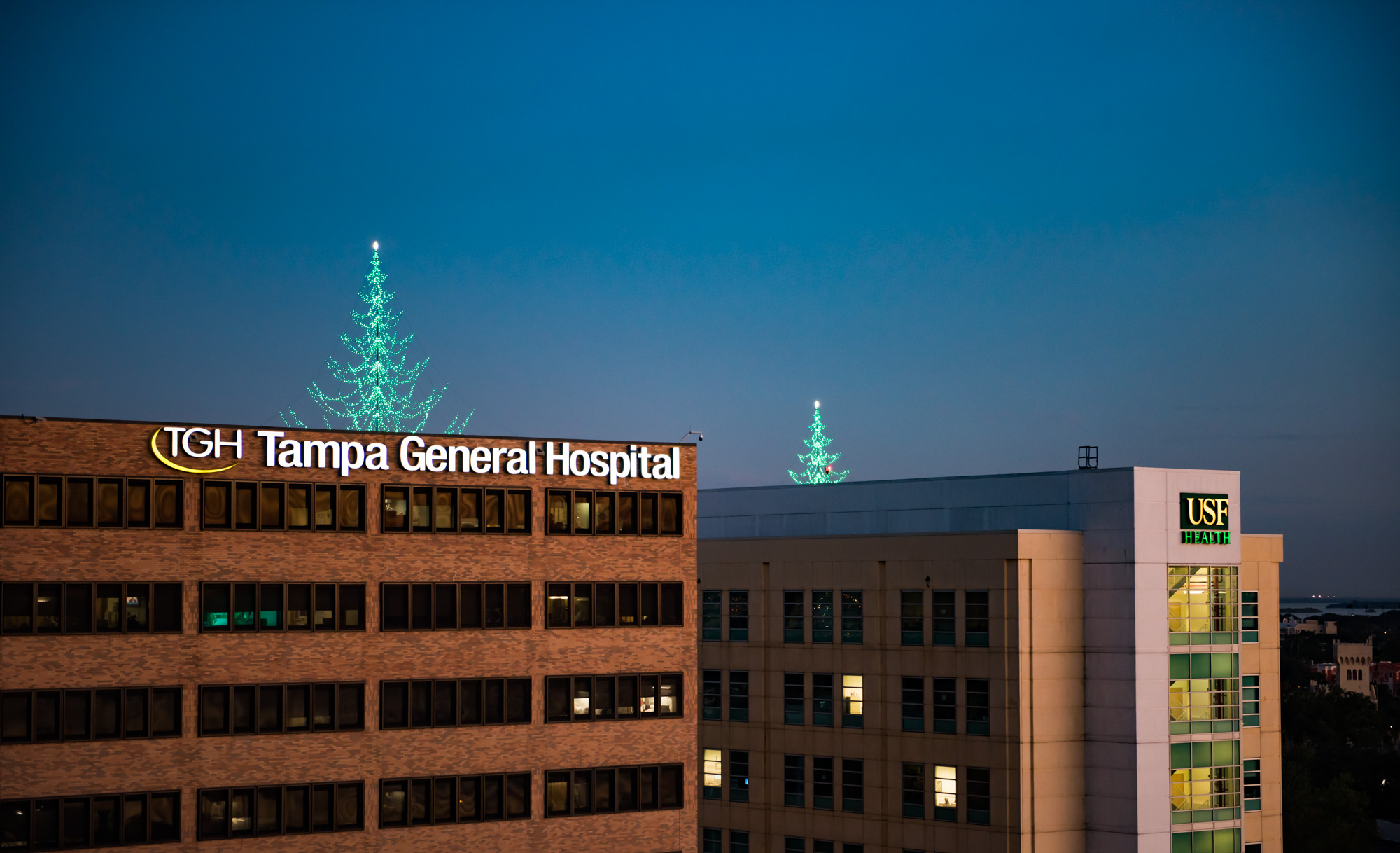 The holiday season is always a special time at Tampa General Hospital. We are fortunate enough to receive many visitors who want to bring gifts and holiday cheer to our patients. We've collected the photos from our staff photographer, Daniel Wallace, for you to enjoy. 
,
On December 1st, the Hillsborough County Sheriff's Office Honor Guard, along with Sheriff Chad Chronister, brought toys and smiles to our pediatric patients.
,
Led by Delwyn Collins, TGH donates gifts to Foster Angels
For the past 28 years, Delwyn Collins, a kitchen assistant at Tampa General Hospital, has been the hospital's own Super Santa.
Each year, Collins prepares a Christmas tree decorated with angels representing children in need. TGH team members and visitors select the angels - each angel lists the age and gift wishes of a foster child - and bring in gifts. All through the year, Collins also saves his own funds and buys dozens of gifts for the children.
On Dec. 12, gifts for 500 children were finally ready and gathered around TGH's holiday tree. Representatives from Foster Angels of Hillsborough County picked up the gifts and will distribute them to children in need.
,
Spirit the unicorn comes for a visit
Hey, Santa isn't the only magical creature visiting this season! On December 14th, Spirit the unicorn, along with his owner, Brittany Beard, came to visit the Children's Medical Center.
Beard travels with the horses of Unicorn Hugs nationwide, performing at Renaissance festivals on the weekends and giving back to the community during the week by visiting hospitals and nursing homes free of charge with her therapy-trained team. The therapy team currently visits Give Kids the World in Orlando, Arnold Palmer Hospital for Children, Florida Hospital for Children and Tampa General Hospital.
,
Therapy Pigs first TGH visit
,
Tampa firefighters deliver toys to kids
Firefighters from Tampa Fire Rescue delivered toys to pediatric patients Wednesday at Tampa General Hospital's Children's Medical Center for the seventh annual Children's Cancer Conscious Christmas toy drive. Some of the kids were also able to tour a fire truck. 
,
Outback Bowl players visit TGH