Deck the halls – with a few holiday safety tips
Published: Dec 14, 2017
By Michelle Bearden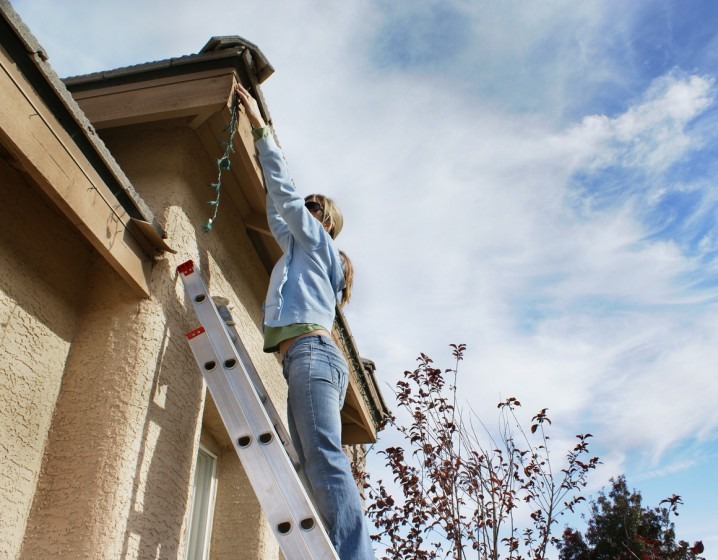 'Tis the season to be jolly – but all that merry-making can be hazardous to your health.
"It's easy to get distracted this time of year," said Dr. David Wein, medical director of the Emergency Department at Tampa General Hospital. "A little common sense can go a long way in preventing accidents or putting yourself at risk for illness."
Even the federal Centers for Disease Control has gotten into the holiday spirit, releasing an original song with a dozen helpful reminders for staying on the safe side of the convergence of Hanukkah, Christmas and New Year's festivities.
So what kind of Grinch-like dangers lurk this time of year? Here are a few to put on your radar screen so you can get through the season safe, sane and unscathed.
Beware the mistletoe and holly. Though not as dangerous as previously believed, they still pose a threat to young children and pets if ingested. And those ever-present poinsettias can be mildly toxic as well. Some of the signs include vomiting, diarrhea and drooling. If you suspect someone has eaten one of these plants, contact the Florida Poison Information Center at TGH at 1-800-222-1222.
Decorating disasters. Climbing on rooftops may come natural for Santa, but it's not a good idea for novices. And teetering on a ladder to string lights or hang holiday decorations without a helper standing by is a recipe for disaster. Better yet, hire a professional.
"You put yourself at risk for head injuries or breaking a bone," Wein said. "It's just not necessary to be climbing around like a 20-year-old. These kinds of accidents are totally preventable."
Road danger. Some of the best intentions go awry this time of year, with the demands of parties and family gatherings. And with more people choosing to travel by automobile, it's no surprise there's an uptick in the number of car accidents from late November to mid-January. In 2015, 355 people died on New Year's Day, 386 on Thanksgiving Day and 273 on Christmas Day, according to the National Safety Council. Alcohol-impaired fatalities represented one-third of those totals.
Some tips from the Safety Council:
Make sure all passengers are buckled in.
Keep the car properly maintained and have an emergency kit on hand.
Turn off the cell phone.
Use a designated driver at all times.
In this day, Wein said, "there's no excuse" for impaired driving.
"You can find a ride-sharing program nearly everywhere you go these days," he said. "Let Uber or Lyft do the driving. Don't put yourself or others at risk."
Toxic Toys. Most manufacturers put warnings on products these days. But the hazard deserves a seasonal reminder. Infants and toddlers can easily choke on small parts. Be aware of the dangers associated with coin lithium batteries.
"Those button batteries are a serious threat. And some toys have strong magnets, which can be dangerous if swallowed," Wein said.
Holiday Heart Syndrome. Yes, it's a thing. The rise in cardiac deaths this time of year first got this name in 1978. This syndrome is defined as "abnormal heart rhythms sometimes following excessive alcohol consumption, usually temporary."
Several studies over the years have examined the phenomenon of holiday heart attacks, according to the American Heart Association. Possible reasons range from changes in diet and alcohol consumption to worries over finances, traveling and entertaining; and not paying attention to the signs of a heart attack. Don't neglect your heart health during the holidays.
Stress and sleep. We get too much of one and not enough of another during the holidays. And that can lead to depression and anxiety. Try to get enough shut-eye and stay on an even keel, even with all the distractions swirling around you, Wein said. Pay attention to those early signs of the blues in you or loved ones. Call the Crisis Center of Tampa Bay at 211 if concerned or alarmed.
The holidays are supposed to be fun, Wein said. Don't let the pitfalls ruin the festive season.
"Stay focused and use common sense," he said. "Be safe and smart and you'll be making good memories, not landing in a hospital."