Did they watch the eclipse? Oh, baby…
Published: Aug 22, 2017
By Lisa Greene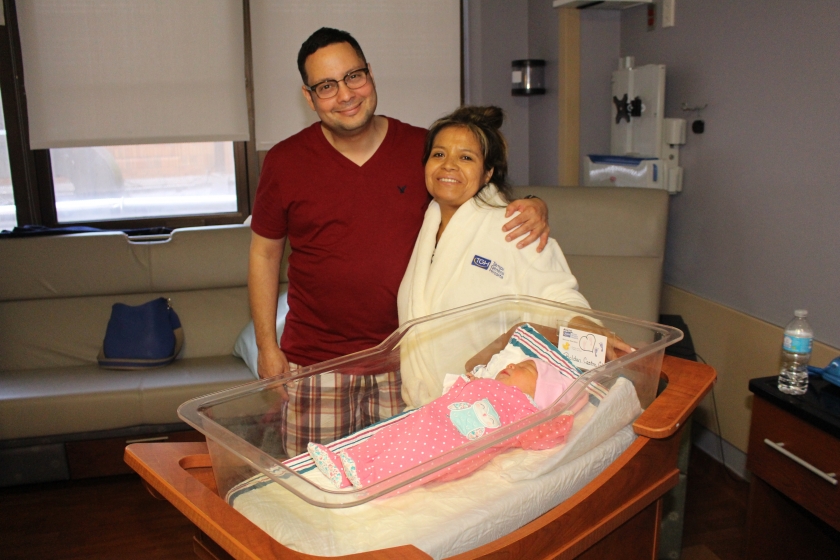 Tampa couple Lucy Roldan-Castro and Jesus Martinez had planned to watch the eclipse Monday.
But their baby, due September 3rd, had other plans.
Roland-Castro went into labor at 4 a.m. Monday, and the couple headed to the hospital. By 1 p.m., as the rest of the country was watching the moon cover the sun, she was pushing the baby out.
"Our friend was taking pictures of the baby and the sun at the same time, but then she focused on the baby, because she was cuter," Martinez said.
At 4:29 p.m., 15 minutes after the 2017 eclipse passed through Tampa, baby Isabella arrived. On a day that everyone else was being warned not to stare at the sun, the new parents couldn't stop looking at their little ray of sunshine.
They changed their planned middle name of Sophia to Solei, a variant of the French "soleil," meaning sun, in honor of the occasion.
"She wanted to come early and celebrate," Martinez said. "She literally came out to party on the eclipse."
Isabella Solei Martinez-Roldan was born weighing 6 pounds, 10 ounces. She's 18.5 inches long, and both she and her mother were doing well Tuesday morning.
"She's a good girl, she doesn't cry," Roland-Castro said.
"That's the power of the eclipse," Martinez joked.
Throughout history, various cultures have found the eclipse an ominous sign. Some even feared it was a harbinger of the apocalypse. But for this family, it marked a beginning full of joy.
"We're never going to forget this day as long as we live," Martinez said. "Wherever she goes, there's going to be sunshine."
Lead photo by Ellen Fiss. Bassinet photo by Lisa Greene. Other photos courtesy of the family.