Avoiding diabetes can be as simple as a walk in the park
Published: Aug 16, 2017
By Michelle Bearden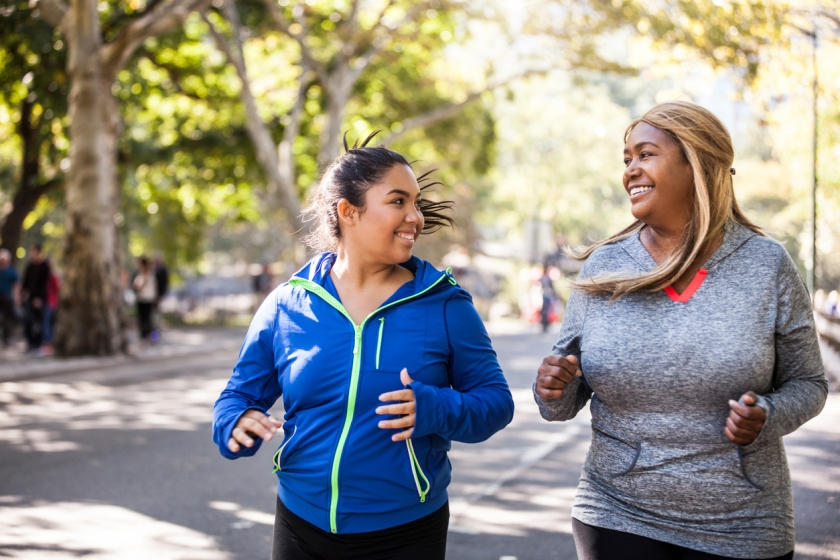 Or, in Jan Hensley's case, a walk in the mall.
As the pounds piled on, the Tampa woman got seriously concerned about her weight. Among her concerns: diabetes. So she decided to be proactive, committing to a year-long diabetes prevention program at the South Tampa YMCA to chart a new course in diet and exercise.
Six months into the program, she now feels like a new woman. Hensley is 27 pounds lighter – an 8.8 percent reduction of her body weight -- by limiting her daily intake of fat grams and walking briskly around WestShore Plaza or a local park four times a week.
She's confident she will have good news health-wise when she goes in for a checkup with her doctor this month.
As a nurse, she already knew that adding regular exercise and paying closer attention to her diet would make a difference. But becoming more aware about her intake of fat grams -- and adding a spiritual component of prayer to her new lifestyle  – were the game changers.
"I wish I had done this years ago," says Hensley, 61. "With my success, my goal now is to be a role model for others. It's not easy losing weight at this age, but it can be done."
Hensley doesn't want to cope with a disease that is growing at a far too rapid rate. Someone in America is diagnosed with diabetes every 23 seconds. 
More than 100 million U.S. adults are now living with diabetes or prediabetes, according to a new report released by the federal Centers for Disease Control and Prevention. As of 2015, 30.3 million Americans – nearly 10 percent of the population – have diabetes. Another 84.1 million have prediabetes, a condition that if not treated increases the risk of developing Type 2 diabetes – often within just a few years.
Type 2 is generally not reversible and can be managed only through insulin or other medications to control blood sugar levels, physical activity and diet.
Diabetes is now the seventh leading cause of death in the U.S. It can also lead to multiple health issues: Premature death, vision loss, heart disease, stroke, kidney failure, and amputation of toes, feet or legs.
Cultural changes have contributed to the rise in diabetes, said Dr. Joyce Thomas, a primary care physician with Tampa General Medical Group's Family Care Center in Trinity.
"People aren't moving the way they used to. They're working longer hours with less leisure time," she said. "And, despite that, there's a lot more information out there, they certainly aren't eating as healthy as they used to. They're guzzling Gatorade without even realizing it's full of sugar."
Nor are they realizing they are at risk. Nearly one in four adults living with diabetes don't even know they have it, said the study. And only 11.6 percent with prediabetes know they have it.
Patient education is a priority for Thomas. When patients are diagnosed with prediabetes, it can take "five years or less" to progress to diabetes if serious changes aren't made, Thomas said. So she encourages her patients to get ahead of the curve by adopting habits early on that will keep diabetes at bay. Among them:
 Lose excess body fat. Being overweight is one of the big risk factors.  Slower weight loss – about 1 pound a week – is more sensible than a crash or fad diet that doesn't change eating habits.
 Read the labels on food packages. Pay attention to the fat, sugar and sodium contents. Eat more veggies and, in moderation, fresh fruit. A diet of processed or fast foods is a big contributor to the diabetes explosion in this country, Thomas said.
 Move more. Aim for  45 minutes of activity at least four to five times a week. You can break it into 15-minute chunks to make it easier. If you're parked in front of the TV, get up and walk in place. For those starting out on a dedicated walking program using a smart phone, begin with 6,000 steps a day and work  up to 10,000 steps daily.
Stress less and sleep more. Find outlets that give you a break from an overly hectic life, which can lead to less time for planning healthy meals and exercise.
"Excess sugar in the bloodstream is toxic to everything," Thomas said. "It collects around the eyes and can cause blindness. It collects around the kidneys and can shut down your kidneys. And once diabetes is full blown, you're on medication the rest of your life. If you can avoid all of this, you are so much better off."
That's why Hensley made the commitment to the prevention program. For the first time in years, she feels in control of her body and her life, she said.
"I feel better, I look better," she said. "And I'm getting so much feedback from people who are noticing the difference in me. That just encourages me even more to stick with this. This was one of the best decisions I've ever made."