Transplant patients return to say thank you
Published: Apr 20, 2017
By Lisa Greene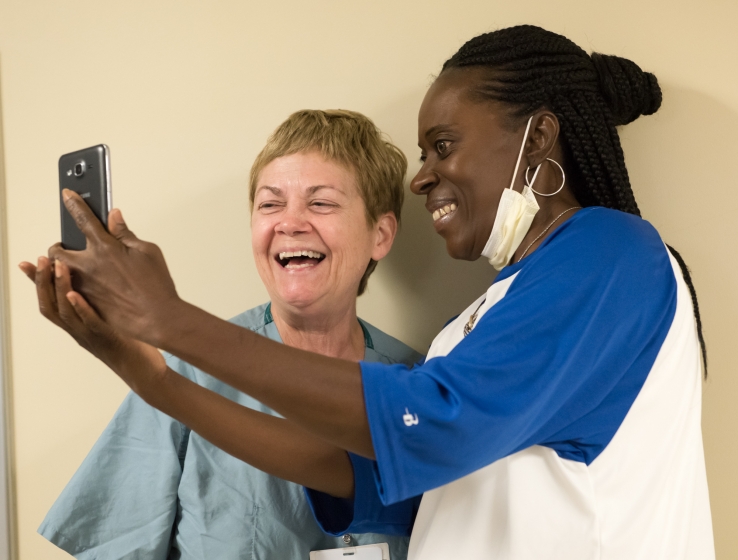 Six months after his kidney transplant, Michael Haggard and his wife Bekki made the journey from Miami to Tampa just to say four words: "Thank you for everything."
Shay Manning, who was one of Haggard's nurses while he was a patient at Tampa General Hospital, was delighted to hear them. They talked about how well he had recovered, how his 12-year-old son's football game is going and how her son's doing in college.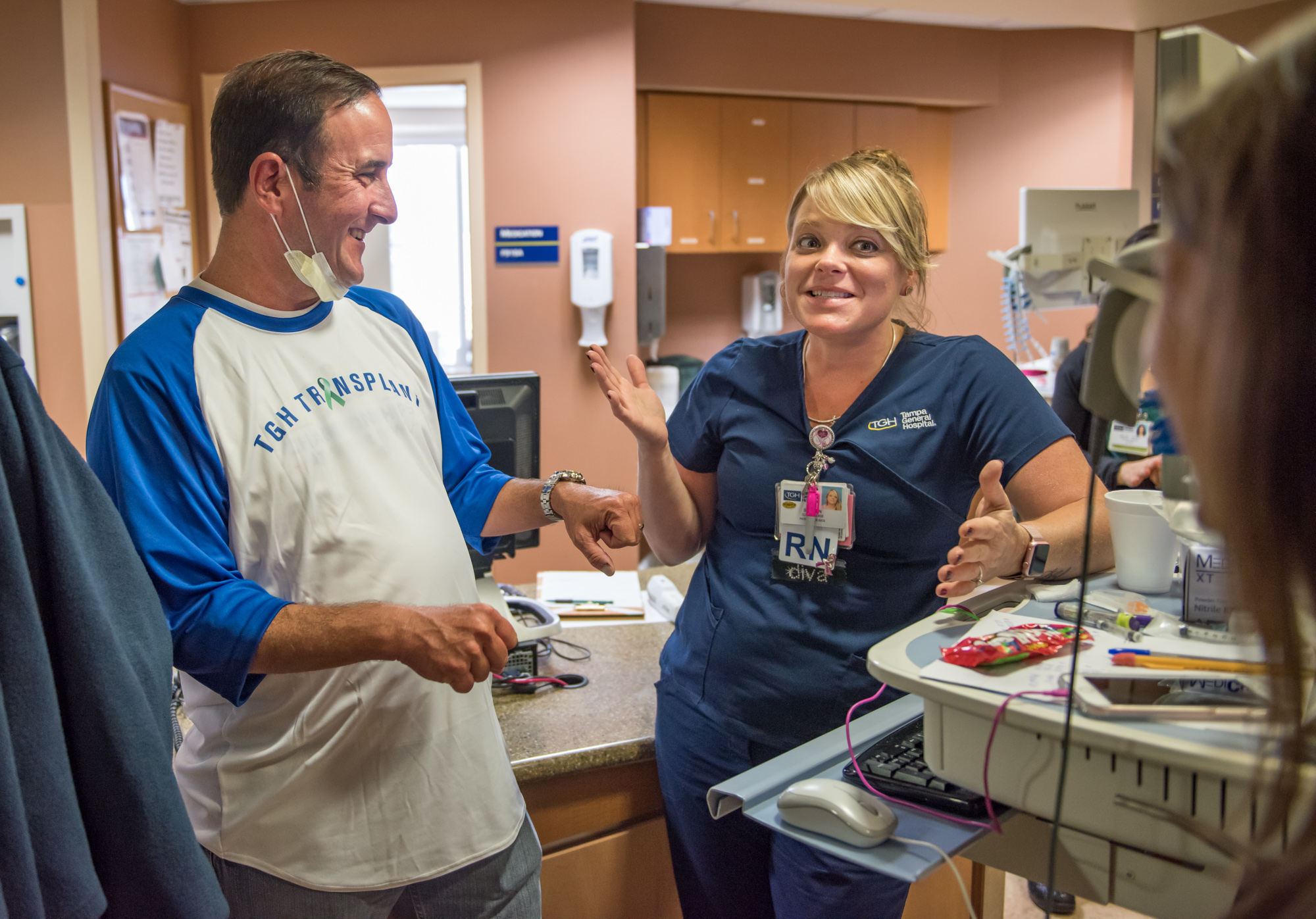 "It's fantastic," said a beaming Manning. "When you see them come back and they're doing so well…You wouldn't even know he has a different kidney. The whole thing was great."
That's the reaction Natalie Santiago Blackwell, a nurse and education specialist at Tampa General, was looking for. On Wednesday, Blackwell led a group of former transplant patients on "gratitude rounds" as part of the hospital's celebration of National Donate Life Month. It was a surprise visit to see transplant and surgical nurses, technicians and other staff who had helped care for these patients.
"We always hear from staff, 'We never see them doing well,' " Blackwell said.
Wednesday's trip included boxes of candy and snacks as a sweet treat for staff. Blackwell has organized such visits before, but this was the first time patients came along as well.
Angela DiBlasi, who received a liver transplant in December, enjoyed the visit so much she put her photos on Twitter:
@TGHCares thank you for allowing me and the other transplant survivors to visit and thank our nurses for the care they gave each of us. pic.twitter.com/M5bGDIejcj

— Angela DiBlasi (@Angeladiblasi) April 20, 2017
Haggard said just seeing Manning was worth the trip.
"It's amazing," he said. "It's emotional, but at the same time, I think it's great for them to see their life's work and what a profound difference they make. They saved everybody's lives here, and that's not an exaggeration."
Photos by Daniel Wallace. Lead photo: Heart transplant recipient Marnita Johnson, right, talks with RN Barbara Keen about Johnson's heart transplant two years ago.