Puppy love: Can pets help lower these health risks for babies?
Published: Apr 28, 2017
By Lisa Greene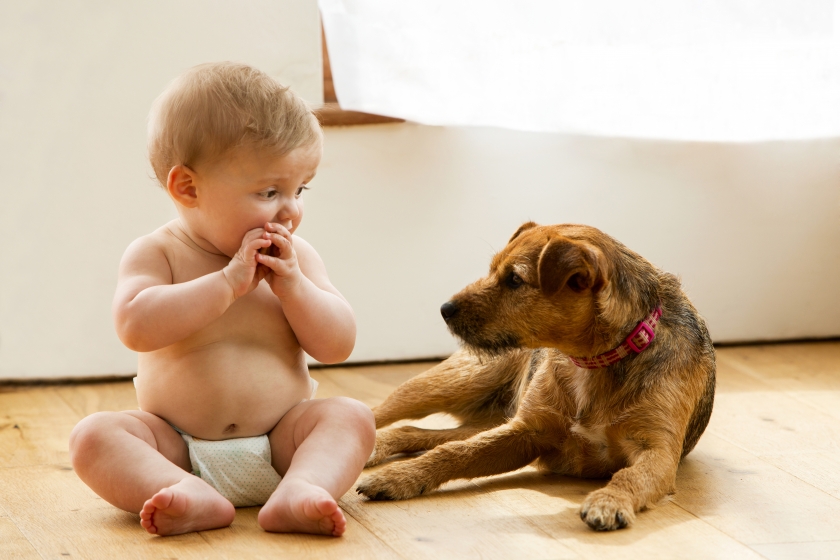 In what may be the cutest health study ever, Canadian researchers have found that having pets in the home might help babies develop healthy bacteria in their guts – bacteria linked to lower rates of allergies and obesity.
Can puppies protect babies from allergies and obesity? https://t.co/PhSn15qtEB

— Reuters Health (@Reuters_Health) April 27, 2017
How did researchers determine this? By analyzing baby poop, reports Reuters.
The return of warm weather means more mosquitoes – and more mosquitoes means the risk of the Zika virus returning to Florida is increasing. Health officials say they expect Florida to have about the same number of cases as last summer, but there's a chance it could be worse.
Will Zika return to Florida this summer? Yes, and it could be worse https://t.co/yBviMgYkgh pic.twitter.com/OSiyULKwDA

— Tampa Bay Times (@TB_Times) April 27, 2017
On the plus side: So far, Zika hasn't shown up here. Mosquitoes are still testing negative for the virus.
The good news (for now) on #Zika in Florida: https://t.co/nJFHGGTAMn

— Laurie Garrett (@Laurie_Garrett) April 28, 2017
As if we're not already worried enough about the Zika virus, federal health officials say supplies of yellow fever vaccine are running low. The U.S. supply is likely to be gone by summer, reports the Washington Post.  Public health officials are making plans to expand access to a vaccine used in other countries as an emergency replacement.
Shortage of yellow fever vaccine hits the US, and could be long-lasting https://t.co/6jf0g8gAgN pic.twitter.com/gQc5NBvWm0

— STAT (@statnews) April 28, 2017
More children are likely suffering from lead poisoning than are currently being diagnosed in the United States, says a new study in the journal Pediatrics. Researchers say not enough pediatric health care providers are testing children for elevated lead levels, reports CNN.
Children face higher risks from lead poisoning. New study looks at testing levels, state-by-state, @CNN reports.https://t.co/QnR269m4ee

— Amer Acad Pediatrics (@AmerAcadPeds) April 27, 2017
Florida is among 23 states reporting fewer than half the expected number of cases of children with high lead levels.
This Week in Health is our weekly roundup of health headlines in Florida and across the nation.