Integrative medicine provides care for the whole patient
Published: Sep 1, 2016
By Wendy Malloy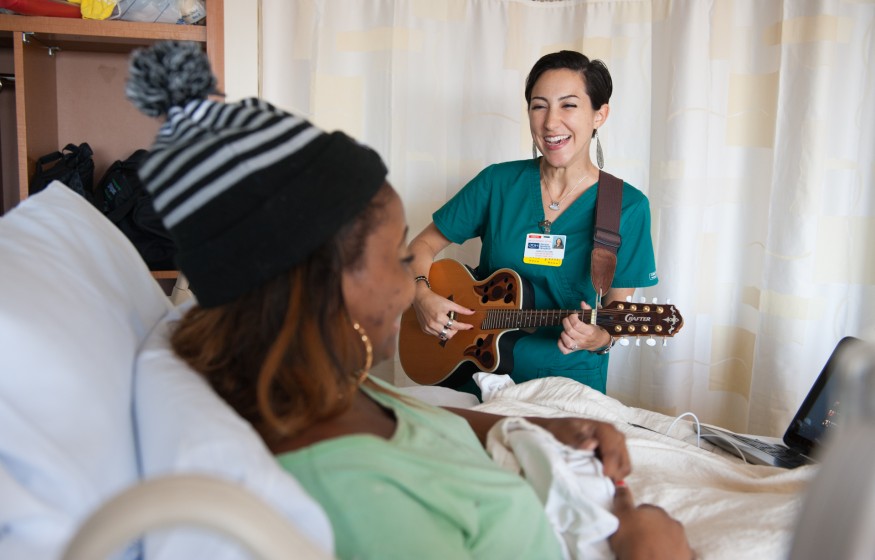 Judi Bedard never considered herself a "woo woo" person. As a nurse, she believed in science. Pharmaceuticals. Proven protocols backed by research and statistics.
That changed after a diving accident in 2005, when the integrative medicine program at TGH taught her that the connection between mind and body is anything but "woo woo." It also helped wake her from a two-month coma.
"If you'd told me years ago that this kind of approach would save me, I would've rolled my eyes," Bedard said. Now she calls the program a "jewel" and its founder, Dr. Sheela Chokshi, "a bright light with healing hands."
Those healing hands guide a program that includes music, reflexology, meditation, aromatherapy, cranio-sacral massage, and other therapeutic techniques that focus on a holistic, humanistic approach to care.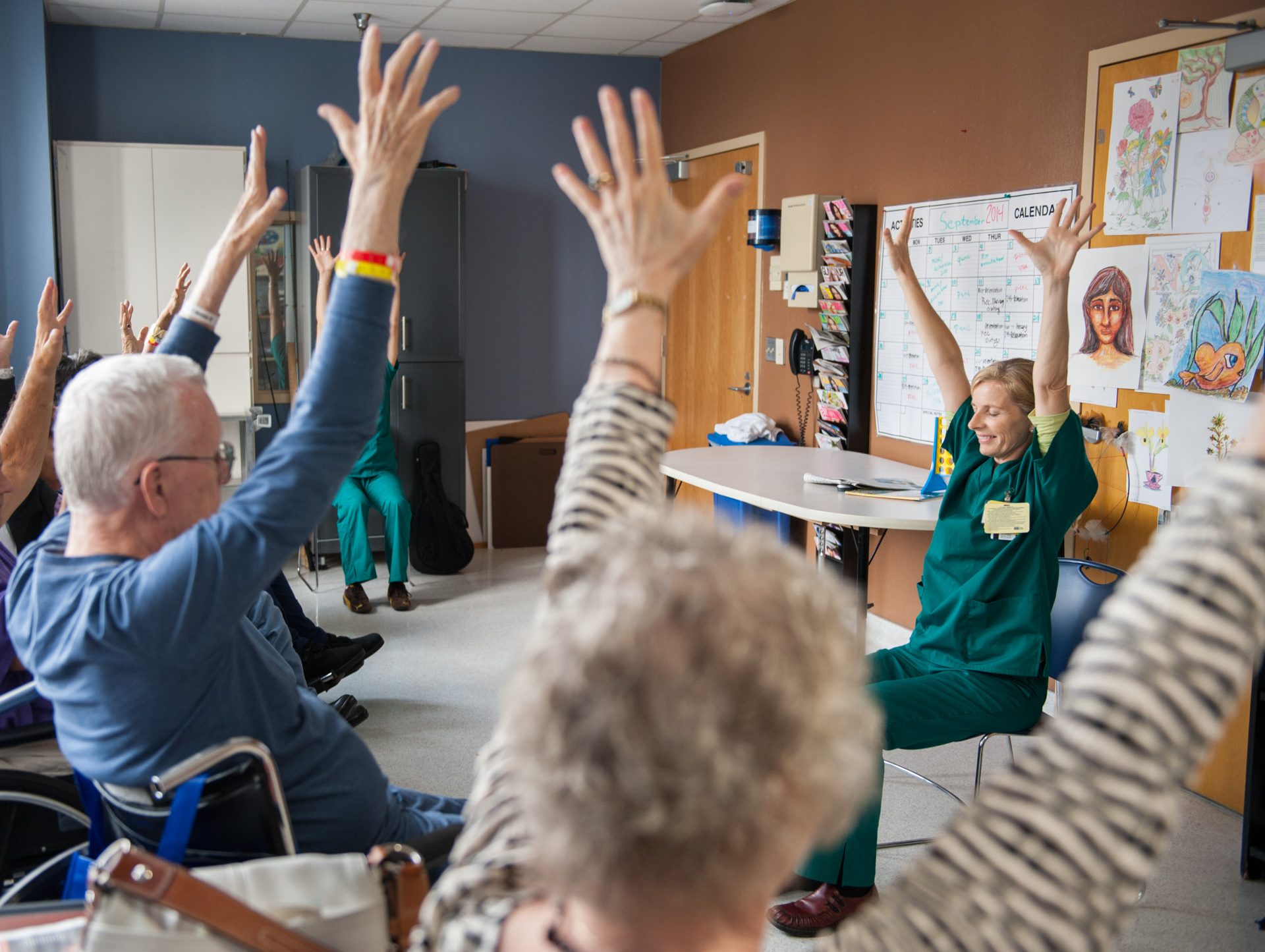 Chokshi founded the program at TGH after a 13-year stint in internal medicine. She had begun to notice a trend: "Many of my patients were showing the physical signs and symptoms of medical diseases because of stress," Chokshi said. "I felt personally and professionally obligated to explore and learn how to help with coping abilities and supportive care."  
After studying at the Harvard Mind Body Institute, Chokshi started the program at TGH in 2004.
Still a practicing internist, Chokshi is quick to point out that integrative medicine does not replace conventional treatment. "By all means, we need mainstream medicine to take care of acute conditions and life-threatening situations. But when acute care is over, we can help patients cope and prevent further injury or psycho-emotional harm involved in illness by combining these techniques with their care."
Programs like the one at TGH are catching on in the healthcare world, but still not fully accepted as part of mainstream medicine – at least where insurance companies are concerned. At TGH, for instance, funding for the program comes from the TGH Foundation. But more and more physicians are recommending these kinds of complementary services for patients suffering from chronic conditions, with pain and anxiety at the top of the list.
For Bedard, the power of integrative medicine became clear the first time she saw Dr. Chokshi, shortly after she awoke from her comatose state. "I didn't recognize her," Bedard said. "But somehow I knew she was a very important person to me. It was very, very odd."
As Bedard now knows, Dr. Chokshi may well have saved her life. Thrashing and kicking in her comatose state, Bedard had become violent, in danger of ripping IVs and monitors out of her body.
Quietly talking with Bedard day after day at her bedside, Dr. Chokshi was able to calm her. "On some subconscious level she connected with me," Bedard said. "I don't know how she did it, but I stopped thrashing and my body was able to heal."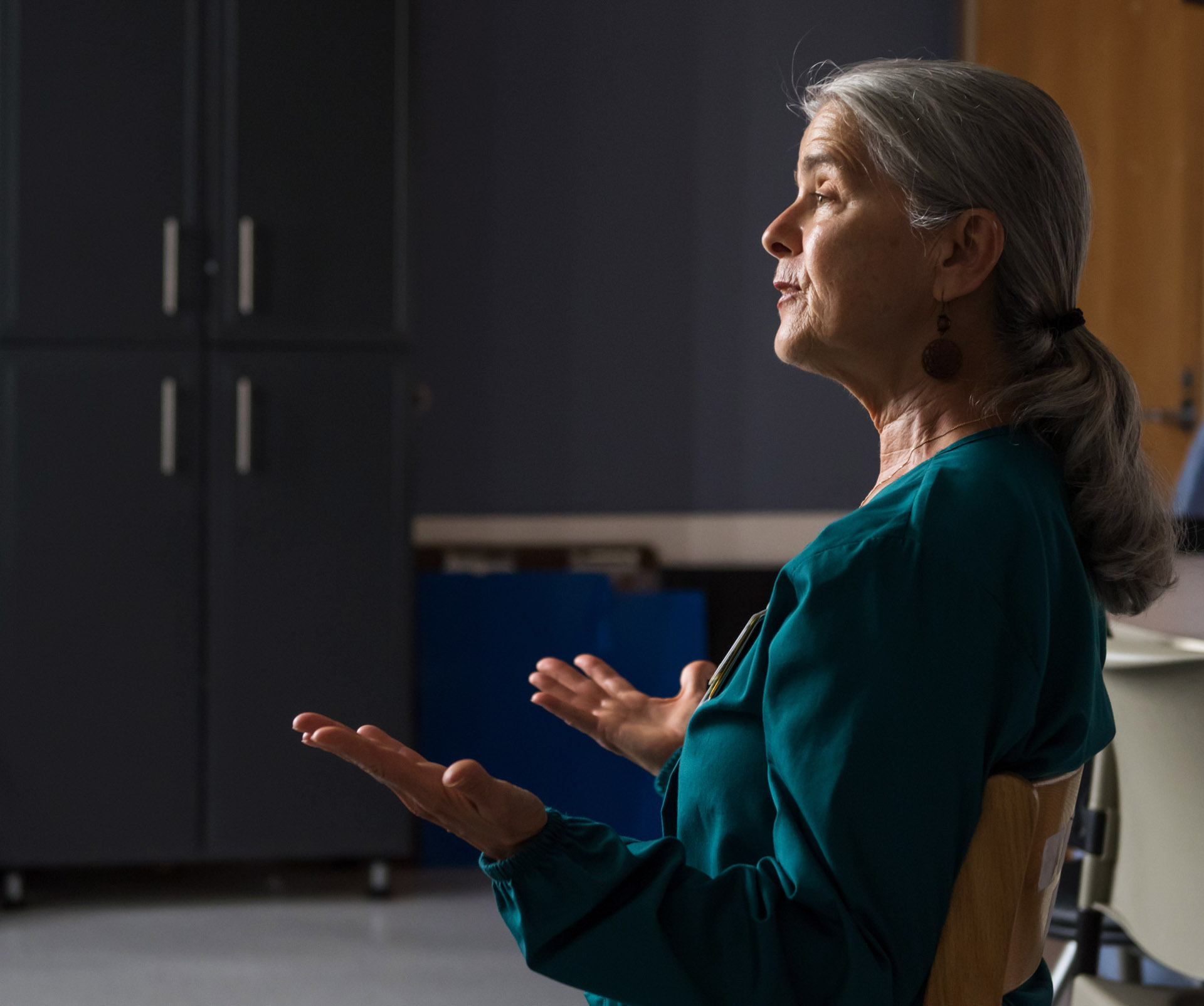 Like Bedard, many patients are treated in their hospital rooms. Others are able to go to the Peace Room, a serene escape with massage tables, aromatherapy, art supplies, music, and forest scenes painted on the walls.
Although the program was slow to gain acceptance at TGH, today referrals come from doctors all over the hospital, from preemies to palliative care. "Physicians here are no longer an obstacle," said Danielle DeCosmo, who helps coordinate care with Dr. Chokshi. "They see how well it's working and they understand the research and the need to make it part of the health care system."
DeCosmo evaluates each patient in a brief screening interview to determine which service is a good fit. "I read their body language, and they light up when I mention something they like."
For people in severe pain, massage or reflexology might not be the best option. But almost everyone is happy to listen to a song as a simple introduction to the program.
"At its most basic level, music relaxes the heart rate or picks it up, depending on the rhythm," said DeCosmo, herself a musician. "We're either trying to relax a patient, or if they're in a frozen state we're trying to help them out of their trauma."
The program provides art activities, as well, for patients who are mobile and able to work with their hands – another proven immunity booster. Studies show an increase in oxygenation in the blood, and a boost in the endorphin called oxytocin, the "trust hormone."
Robyn Lheureux still has a birdhouse she created in the Peace Room nine years ago. Now 62, she spent more than a year in the hospital suffering from cardiomyopathy before a successful heart transplant. During her two-month recovery and rehab, the arts and music therapy helped her relax – which gave her body more opportunity to recuperate.
She also discovered no-touch healing. "My back was hurting from being immobile for months, and a massage therapist helped me," Lheureux said. "But she didn't touch me. It was amazing – I thought she was standing on my back, the way she warmed up my muscles. The energy was just radiating down to my body."
Music was another blessing for Lheureux. "One night I'm just sitting there and in comes a five-piece orchestra," she said. "Every time they visited, by the time they left I'd always forget where I was and be so relaxed I'd fall right to sleep. You couldn't help but smile – they'd lift my spirts so high, right into another dimension."
Music also helps April Farrell-Hasty, 54. As a yoga teacher, she knows the benefits of deep breathing. But with three to four visits to the hospital every month to treat her sickle-cell anemia, she was open to any treatment that might take her mind off of the constant grinding pain. Through Dr. Chokshi's program, she's found music. "The musicians come in and play softly," she said, "and after about 20 minutes I can fall asleep.
"It gives me peace."
Photos by Daniel Wallace, TGH Health News. Top photo: Danielle DeCosmo is one of a group of musicians that provide therapeutic-focused music to patients in their rooms at TGH.