Hurricane Hermine brushes Tampa Bay; more on Zika, FDA scrubs soap
Published: Sep 2, 2016
By Lisa Greene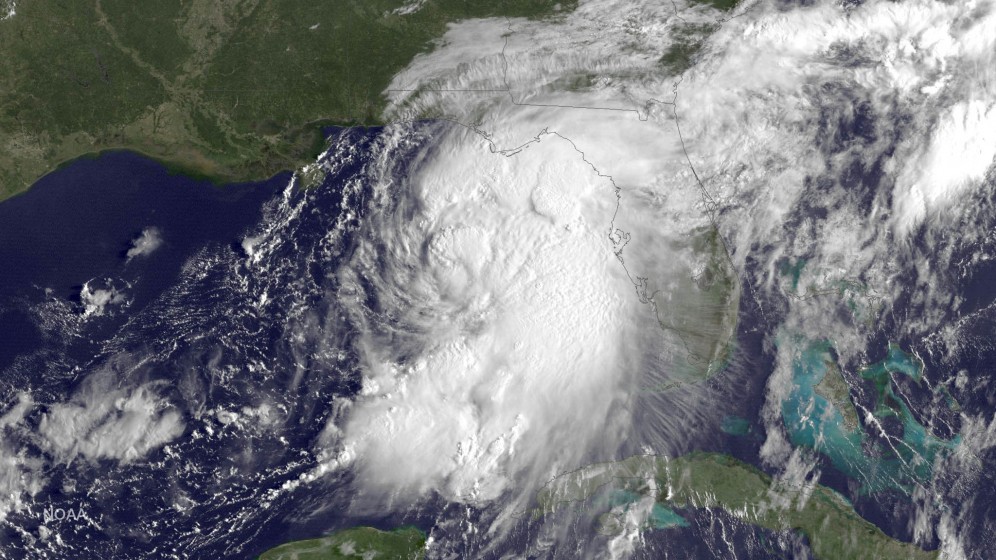 Although Hurricane Hermine has now passed us by, street flooding remains an issue. It's a good idea to check the city of Tampa's street flooding map or @alertTampa before you venture out. Officials across West Central Florida also report property damage, flooding, and downed power lines: 
More flooding at Harvin and Valimor #pascostorm #Pasco pic.twitter.com/skWeVhexP8

— Pasco Sheriff (@PascoSheriff) September 2, 2016
Damage around Clearwater Beach. Sea wall destroyed, and more. Cleanup has begun. #hurricanehermine pic.twitter.com/uOXrDleuzW

— Jason Beisel (@JasonBeisel) September 2, 2016
We hope to re-open US 19 by Noon. We are working as fast as we can to make sure the road is clear. pic.twitter.com/GLTqFjlV6O

— Sheriff Citrus (@SheriffCitrus) September 2, 2016
Concerns about Zika continue to mount, with a new analysis in the New England Journal of Medicine finding a spike in the number of people infected with Zika contract the paralytic Guillain-Barré Syndrome. "It's pretty obvious that in all seven sites there is a clear relationship," the study's lead author told the New York Times.
Meanwhile, trapped mosquitoes in Miami Beach have tested positive for Zika, reports the Miami Herald. The Pinellas County resident who tested positive for Zika last week is a Tampa firefighter, says the Tampa Bay Times. Fellow firefighters have tested negative, and no new cases have been found in Pinellas.
On Friday, the FDA announced that it's cracking down on antibacterial soap. NBC News reports there's no evidence it works better than regular soap – or that it's safe to use long-term:
No more antibacterial soap for you, FDA says https://t.co/i9xGL2jDUk

— NBC News Health (@NBCNewsHealth) September 2, 2016
Back in Tampa Bay, new apps allow health consumers to teleconference with a doctor via smartphone, tablet or computer, reports the Tampa Bay Times. The first app in the market is our own TGH Virtual Care.
Curious, even skeptical, about what a FaceTime doctor appt. would be like? Check out my latest for @TB_Times.https://t.co/bclDxPjoQZ

— Sara DiNatale (@sara_dinatale) August 26, 2016
If you're interested in global health, check out this cool illustration on climate change from Scientific American:
Where will the animals go as climate changes? https://t.co/ha3IX945rG pic.twitter.com/MwBmgrkPaJ

— Scientific American (@sciam) August 29, 2016
This Week in Health is our weekly roundup of Florida and national health headlines. Top photo courtesy of NOAA, the National Oceanic and Atmospheric Association.