Safe sleep for baby, how lying affects the brain, new worries with measles
Published: Oct 28, 2016
By Lisa Greene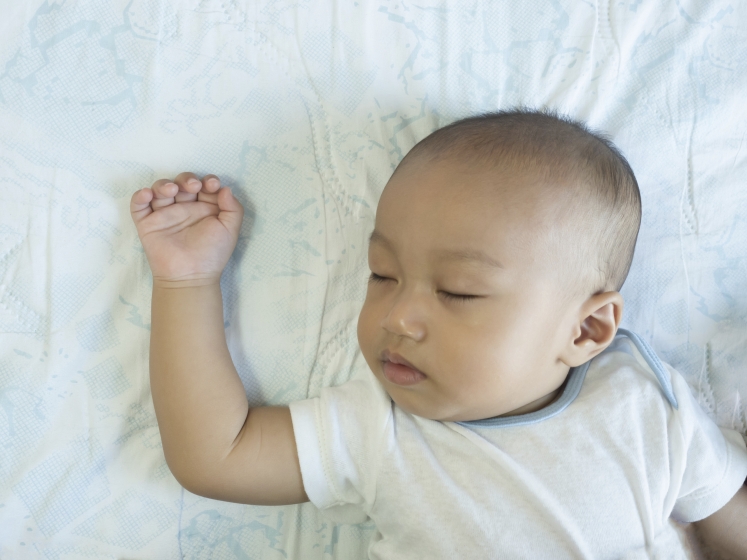 Babies should sleep in the same room as their parents, the American Academy of Pediatrics said this week in updating its guidelines on promoting safe sleep for infants.
By acknowledging that new parents often fall asleep with their babies, the academy wants to stress that babies are safer on a firm surface, such as a crib or even the parents' bed, then on a soft couch or chair, reports ABC News.
Watch: Experts discuss our updated safe sleep recommendations at #AAP16: https://t.co/KQ0k0x2g2x

— Amer Acad Pediatrics (@AmerAcadPeds) October 25, 2016
Meanwhile, a fatal complication from the measles – one that surfaces years after the patient has apparently recovered – is much more common than previously thought, California researchers said Friday. The syndrome has killed at least 16 people in California, reports NBC News.
Study: Fatal measles complication not as rare as previously thought. https://t.co/999cyT8Ycs #IDWeek2016 pic.twitter.com/rKoO01ni3O

— AAP News (@AAPNews) October 28, 2016
And in a study eerily relevant to our current election season, Nature Neuroscience published a study saying that once you start to lie, your brain adapts. That means it's easier to lie again, reports Amy Ellis Nutt in the Washington Post.  Politicians may want to think about that one.
Why big liars often start out as small ones https://t.co/9a2FFDD9zY

— The New York Times (@nytimes) October 24, 2016
Remember Patient Zero? Flight attendant Gaetan Dugas became infamous in Randy Shilts' classic And the Band Played On, for bringing AIDS to America. But now, scientists have new evidence, reports NPR. Researchers sequenced HIV strains and discovered that the disease actually traveled to the U.S. years earlier.
Researchers clear 'Patient Zero' from AIDS origin story. https://t.co/ruiIzq2byN

— Morning Edition (@MorningEdition) October 27, 2016
The federal Centers for Disease Control and Prevention is now recommending Zika testing for pregnant women in all of Miami-Dade County, reports the Tampa Bay Times.
And if you're confused about signing up for Medicare, Kaiser Health News published this helpful guide.
This Week in Health is our weekly roundup of Florida and national health news.