Halloween's around the corner...time for pumpkin recipes
Published: Oct 22, 2016
By Lisa Greene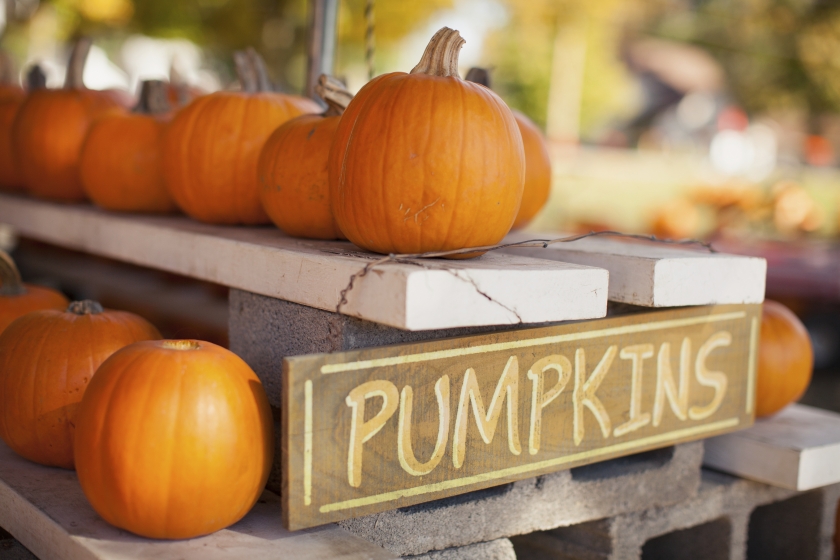 It's that time of year. Whether you're thinking about your Halloween jack o' lantern or Thanksgiving pie, it's pumpkin season.
So if you're craving fall flavors, we've got five great recipes for you from our dietitian and blogger Jamie Vespa. And yes, they go beyond pie and latte.
Pumpkin is a great choice for fall recipes. First of all, it's healthy. It's high in fiber, vitamin A, potassium and zinc, says the Academy of Nutrition and Dietetics.
It's also versatile. Pumpkin works in both sweet and savory recipes. We've got breakfast, dessert and dinner covered in these five recipes:
Mini Pumpkin Turkey Meatballs with Herbed Goat Cheese
Big Cluster Pumpkin Oat Bran Granola
Pumpkin Kale Turkey Sausage Spaghetti Pie
Technically, this one is pumpkin free…but it's still got that pumpkin pie flavor:
Jamie Vespa, MS, RD, LD/N, is a former TGH dietitian who is now assistant nutrition editor at Cooking Light magazine. You can find more of her recipes on  TGH Health News and her blog, Dishing Out Health.