On World Prematurity Day, visitors with messages of hope
Published: Nov 17, 2016
By Daniel Wallace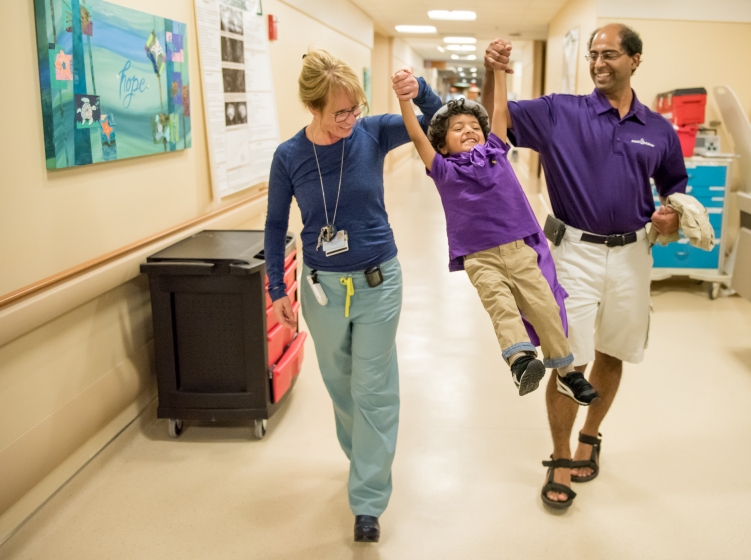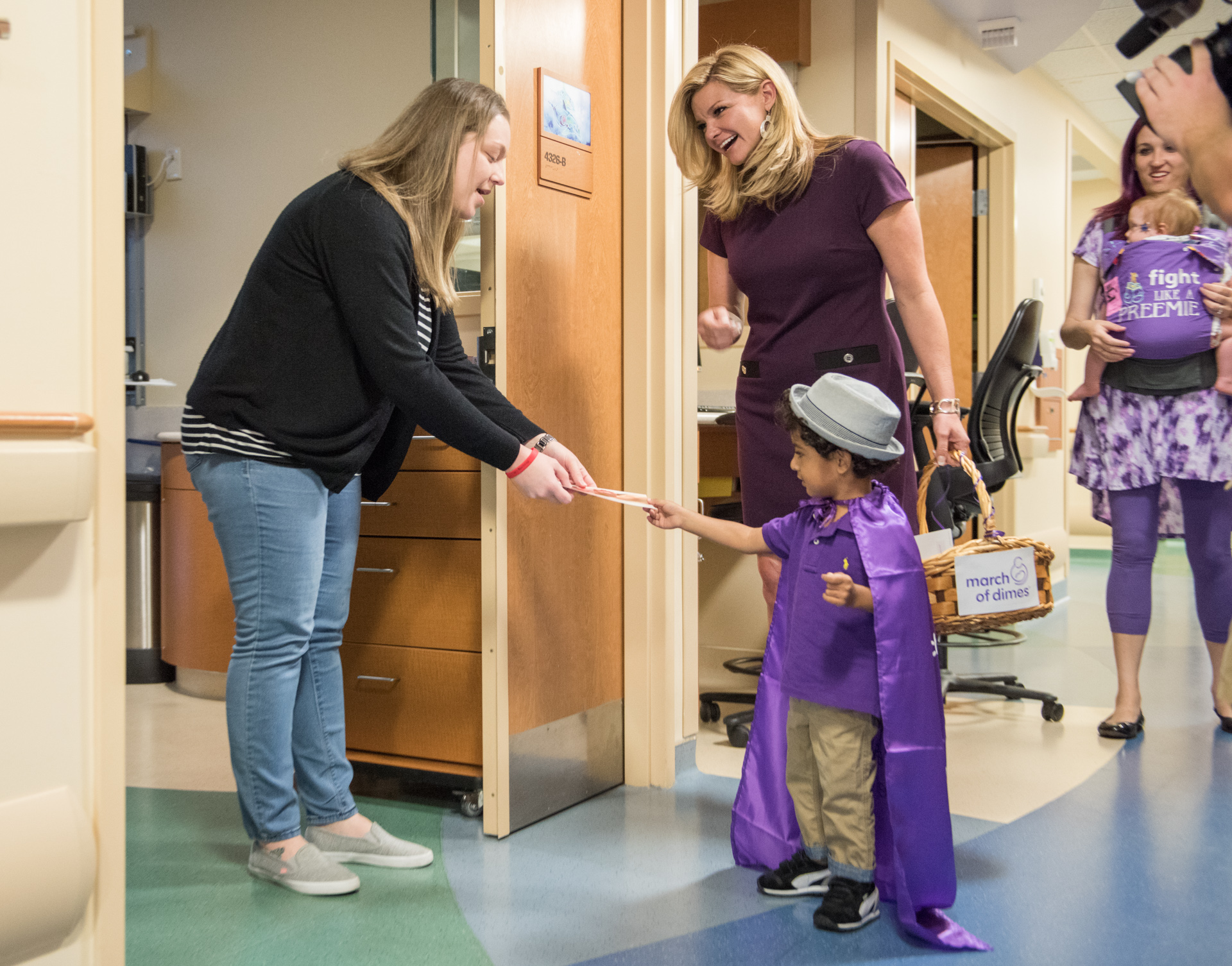 To honor World Prematurity Day, representatives from the March of Dimes visited parents in Tampa General Hospital's Jennifer Leigh Muma Neonatal Intensive Care Unit on Thursday, delivering notes of encouragement from parents who had children born prematurely.
NICU nurse practitioner Cindy Dedrick, ARNP, top photo left, got to see one of her former patients, Rakesh, now three, and his dad Preethum.
"He knows which ones were his nurses," his dad said. "I don't know how."
Rakesh was born 23-weeks premature and spent 94 days in NICU. At birth he weighed just 1 ½ pounds. Now he's an active 3-year-old weighing 26 pounds. 
Rakesh handed out cards of encouragement to parents of preemies while wearing a cape that read, "proof that miracles happen." He even peeked in his old room in the NICU, now occupied by another tiny newborn.