Telling Stories Helps Heal Hearts for Trauma Survivors
Published: May 19, 2016
By Lisa Greene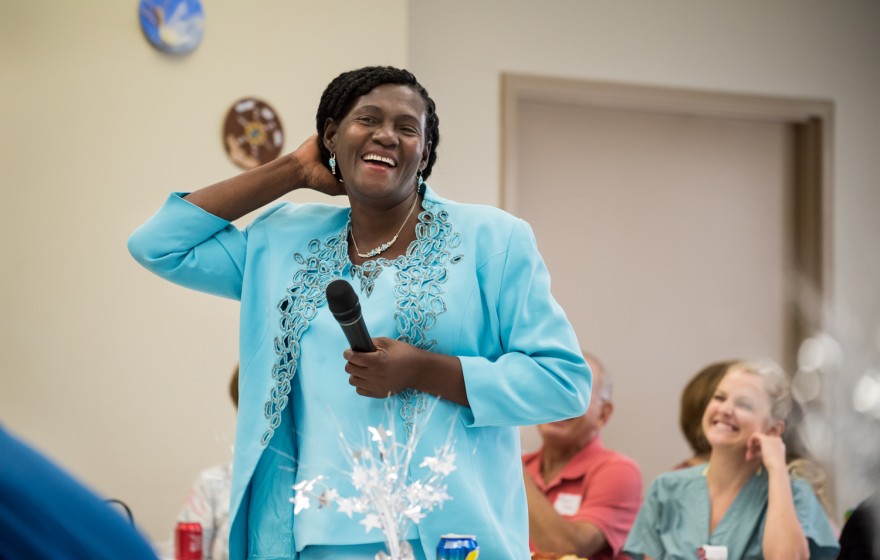 It began as a special, peaceful day. Karen Hutcheson was driving her 7-week-old grandson Samuel back home in August 2013 after his first sleepover.
She never knew what hit her.
A car ran a red light in Brandon, barreling into Hutcheson's car and propelling it into a ditch.
Hutcheson told her story Wednesday on national Trauma Survivors Day at a Tampa General Hospital lunch, an event designed to allow survivors to reunite with their caregivers and other patients who have survived similar life-altering experiences.
Her only memories were the sounds of trauma: "Crash, bam, him screaming. Glass. Airbags."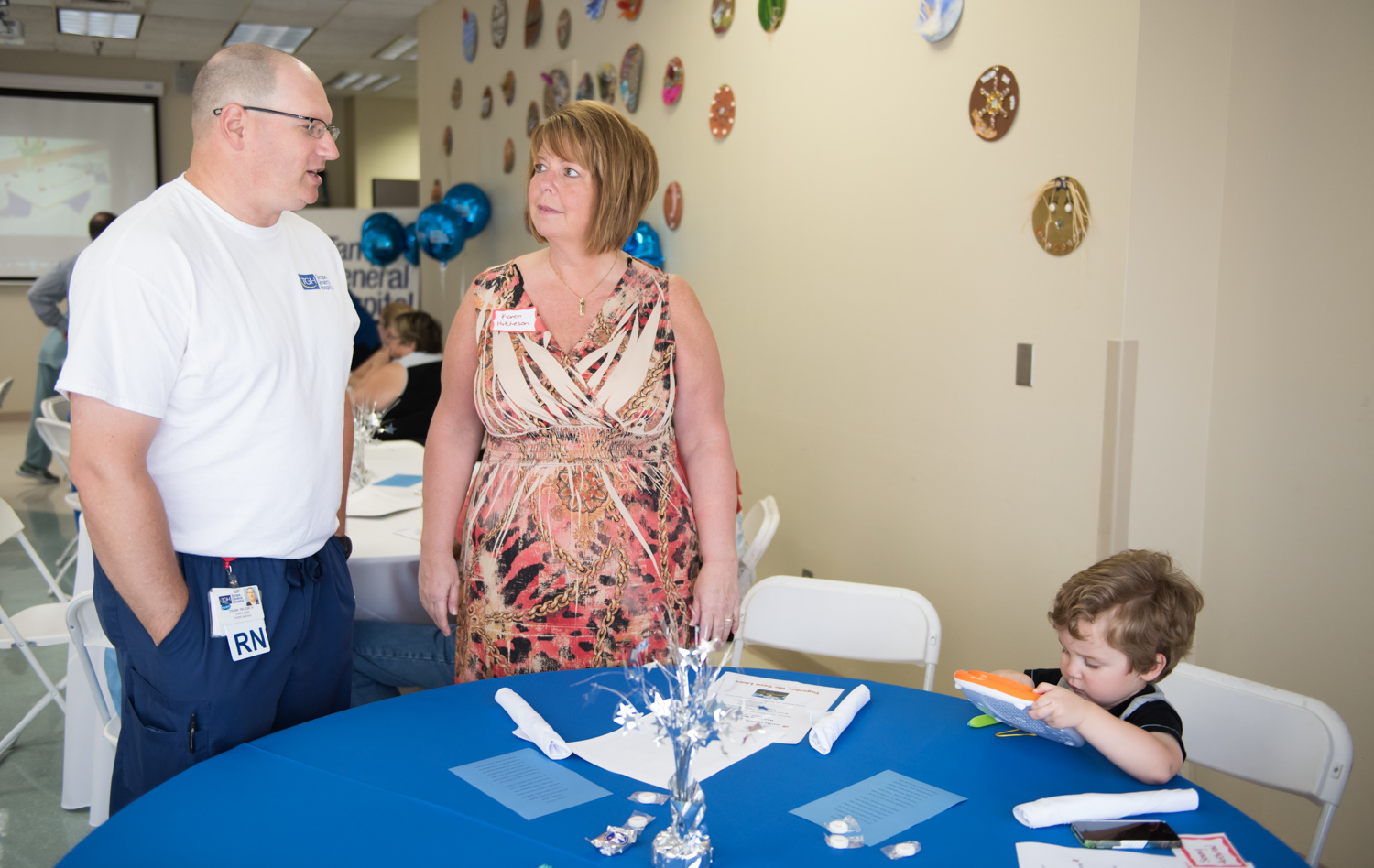 The wreck broke Hutcheson's sternum, clavicle, and five ribs. Her lungs collapsed. But her immediate concern was for her grandson. While he seemed to be alright, the impact was so strong it bent his car seat.
Hutcheson was in the worst pain she'd ever felt in her life. But even after she arrived at Tampa General, all she could think of was Sammy. Nurses kept telling her that he was fine, but she wasn't sure. Were they just trying to make her feel better?
"The first time I felt relief was when I saw my son walk in the door," she said, realizing instantly that if Sammy were seriously injured, her son wouldn't have left his baby's side. "Then I knew Sammy was okay."
As Hutcheson recovered, the experience affected Hutcheson, a nurse, in unexpected ways.
"As a nurse, to look at it from a patient's perspective – It made me a better person," she said.
Other patients shared their experiences at Wednesday's lunch as well. Heather Coronado, now 15, said that the recovery process from the car accident that left her with several broken bones and a lacerated spleen taught her about strength and resilience.
"I didn't let it stop me," she said. "I'm not going to let anything stop me."
And Stephen and Sharon Cowen shared how humor helped them after Stephen suffered a brain injury in a fall. During his recovery, Stephen frequently thought he saw a goat in the hospital room. The "therapy goat" remains a standing joke in their family.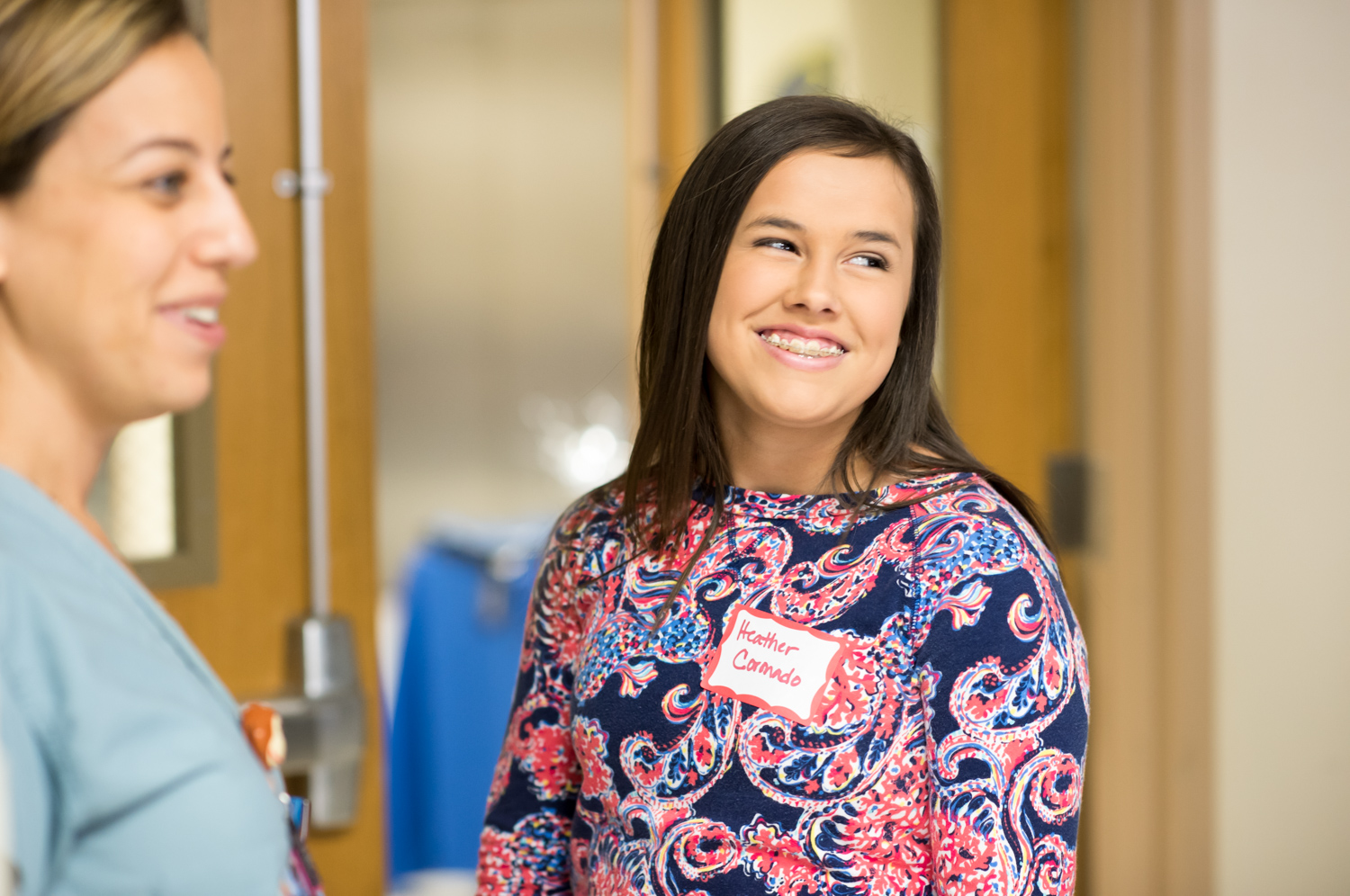 "It's funny, the different things that keep you sane," Sharon Cowen said.
Their stories inspire the hospital staff, said Deana Nelson, chief operating officer at TGH.
"We hope you are back to doing great things with friends and families," she told them. "Hopefully you know how rewarding it is to us when you come back and we're able to see you and see how well you're doing. When you think about it, you coming here today is giving us a gift that no one else can give."
Coming back helps patients too, Hutcheson said.
"You didn't just heal me," she said. "You helped heal my heart."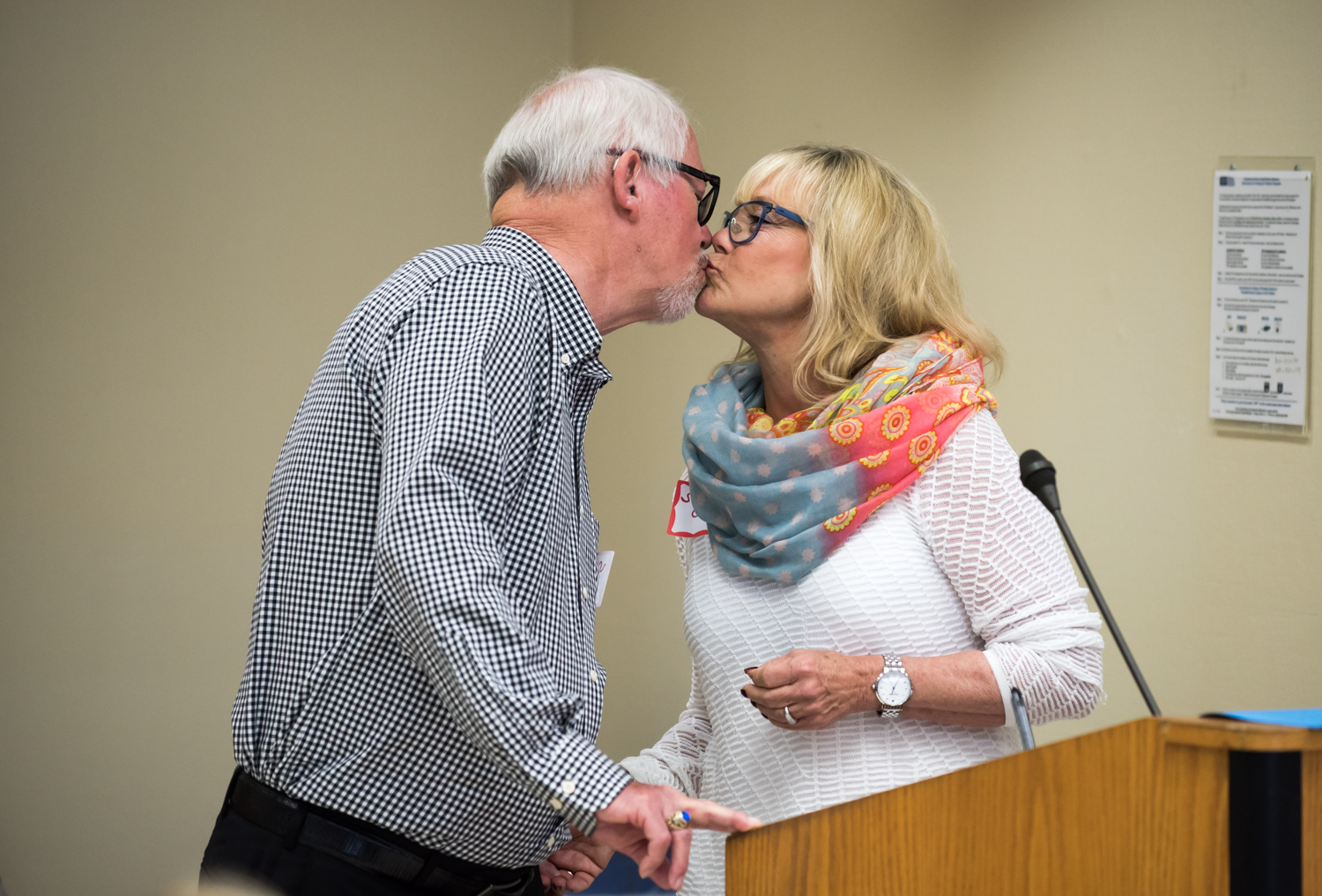 - Photos by Daniel Wallace, TGH Health News. Top photo: Yvrose Pierre talks about how happy she was when she recovered enough from a car accident to brush her own hair.