Under Construction: It's the Brandon Healthplex
Published: Mar 29, 2016
By Lisa Greene
The TGH Brandon Healthplex will be both a "vital economic engine" and a "healthcare anchor for the community," County Commissioner Stacy White said Tuesday at a topping-off ceremony to mark the progress on Tampa General Hospital's newest outpatient medical center.
Slated to open in early 2017, the four story, 130,000 square foot Brandon Healthplex is located at 10740 Palm River Road in Tampa, next to Top Golf.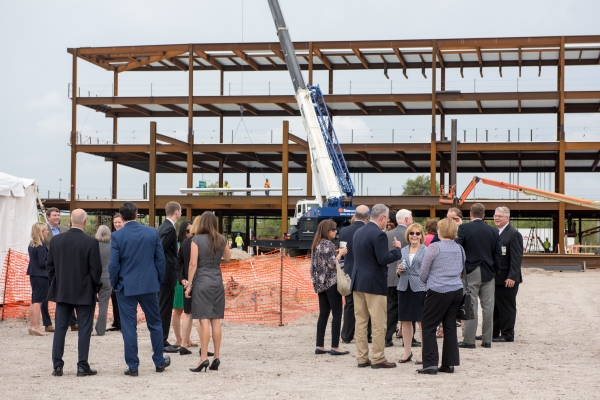 The comprehensive ambulatory center is designed to be a convenient destination for patients to access a broad spectrum of quality health care services – all under one roof. It will house the hospital's first free-standing adult and pediatric emergency departments, a helipad, surgery center, diagnostic imaging, laboratory services, and physician offices. It will provide easy access to outpatient ambulatory care.
"This is really Tampa General's first major step into the new world of health care, which is bringing health care to you," said John A. Brabson Jr. chairman of the TGH Board of Directors. "Our goal is to offer the same excellent care, but to do it in a more efficient way, and in a more convenient way for you."
Once it's open, patients will be able to come to the Healthplex to treat a cold, rather than waiting and winding up at the TGH Emergency Department with pneumonia, Brabson said.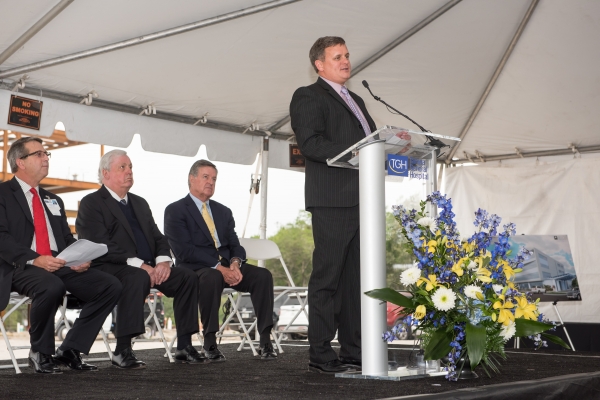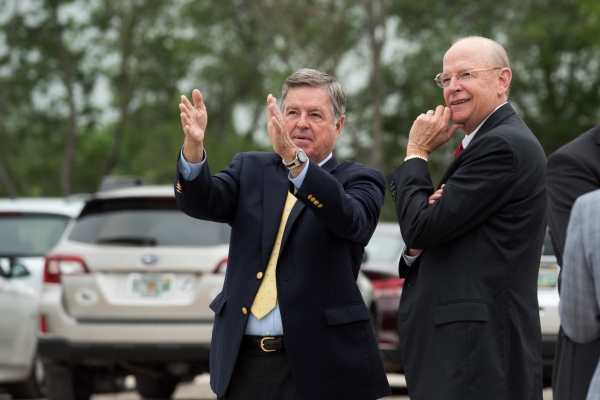 Photos by Daniel Wallace, TGH Health News. Photo at top: Former medical Chief of Staff Dr. Bruce Zwiebel, center, and Tampa General Hospital President and CEO Jim Burkhart sign a steel beam at the topping off ceremony for the hospital's first outpatient medical center.