The Golden Years: the Positive Side of Aging
Published: Jun 22, 2016
By Tampa General Hospital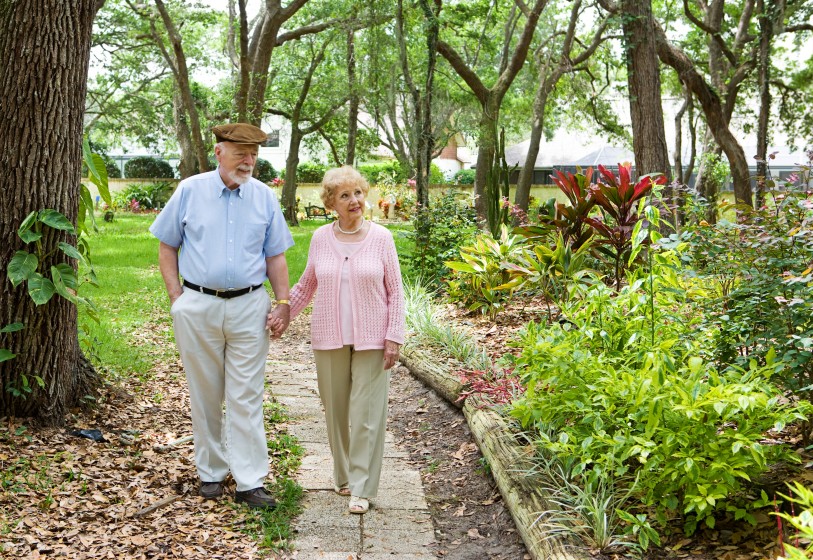 The human body is in a constant state of change. Over the years, bones may become brittle, metabolism may slow, and even the most resilient skin begins to lose elasticity. But change doesn't mean we have to lose our joie de vivre.
As we get older, life can get sweeter, more relaxing and rewarding in ways we never expected. With the stresses of youth behind us, it's time to unwind and enjoy the ride.
The Power of Connection
Personal interests may have taken a back seat to work and family over the years, but aging offers a wonderful opportunity to connect with the world around you.
"As we get older, accepting and embracing change and maintaining a positive outlook are critical," said Dr. Vincent Perron, vice president of medical affairs and associate chief medical officer at Tampa General Hospital. "Look for opportunities to connect with your community through volunteer work or exploring a new hobby. Changes in lifestyle can bring us new ways to enjoy life."
Giving back to your community with volunteer work can also be a powerful way to heal from the loss of loved ones — a common experience of aging. According to the American Psychological Association, volunteering has even been associated with increased life expectancy.
The Physical Factor
In addition to regular social engagement, good physical health is critical to well-being in older adults. Keep a few key guidelines in mind.
Dr. Perron recommends eating a diet filled with fruits and vegetables, exercising regularly, and visiting your doctor on a regular basis for necessary checkups, screenings and vaccinations.
Avoiding unhealthy habits such as smoking and drinking to excess can also have a tremendous effect on quality of life.
Story from the Spring issue of SHINE Magazine.