Summer's Here – and So Is Our Summer Survival Guide
Published: Jun 20, 2016
By Michelle Bearden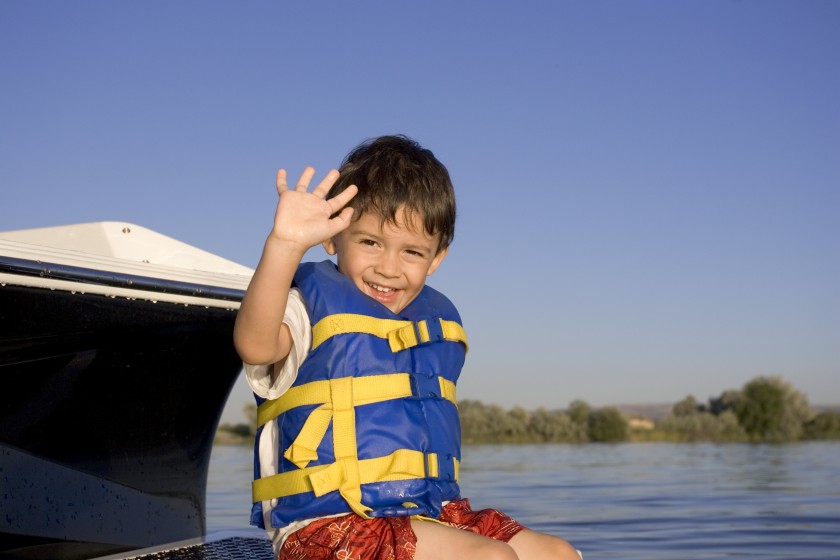 Ah, summer has arrived. And the living is easy.
Right? Not so fast.  There's danger lurking in the laid-back season of sun and fun. It's a good time to brush up on simple summer safety lessons.
"Most of it is just basic common sense," says Dr. David Wein, medical director and chief of emergency medicine at Tampa General Hospital. "A lot of what we see in the emergency room can be avoided."
Here's the first of our two-part Summer Survival Guide, with tips on how to stay safe in and around water in the coming months:
SWIMMING: The Centers for Disease Control and Prevention reports that from 2005-2014, there were an average of 3,536 fatal unintentional drownings annually in the United States – about 10 deaths a day.  About one in five are children 14 and younger.
 Florida loses more children under 5 to drowning than any other state in the nation. The 2013 rate came to 7.54 per 100,000 population, according to the Florida Department of Health.
Those figures prompted the health department to launch an online water-safety initiative called www.WaterproofFL.com.
"We're surrounded by water in this state – pools, rivers, lakes, the Gulf and the ocean," says Wein. "And you have to think beyond that. A toddler can drown in a bucket of water while you're washing the car. It can happen that fast."
He recommends several layers of protection, starting with designating an adult to keep watchful eyes on kids in the water at all times. That includes parties – accidents can happen when each adult thinks someone else is watching the kids.
The next layer: physical barriers, such as child-proof locks, pool fences and pool alarms, between children and water.
The third layer is being ready for an emergency: Get CPR training (www.redcross.org) and have a phone nearby so you can act fast.
Enroll your children in swim classes – you can start as young as six months old (check out the closest ISR Self Rescue sessions at www.infantswim.com).
BOATING: Start by taking a U.S. Coast Guard-approved boating safety course.   Every passenger should wear life jackets, and children need kid-size jackets that fit them snugly. Pay attention to the forecast; a sudden storm far from shore can test even the most seaworthy. Have an emergency plan in place before you set sail. And remember, nearly a quarter of fatal boating accidents involve alcohol. That's good incentive for pilots to stay sober.
SEA CRITTERS: For beachgoers, here's a little comfort. The chances of getting bit by a shark are one in 11.5 million. You can lower your risk further by not swimming at twilight or after dark, not wearing shiny jewelry, and following these other safety rules.
But fear the stingrays. Do the "stingray shuffle" when you walk in salt water. If you do get stung, get to a clinic immediately to remove the barb and treatment for a possible infection.
The recent alligator attack at the Walt Disney World complex was a tragic reminder that these animals are a part of life in Florida, and need to be respected. Typically, alligators avoid humans. But always be aware they could be lurking unseen in close proximity, especially in late spring and early summer. Be cautious around vegetation-filled areas of fresh or brackish water – and keep small children and pets away.
 Keep safety rules in mind – and then get out in the water, Wein says. Staying indoors is not a good alternative, especially for kids. From a public health perspective, Wein says, childhood obesity is "far more dangerous."  In the past 30 years, the rate has more than doubled in children and quadrupled in adolescents.
"We've got a beautiful state that offers so much to see and do," he says. "So get outdoors and enjoy it. Just keep it safe."
You can check out part two of our Summer Survival Guide here.