Keeping summer fun…and keeping it safe
Published: Jun 29, 2016
By Michelle Bearden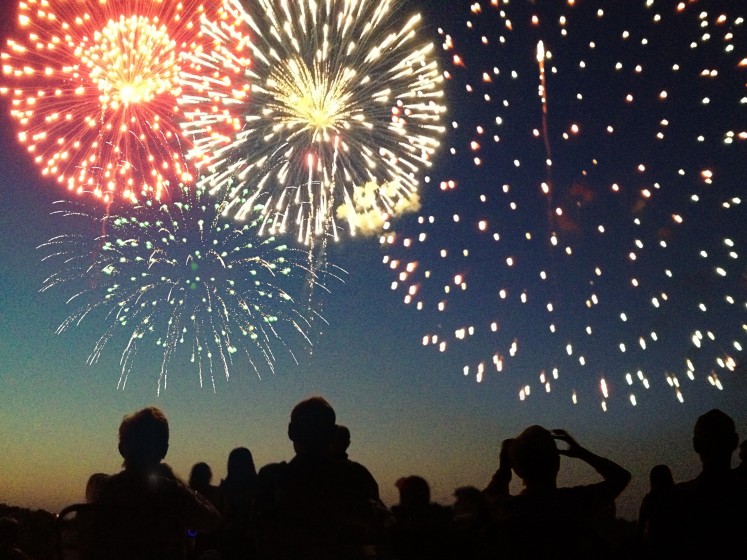 School's out and summer's in full swing.
It's the season of longer days, vacation time, kicking back and digging your toes in the sand. You don't want to spoil the fun with an unexpected trip to the hospital.
Dr. David Wein, medical director and chief of emergency medicine at Tampa General Hospital, offers some safety precautions in part two of our Summer Survival Guide.
FIREWORKS Last Fourth of July was a bad day for Jason Pierre-Paul, defensive end for the New York Giants.
He blew off his index finger and badly mangled his thumb and middle finger lighting fireworks. After extensive surgeries and getting fitted with a special glove, he's back on the football field, but his hand will never be the same.
"There's really no such thing as a safe firecracker," Wein says. "Don't ever forget you're handling an explosive."
You're better off going to a public fireworks celebration. If you can't resist the urge, light them in an area away from people and don't hold them in your hand. Always be aware of where you're aiming.
Pop Quiz: Q: Is it a good idea to mix alcohol and fireworks? A: It's a dangerous combination that can land people in the emergency room, usually with eye or hand injuries,
Don't be one of the 1,000 people a year who end up in the emergency room from a fireworks injury. 
BIKES, SCOOTERS, SKATEBOARDS AND ATVs: Kids have more free time in the summer. And that means the potential for more accidents on their favorite modes of transportation.
So use common sense. According to Safe Kids, properly-fitted helmets reduce the risk of head injuries by at least 45 percent – yet less than half of children 14 and under wear a helmet. Make helmets as routine as clicking on a seat belt in the car, and give the kids a lesson on the rules of the road. That includes wearing bright colors for visibility and using lights at night. Just in case, know the signs and symptoms of concussion.
SUNSHINE: We love our Vitamin D. Human skin produces lots of it when exposed to sun. But the sun also can be deadly. The Skin Cancer Foundation reports between 40 and 50 percent of Americans who live to age 65 will have either basal cell carcinoma or squamous cell carcinoma at least once.
So keep exposed skin protected with a broad-spectrum sunscreen that's at least SPF 15 and protects against both UVA and UVB rays. Wear hats and sunglasses when possible.
And don't forget about the heat. More than 600 Americans die each year from heat-related illness. Stay hydrated and out of direct sun when those temperatures rise. Untreated heatstroke can damage the brain, heart, kidneys, and muscles and cause other serious complications.
LIGHTNING STRIKES: There's an old adage heard often but not always heeded: When the thunder roars, go indoors. Florida is generally considered the lightning capital of the United States.
If you can't get to safe shelter immediately, find the lowest point possible. If you're on the golf course, standing under a tree is asking for trouble. 
"We've got too many people playing meteorologists this time of year," Wein said. "The chances of you getting struck by lightning are very rare, but why even risk it? Pay attention to the weather patterns."
When the late crooner Nat King Cole sang about those "lazy, hazy, crazy days of summer," he made this season sound so simple and fun. And it should be, said Wein – just as long as you take a few precautions.
You can check out part one of our Summer Survival guide here.