Happy Father's Day: How Your Time Improves Your Child's Health
Published: Jun 17, 2016
By Erin Sullivan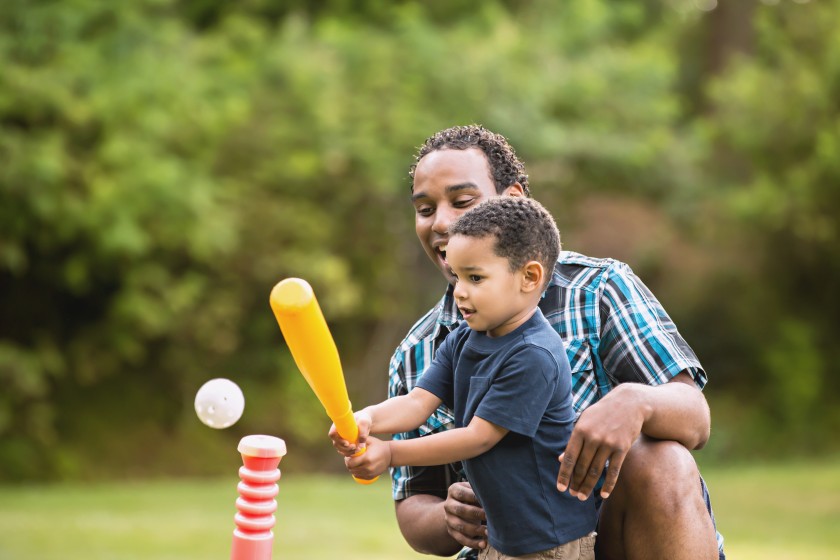 Dads, on this Father's Day, let's take a moment to appreciate how vital you are to your children's lives and health.
Kids with involved fathers "clearly do better," said Dr. Scott Merritt, an internal medicine and pediatrics physician with the Tampa General Medical Group.
"The children who are around fathers more, they have on average fewer negative behaviors," Merritt said. "They have better mental health. They have better physical health. They have fewer absences from school due to illness."
More and more men are taking active roles in their children's lives, according to the American Academy of Pediatrics, which just released its first clinical report on fatherhood in more than a decade. The Academy's definition of father is diverse – biological or not, living with the child or not – and focuses on male figures committed to the well-being of the child.
In his practice, Merritt has seen an increase in the number of men either coming with the mother to a child's appointment or taking the child himself. The Academy urges pediatricians to make the most of those encounters with fathers – to make them feel comfortable, to see if they are stressed or need help, to encourage them to play with their children – because of the wealth of research showing their importance.
"The father's involvement is a major predictor for the kid's health and development," Merritt said.
And this starts before birth.  
Mothers with involved partners during pregnancy were 1.5 times more likely to receive early prenatal care and had reduced rates of prematurity and infant mortality, the Academy's report states.
For those premature babies who live the first bit of their lives in the neonatal intensive care unit, the ones with involved fathers do "much better cognitively later on," Merritt said. Fathers have a "significant impact on preterm children's outcome."
One reason fathers are important is because men tend to interact with children in a different way than women.
The Academy said:
Dads play rougher with their children and "these high-intensity interactions with fathers may encourage children's exploration and independence, whereas the less-intensive interactions with mothers provide safety and balance."
Fathers are more likely to introduce new words to their children.
Adolescents with involved fathers are less likely to be depressed and to engage in high-risk behavior.
Daughters with involved fathers have a decreased risk of early sexual experiences and teen pregnancy.
Merritt said sympathy pregnancy – known as Couvade syndrome – is a real thing, in which men with pregnant partners suffer symptoms mimicking pregnancy, such as restlessness, nausea and weight gain.
"Biologically, humans are hardwired for the father to help in the care of the child," Merritt said.
And, after the baby is born, men's testosterone levels drop "because that helps with nurturing," Merritt said.
Merritt is a father to two girls, ages 4 and 10 – and absolutely smitten with them.
"When I list my hobbies, it's my girls," he said.
He said one of the best things dads – and moms – can do with their children is to hug them, which kicks off a hormone called oxytocin, the "transmitter of love," Merritt said.
"Just that touch, the hugs and kisses, every day when you get home, when you're putting them to bed, the effect on both the dad and the kids is just really amazing," he said.
"The easiest way to create happiness in your life is to go around giving hugs," he said. "And the easiest people to hug are your children."