A week of fun, a year's worth of healing
Published: Jun 15, 2016
By Lisa Greene
This week the kids at Camp Hopetáke are zooming down waterslides at Adventure Island, taking in a Tampa Bay Rays game, and meeting giraffes at a ranch.
Then there's the visit to Hollywood Studios, the fire department, and Hillsborough River State Park.
And that's not even the best part for these children, all of whom have survived serious burns.
"It makes me feel better about myself," said Payton Burtz, 10. "It makes me feel comfortable because I know there are others like me that support me."
Comfortable enough that on Wednesday morning, Burtz calmly turned around, pulled up his shirt, and showed off the 3-year-old burn scars on his back to a friendly TV crew. Then he moved on to chat about which water slides he planned to ride.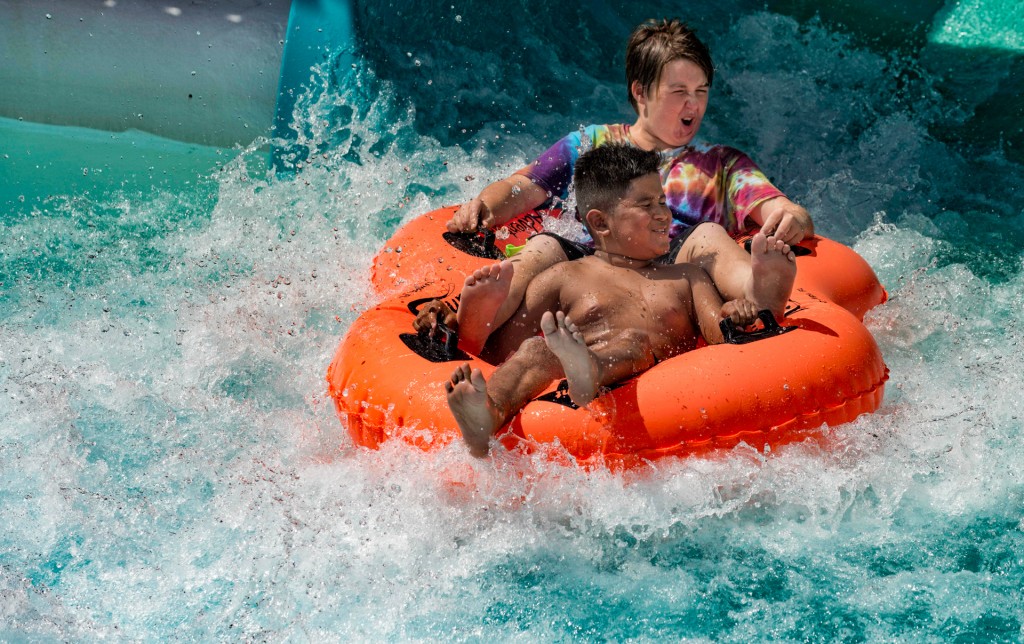 It's that kind of acceptance and confidence that Camp Hopetáke aims to teach, said Lauren Bamesberger, a nurse in Tampa General's burn center and assistant director at Camp Hopetáke.
"It's great for their confidence," she said. "They all get to just be normal kids. They're not different from anybody else and they get to be a family."
Camp Hopetáke is a free one-week sleepaway camp for the children supported by the Tampa General Hospital Foundation and by Tampa Firefighters Local 754. It's now in its 26th year and based at USF, with field trips around the region. Counselors are nurses and firefighters who are prepared to help with campers' medical needs. For Wednesday's Adventure Island outing, counselors packed a dozen bottles of different sunscreens and made sure children who needed them wore rash guards or special pressure garments.
Many of the children return year after year, and counselors see them grow and learn to cope with the traumas they've experienced. Many of the campers stay in touch with each other throughout the year, and the older ones spend time helping the younger ones learn acceptance and pride.
"We get to see them blossom into amazing young adults," Bamesberger said.
Nizhoni Sam was about 10 when she grabbed a pot of boiling water and it fell on her. She was treated at Tampa General, and she's been coming to Camp Hopetáke every summer since. Now 16, she said her experience here has changed her outlook.
"It's made me understand my scars," she said. "It's taught me to help other kids with issues like this…I try to teach them the beauty in their scars – that it's not so bad and they should be comfortable."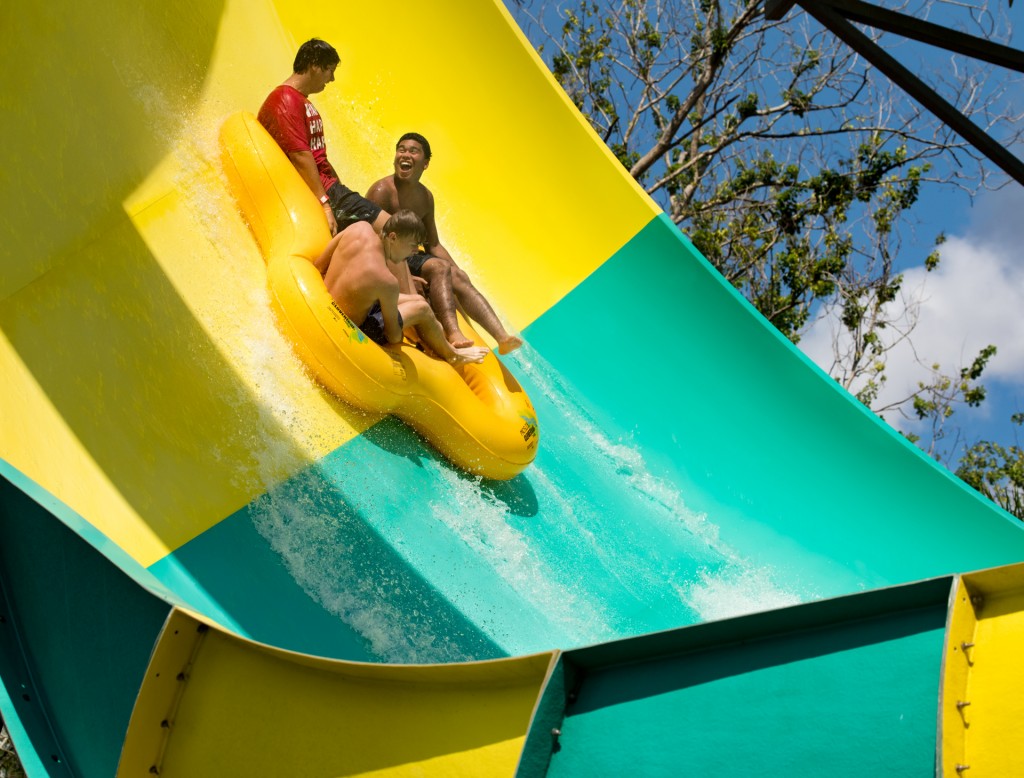 Often, young burn survivors must endure repeated surgeries as they grow, said Jeremy Finney, a Tampa Fire Rescue captain and director of Camp Hopetáke. These kids are occasionally teased, bullied, or just confronted with uncomfortable questions about their appearance and their experience.
"Seeing the scars on the kids, they're indicative of an underlying bad memory they had to endure," he said. "Being in a world like that, it's a different upbringing for a kid. It hits you really deep to think of what they've gone through.
"Our goal is to put them with other kids who have been through similar experiences, so they can forget about all the emotional trappings of being a burn survivor and be a normal kid," Finney said. "Wear their bathing suits and wear their scars with pride."
James Cole, 13, said he was ready to do exactly that.
"All the kids here have been through some pretty some pretty horrible things," said James Cole, 13. "But we can come here and we can show we're stronger than people think."
Photos by Daniel Wallace, TGH Health News. Top photo: Campers Logan Nelson, 14, (green shirt, center) and Payton Burtz, 10, (blue shirt, center) celebrate as they experience the wave pool at Adventure Island.