Walk the Line
Published: Jul 7, 2016
By Tampa General Hospital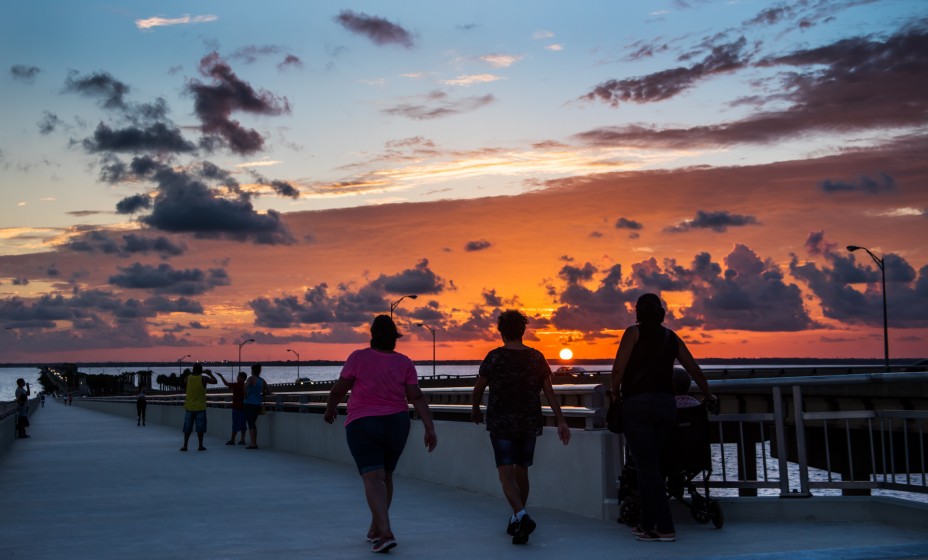 National health studies prove aerobic exercise can greatly reduce your risks for chronic diseases, improve cholesterol and lower blood pressure. If you want to stick to a daily fitness regimen but don't want to lace up your running shoes, try walking instead.
"The biggest issue for people is finding time outside of work to fit in a good walk," said Kim Christine, MBA, employee wellness manager for Tampa General Hospital. "I tell my employees what I tell myself: schedule it like you would a meeting, errands, meal prep or time with your family."
After you schedule it, Christine said, get creative with how you walk the walk.
Stay Footloose
"Walking is much easier on the joints than running, and it's free and can be done anywhere," said Meghan Lane, MS, fitness center team leader for TGH's Health and Wellness Center."Start the day off by walking from your car into work and then find a friend to walk with you during your lunch break. After work or on weekends, take a trip to the beach for a sandy walk, or take in the store-front sights in a shopping district while you get your steps in."
Reducing your risks for chronic disease is not a matter of physical intensity as much as it is making the most of the opportunities in front of you — so take advantage of breaks in your schedule to make sure you walk every day.
"For those who enjoy group exercise, many fitness classes are appealing to avid walkers. If you want to combine high intensity but low-impact exercise with an upbeat instructor and other like-minded walking enthusiasts, try a step class or a dance workout," Lane said. "You don't need an intense boot-camp routine to stay heart healthy. Just 30 minutes of moderate-intensity cardio five days a week can reduce depression, improve sleep and protect against heart disease."
Looking to limber up before some cardio? Visit 4healthier.me/TGHStretch to watch the "WELL U in 2" upper body and lower body stretch videos.
- from the Spring issue of SHINE Magazine. Photo by Daniel Wallace for TGH Health News.