Too much of the Kardashians may be hazardous to your health
Published: Jul 28, 2016
By Lisa Greene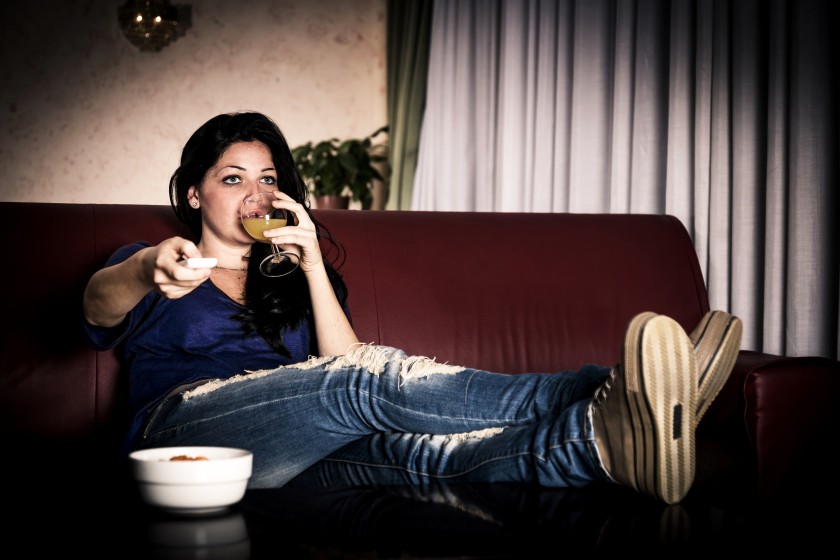 It's enough to make you think twice about your weekend plans to watch every episode of House of Cards.
As it turns out, binge-watching TV may be bad for your health – and we're not even counting the psychological trauma you may suffer from watching too many hours of gruesome serial murders on Criminal Minds. A large study in Japan found people who routinely watched more than 5 hours of television each day had a substantially higher risk of dying from blood clots in their lungs, or pulmonary embolism.
"Sedentary behavior brings up the risk for pulmonary embolism," said Dr. Bruce Zwiebel, director of Interventional Radiology at Tampa General Hospital. "It's a call for people to get up and get going."
The study, published this week in the American Heart Association's journal Circulation, looked at the TV-viewing habits of more than 86,000 Japanese people between the ages of 40 and 79. Participants were asked how much TV they watched and divided into three groups: those who watched less than 2.5 hours each day, those who watched 2.5 to 4.9 hours per day and the real bingers – those who watched more than 5 hours each day.
Scientists then followed the groups for nearly 20 years. During that time, 59 people died from pulmonary embolism. After controlling for other risk factors, such as weight, stress and smoking, scientists found that risk of blood clots rose as people watched more TV.
While the overall risk remained very low, since death from such blood clots is rare, the middle group of TV watchers had a 70 % higher risk of a lung clot than the lowest group. The marathon watchers had a risk 2.5 times more than the lowest group.
"In general, you don't want to sit in one place all day," Zwiebel said. While Zwiebel questioned whether the Japanese analysis did enough to take participants' overall health into account, he noted that increased risk of clots has been well-documented in other sedentary groups, such as patients who have had certain kinds of surgery and people taking long plane flights.
"I've treated many people who come in with pulmonary embolism from a plane flight," Zwiebel said. "It's a real phenomenon."
In such cases, blood clots usually form in the legs, but can then break off and travel to the lungs.
"If it's large enough, it can be fatal," Zwiebel said.
About 900,000 Americans get such blood clots each year, and 60,000 to 100,000 die. The good news? Doctors can now use catheters and other techniques to remove even severe clots.
"We have a very active and aggressive program for treating PE," Zwiebel said. "We've had profound improvements in patients' survival and ability to function long term."
Of course, the better option may be to prevent blood clots from forming. The study's authors recommend that those watching a lot of TV should at least get up, stretch and walk around every hour or so.
Or you could just wait until tomorrow to find out who gets beheaded next on Game of Thrones.