Unstoppable…Until He Sprang a Leak
Published: Jan 20, 2016
By Lisa Greene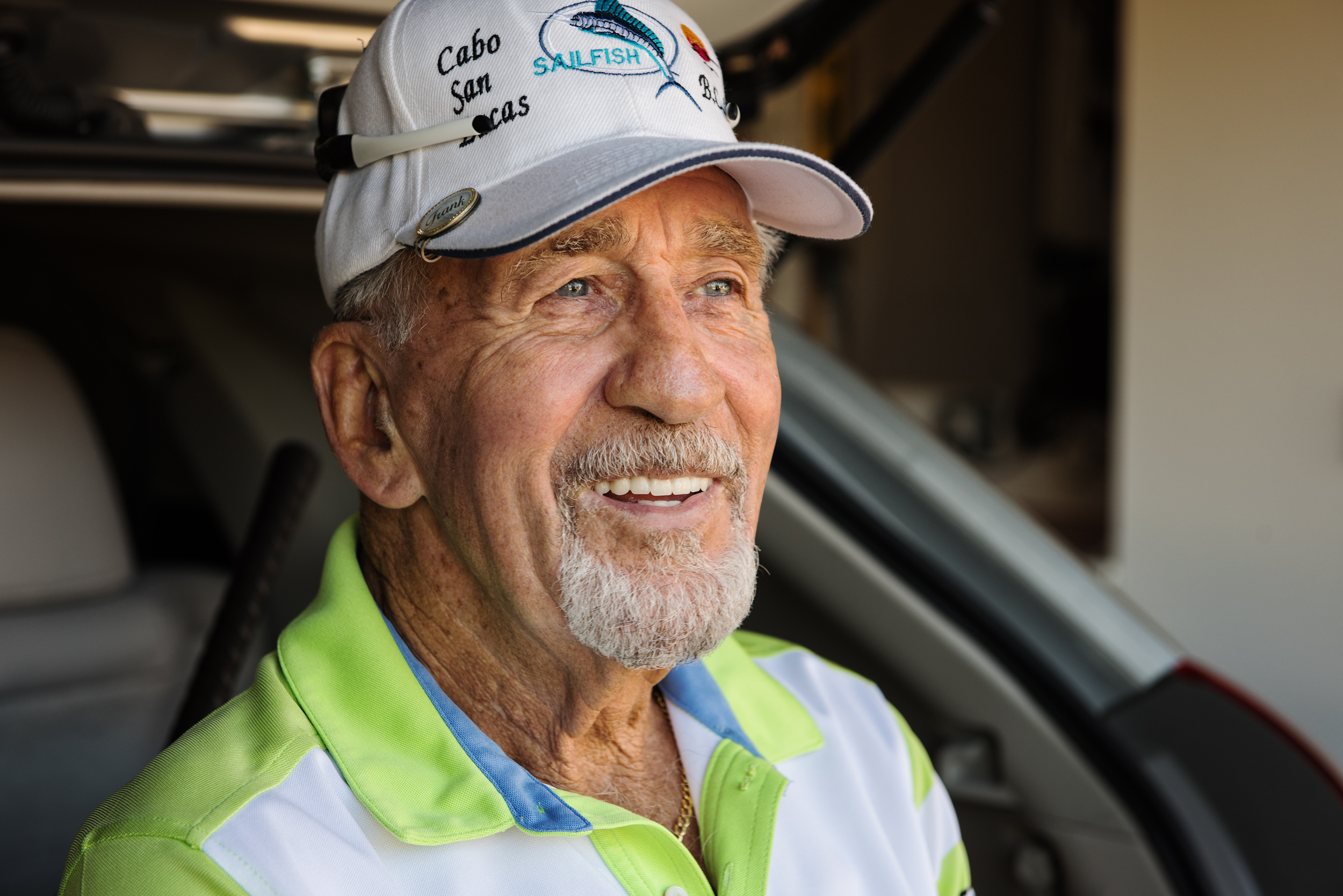 Frank Foster fought in the Korean War. At age 80, he still climbs ladders and paints. He works part-time as a handyman just to keep busy. He golfs with a passion and won't hesitate to tell you that his swing is better than yours.
"My golf swing is on FIRE," said Foster, a retired Daimler Chrysler executive.  "And I have the best short game in the world."
Nothing seemed to stop him - until one day last December when he and his wife, Lynne, were coming home and he doubled over on the floor of his garage in intense pain.
Foster didn't realize it then, but that pain was a blessing in disguise – a warning shot that allowed him time to get life-saving surgery and avoid a medical catastrophe.
He discovered what it felt like to have the largest artery in his body spring a leak.
That artery, the aorta, runs from the heart through the center of the chest and abdomen. Foster's aorta had an enlarged area, or aneurysm, in his abdomen.  Aneurysms tend to grow slowly over time, weakening the walls of the blood vessel until it breaks.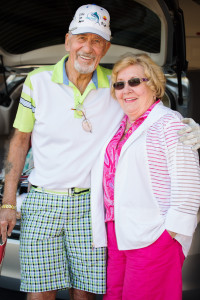 Think of the way a balloon gets weaker as it gets bigger, said Dr. Murray Shames, director of the Aorta Program at Tampa General Hospital and professor of Surgery at the USF Health Morsani College of Medicine.
Foster's aneurysm "reached a critical size and had a small leak," Shames said. "It bled a little and it stopped."
Most of the time, the bleeding doesn't stop. When people suffer a rupture of an aortic aneurysm, the bleeding is so rapid that half of them die before even reaching a hospital. Such ruptures kill more than 10,000 Americans each year.
More people at high risk for such aneurysms need to have routine screening, Shames said. Doctors usually monitor people who have abdominal aneurysms and operate when the aneurysm becomes large enough to increase the risk of a rupture.
"We'd like to improve awareness, so we can come up with a plan before a rupture," Shames said.
Doctors at Foster's local hospital referred him to Tampa General, where Shames and his team performed emergency surgery to repair his aorta.
"He would have had a free rupture within hours," Shames said.
Shames often repairs such ruptures with a less invasive technique called endovascular surgery. He makes small incisions and guides repair materials through the arteries to the aneurysm site. It allows patients to recover more quickly.
Foster's aneurysm was too complex, however, for endovascular repair.  So Shames performed more traditional surgery.  He clamped the aorta shut at the damaged spot, removed the damaged aorta and replaced it with a graft made of a super-strong mesh fabric.
After leaving Tampa General, he stayed in a rehabilitation center for 10 days before returning home. Two weeks later, he was hitting close to 200 golf balls a day in his back yard.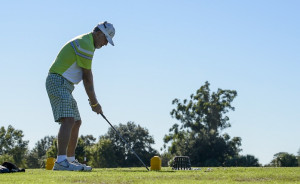 "If you looked at me, you'd say I never had an operation," he said. "My friends say I'm a miracle."
Today, Foster is back in the game.
"I just refuse to sit around," he said. "I'm not going to…When I swing my golf club, I play hard. I don't play like I'm 80. It's attitude. You have to have a positive attitude."
With that, Foster hoisted his clubs and headed for the golf course.
Video and photos by Daniel Wallace, TGH Health News
For more information about the Aorta Program at Tampa General Hospital's Cardiovascular Center, call (813) 394-5554.