After the Finish Line: Ten Secrets to Running Recovery
Published: Feb 19, 2016
By Lisa Greene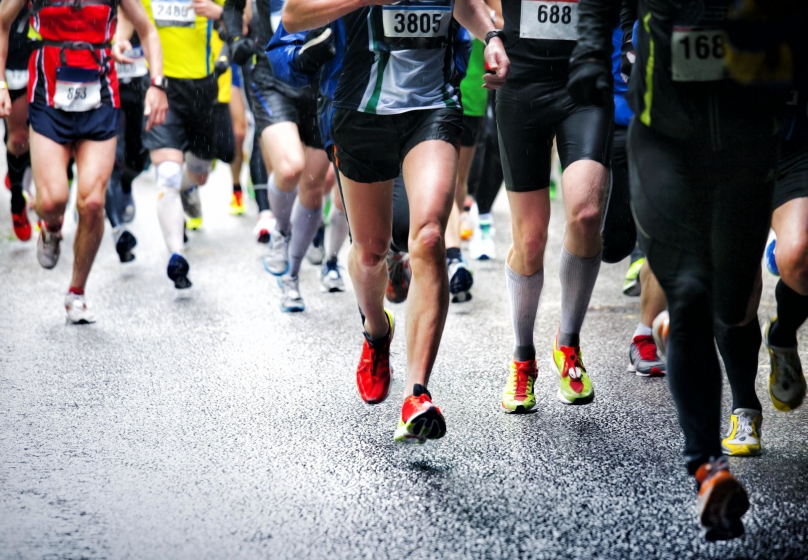 So you've done it. All the months of training have paid off, and you've crossed the finish line at one of this weekend's Gasparilla Distance Classic races.
Now what?
"A lot of people focus a lot on training for the race, and they don't look at what's after," said Bridget Malone, DPT, a physical therapist at Tampa General Hospital. "That phase is just as important. That's when your muscles are recovering and rebuilding."
It's a process that Rachel Bozich, MS, a fitness specialist at Tampa General's Employee Health and Wellness Center, knows well. If you're running any race in Gasparilla this weekend, Bozich is running it with you. She's doing the Michelob Ultra Challenge by running all four Gasparilla races – the 5K, 8K, 15K and half-marathon.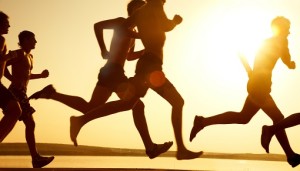 "Any time I see "challenge," I'm like, 'sign me up,' "she said. "This drew me in."
Her keys to recovery?
"The first thing you want to do is drink," Bozich. "Water or Gatorade."
That's part of Jamie Rogers' "3Rs" recovery formula. "Rest. Rehydrate. Refuel," said Rogers, a DPT who's a Tampa General physical therapist.
The trio recommends:
Stretch immediately after the race. "Hold the stretch for 30 seconds or more just to get a nice thorough stretch," Rogers said. "But don't stretch beyond the point of pain. Once you start to feel the stretch, hold it there."
Walk as soon as you finish, for at least 10 to 15 minutes. Keep doing so at regular intervals throughout the day. Even though you're tired, it will help keep you from feeling stiff. "Don't come home and just sit on the couch," said Malone, who's running the 15K.
Eat something that's easily digestible and contains a mix of carbs and protein. Good choices include peanut butter on a bagel, a banana or chocolate milk.
Get a massage if you want, but be careful about a hard massage, especially after a long distance. "Listen to your body," Rogers said. "If it hurts, stop."
The foam roller is your friend. "It's the best thing ever" for preventing post-race soreness, Bozich said.
Use ice packs or even a cool bath in the first 24 hours. It's been shown to reduce inflammation.
Rest and take a few days off running to give your muscles time to recover.
Cross training is a good way to return to exercise.
Take it easy as you return to running. Don't go all out the first time out.
Watch out for germs. Take special care to use hand sanitizers and wash your hands thoroughly for a few days. Your immune system can be compromised.
It's normal to feel muscle soreness for a few days after the race. But a sharp, stabbing pain can be a sign of injury. So can pain severe enough to disturb your sleep, make you change your walking or running gait, or that persists for a week to 10 days after the race. If you have any of those symptoms, the three recommend calling your primary care physician.