39 Weeks: Waiting on a Healthy Baby
Published: Feb 25, 2016
By Lisa Greene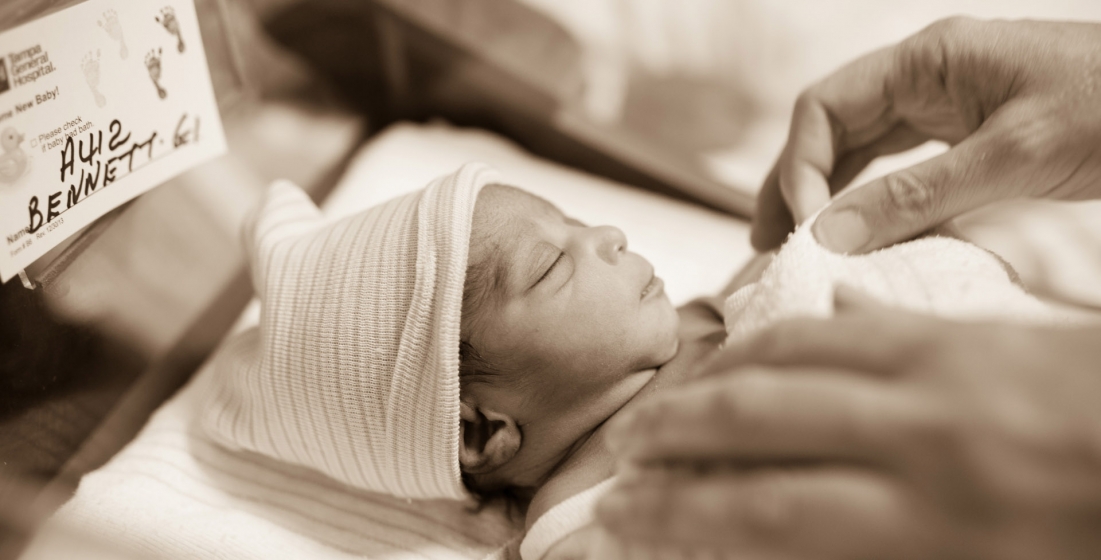 Baby Ambria Antonia Bennett arrived only a few days early, small but healthy at 5 pounds, 5 ounces.
"It's a blessing," said her mom, Amber Bennett. "She came out healthy. She's the best present ever."
Once reason for Ambria's good health: she was born full term, just a few days before her due date.
In recent years, some women have been choosing to have their babies early. The number of inductions for American mothers-to-be has more than doubled in the past 20 years. Now doctors and health organizations are working to remind everyone why waiting is important.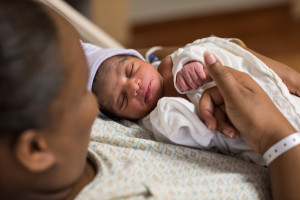 "We really don't want to deliver and bring out a baby who's not really ready to come out into the world, just for convenience' sake," said Dr. Cathy Lynch, who delivers babies at Tampa General Hospital and is a professor of Obstetrics & Gynecology at the USF Health Morsani College of Medicine.
A normal pregnancy lasts about 40 weeks. Babies are generally considered full term at 37 weeks, but data shows that babies who make it to at least 39 weeks fare better. The March of Dimes, American College of Obstetrics and Gynecology, and the Florida Perinatal Quality Collaborative are all promoting the importance of getting babies to that milestone.
"Even though a baby may be 'full term' at 37 weeks, everything continues to mature, so a 39-week-old does that much better than a 37-week-old," said Dr. Jerome Yankowitz, chair of Obstetrics and Gynecology at the Morsani College of Medicine, who practices at Tampa General. "It really is better to wait until your due date."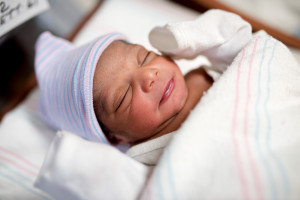 In those last two weeks, Yankowitz said, key developments include: new lung tissue; increased brain stability; ability to maintain body temperature; and the maturity of gastrointestinal tract. A baby's brain grows by 50 percent between 35 and 39 weeks.
Waiting for 39 weeks also helps account for a margin of error, Lynch said.
"To be honest, we're good most of the time at figuring out when baby's due, but we're not always 100 percent," she said. "When you start taking babies out at 38 weeks, sometimes you're actually taking out a baby that is 36 weeks."
Waiting carries a key benefit for mothers as well: lowering the chance that delivery will be via caesarean section. While C-sections are generally safe, they are riskier than a vaginal delivery and also affect a woman's future pregnancies.
Of course, if there's a medical problem with mother or child, the baby may need to be delivered early.
"There's a whole range of problems that potentially would mean the baby's better outside, under medical care, than inside," Yankowitz said. "If a problem exists, we would certainly go earlier."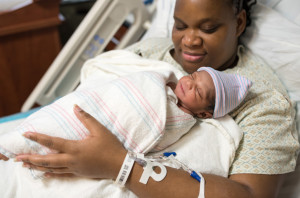 Doctors realize that, as pregnancies progress, many women are uncomfortable, exhausted, and impatient. The current 39+ week campaigns will make it easier for health care providers to talk with these patients about the advantages of waiting, Yankowitz said.
"This makes that conversation much easier," he said. "There's a plan and a program in place. To the March of Dimes and other organizations, it became clear that we needed to make these concerted efforts to stick with 39 weeks."
Yankowitz recommends that women ask whether the hospital they wish to deliver at participates in programs sponsored by the Florida Perinatal Quality Collaborative. The Collaborative has recognized several Florida hospitals, including Tampa General, with its "Banner Program" showing that the organization is committed to 39+ weeks.
"All their programs are meant to improve patient care, patient safety and the quality of care," Yankowitz said. "That's a sign the hospital is interest in being at the cutting edge of quality for women's health care."
-Photos by Daniel Wallace, TGH Health News