Chasing away the holiday blues
Published: Dec 7, 2016
By Michelle Bearden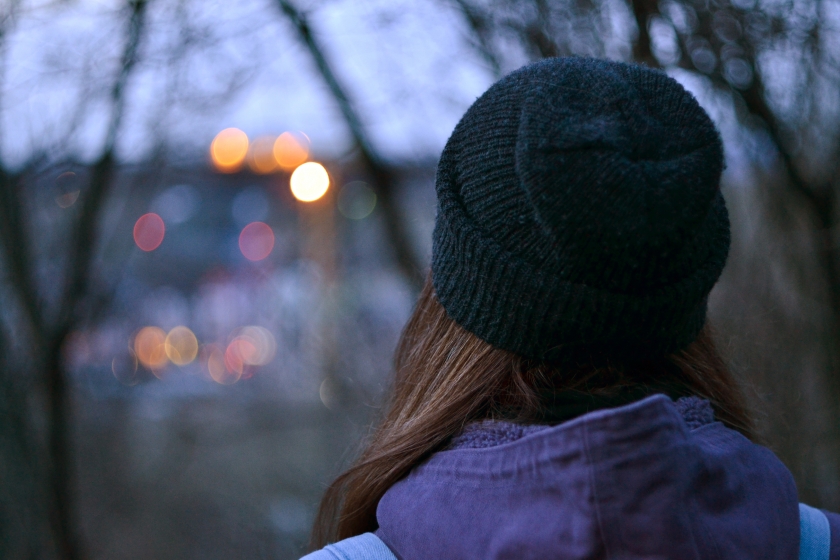 The ho-ho-ho holidays are a time of joy, cheer and good will. Right?
Not so fast. It's also a time when too many demands and poignant memories can trigger depression and stress.
But it doesn't have to be that way.
There are ways to counter the feelings of dread that start to invade when decorations go up and party invitations come in, said Dr. Kim Hartney, chief of psychiatry at Tampa General Hospital and assistant professor at USF Health Morsani College of Medicine.
"Lower your expectations," she said. "We have these expectations in place and when things don't go as planned, that can set us off in the wrong direction. If this is the year you need to scale back on gifts, decorations and baking because you're a little down, then do it. Don't set yourself up for disappointment and failure."
If you know that the holidays will mess with your psyche, Hartney said the best weapon is to be "proactive and prepared." Don't get caught off guard.
That's how Tampa author and freelance writer Josh McMorrow-Hernandez fends off the holiday blues. His mother, Susan, 56, died of colon cancer a few days before Thanksgiving in 2009 – the same disease that robbed his grandfather of his life at age 60 in 1980, right before Christmas.
"I was in an emotional stupor that first holiday season," he recalled. "But the second year was even harder. By then I was fully cognizant of the hole in my family, knowing that Mom would never be around for the holidays anymore."
So now he plans ahead. McMorrow-Hernandez, 35, brought back the traditions that his mother introduced to the family when he and his sister were young: Making her made-from-scratch cranberry sauce that served as a reminder of her Boston roots, and getting a freshly cut Frazier fir tree to decorate for Christmas.
He will never stop missing his mom. But that "complete and utter grief" he once felt is now replaced with warm feelings of memories and her spirit.
"She was the quarterback of our holidays," he said. "I just had to learn how to focus on the good times, and not what isn't there anymore."
There are other ways to ward off sadness when surrounded by merriment, Hartney said. She suggested starting off the day by picking out three positive things – even something as simple as being thankful for a sunny day.
"Sometimes our mood can be altered by our thoughts," she said. "Challenge that negativity. It's amazing what the mind can do."
Taking positive action is also a good antidote to depression. Volunteer at a local soup kitchen, visit with an elderly neighbor, or bake some treats for co-workers. Putting the attention on something other than you can re-direct feeling of anxiety or sadness, she said.
Know that you're not alone. The National Association of Mental Illness says that most people diagnosed with a mental illness, such as depression, often find the holiday season difficult. The group also offers tips for preventing the holiday blues.
Hartney can speak from experience about the challenges of holiday stress. She and her husband, a trauma surgeon at James A. Haley VA Hospital, also have two toddlers at home. So she's juggling both an increased work load and the additional tasks that come with preparing for Christmas. How does she cope?
"Exercise, whenever and wherever I can fit it in," she said. "Physical activity is good for the mind, body and soul, and you need it more than ever this time of year. Even if your schedule seems packed, find a way to make it happen. The benefits of maintaining healthy habits are worth it."