Sunrise splashing to Pokémon pursuing: seven cool strategies for active kids
Published: Aug 2, 2016
By Erin Sullivan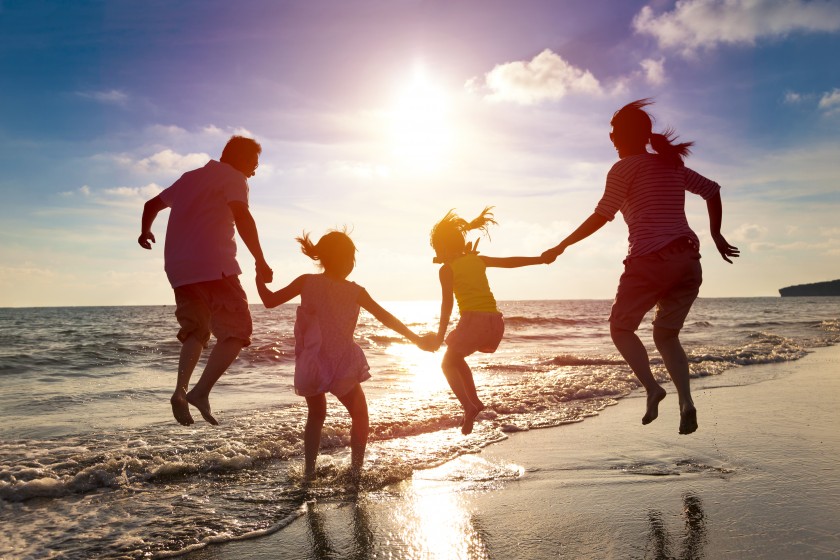 The park was crowded the other morning and, to Dr. Denise Edwards, that was a good thing. She was at Ballast Point Park for her usual 5:30 a.m. exercise class when she noticed at least 15 teenagers roaming the park playing Pokémon Go, the ridiculously popular video game where players catch virtual creatures out in the real world. 
"You have to walk as part of the game," said Edwards, an assistant professor of internal medicine and pediatrics at the USF Health Morsani College of Medicine and a Tampa General Hospital doctor. "It makes you be active."
With a little creativity, kids and teens can get enough activity each day even in the wilting Florida summer heat, Edwards said. Edwards is also the director of USF Health's Healthy Weight Clinic, where children, teenagers and adults are treated for weight-related issues, such as eating disorders and obesity.
Here's our list of cool strategies:
Do what the Pokémon teens were doing – head outside either early or late, when the temperature is a bit cooler.
Try water play areas at Tampa city parks, such as Ballast Point Park and Water Works Park, among others. The Florida Aquarium and Lowry Park Zoo also have splash pads, so guests can cool off. There are also several Tampa city pools open to the public for a small fee. Hillsborough River State Park also has an outdoor pool with a large shallow end for smaller kids.
Remember to drink lots of water while outside on hot days, Edwards said. 
For those days it's just too blazing to be out, "there's plenty of stuff that can be done inside, too," she said.
Shopping malls are great for walking, plus most have free play areas for children. Hillsborough County libraries offer free exercise classes, such as yoga for kids and adults, zumba, and Tai Chi. If you have a YMCA membership, there are lots of activities to do indoors there.
Hit the museums. The Glazer Children's Museum and the Museum of Science and Industry are good places to run around inside, with Museum of Science and Industry offering a ropes course outdoors if it's cool enough.
There are also indoor bounce houses and play areas where kids can work off some energy.
At home, Edwards suggests playing video dance games. If you don't have a video game system, she said you could dance along with others playing the game on YouTube videos.
Edwards said even doing little things, like jumping a rope for a minute or two, can give you a boost.
"They don't have to be running around and having their heart rate up for an entire hour," she said. "Short little spurts help."
And exercise doesn't have to be intense. Simply walking helps.
At the Healthy Weight Clinic, patients are taught about balance.
"A balance of food, exercise, sleep and stress," Edwards said. "We really emphasize each one is as important as the other."
Having one area out of sync can throw your whole system off balance. When you're tired and stressed, you don't want to exercise or make good food choices.
But physical activity is often the first thing prescribed to patients, because it helps get the body and mind back in balance.
"It's a great stress relief," she said. "It helps you sleep better and gives you more energy."
For children, especially, exercise doesn't need to be thought of as exercise.
"You want to find something enjoyable," she said. "Something you can do long term."
Even if it's hunting Pokémon.