School lunches 101: A week's worth of healthy ideas
Published: Aug 11, 2016
By Lisa Greene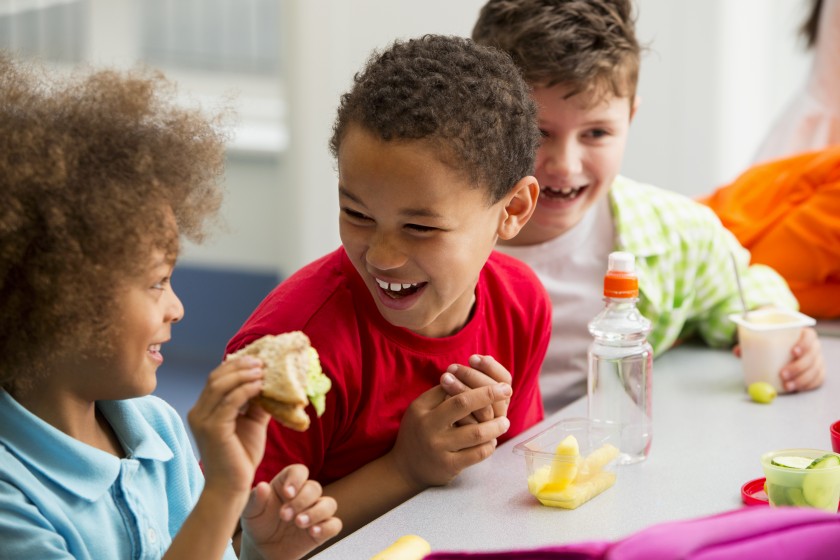 Want to pack school lunches for your kids that are tasty and healthy?
We asked TGH dietitian Jamie Vespa, MS, RD, LD/N, how to make that possible. Vespa provided a week's worth of back-to-school recipes, from lightened-up chicken Waldorf salad to trail mix cookies.
"With the Waldorf salad, I wanted to fix something high in protein that also has fresh fruit," she said. "You can make a big batch of it early in the week. It refrigerates really well and stores easily."
Chicken salad is also a good choice because it's versatile, she said. You can make it into a sandwich, as she did with the Green Goddess chicken salad sandwich, serve over salad greens, or pair it with crackers.
Vespa's an advocate for encouraging kids to try fun, healthy recipes early on.
"What's really important is introducing them to variety early," she said. "If they're introduced to different things early on, maybe they won't get so hung up on the chicken nuggets and pizza and fries."
She also believes in experimenting with adding flavor kids like to healthy choices.
"Kids may not like broccoli if you just steam it, but if you try it with garlic or drizzle parmesan on it, they might give it a try," she said.
Her chopped Greek pasta salad has tiny ditalini pasta that's fun to eat – "even young kids can eat it with their fingers" – and she encourages substituting different vegetables for what your child prefers.
She also included a trio of dessert recipes that are lower in sugar and oat bars that are higher in nutrients than packaged granola bars and similar products.
"It makes kids think, 'Ooh, I'm getting something that's a sweet treat,' but it's something that's a lot better for them," she said.
Need other lunch ideas? Vespa suggests carrots and hummus, apples and peanut butter, and Greek yogurt and granola. You can also make your own trail mix, using your child's favorite dried fruit and nuts. Don't forget a freezer pack to keep the lunch cold.
Here are links to all six of Vespa's back-to-school recipes that TGH Health News featured this week:
You can find more healthy recipes on TGH Health News and Vespa's recipes on her blog, blog, Dishing Out Health .