Celebrating National Burger Day in a healthy way
Published: Aug 25, 2016
By Lisa Greene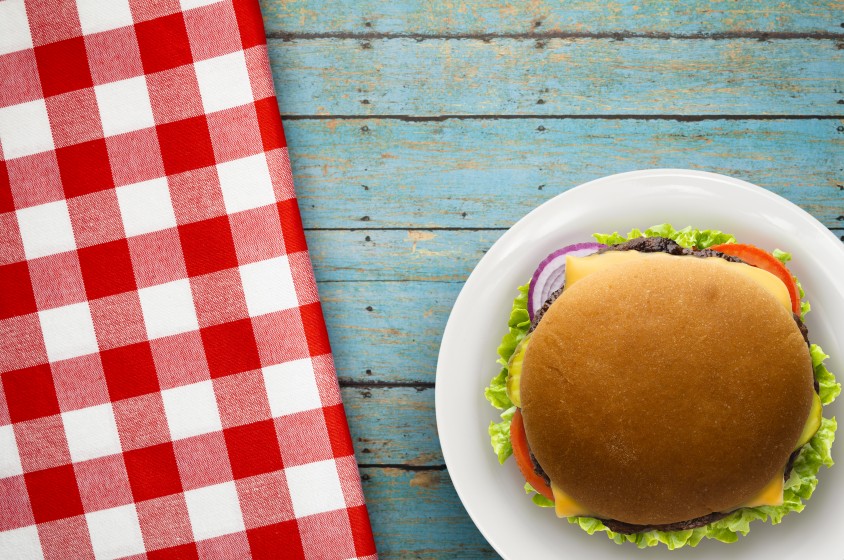 Is there anything more quintessentially American than a big, juicy burger?
Sadly, so many of those tempting burgers are also fat and calorie bombs. The Center for Science in the Public Interest just led off its annual "Xtreme Eating Awards" with Uno Pizzaria's Whole Hog Burger - a gut-busting meat-and-cheese fiesta that weighs in at 2,850 calories. That's more than enough food for a whole day.
But it doesn't have to be that way. Yummy burgers can still be healthy. 
Just in time for National Burger Day - yup, that's today - we have healthy alternatives from TGH dietitians Jamie Vespa and Melissa Odorisio:
Island Turkey Burgers with Jalapeno Guacamole
Sun-Dried Tomato Chickpea Burgers
Cauliflower Hummus Burgers with Green Goddess Sauce
As an added bonus, we even have some healthier sides:
Melissa Odorisio, MS, RD, LD/N, CNSC, and Jamie Vespa, MS, RD, LD/N, are TGH dietitians. You can find more of their recipes at  TGH Health News. You can also find Odorisio's vegetarian recipes on her blog. Garden Goddess Kitchen. Vespa's recipes are also on her blog, Dishing Out Health.