Stuck in Traffic? Here are Healthy Ways to Cope.
Published: Apr 1, 2016
By Michelle Bearden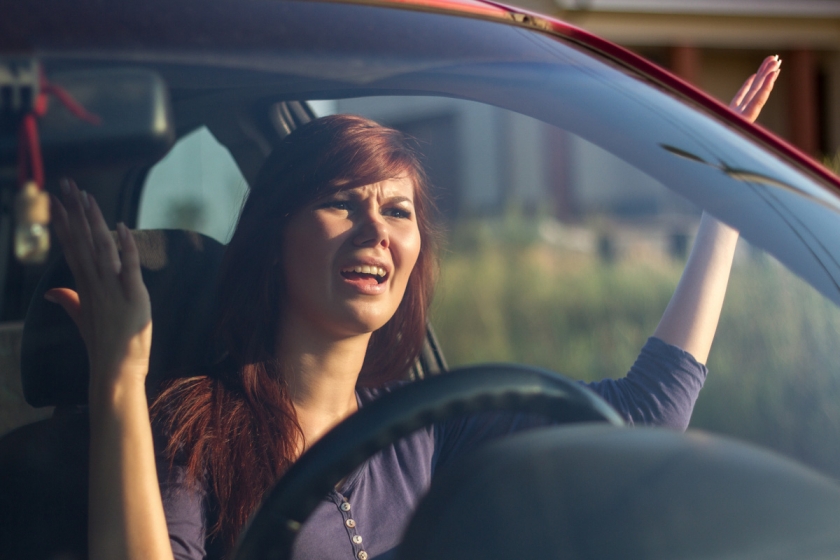 William Yelverton is not a religious man. But when he leaves his Pasco County home for a daily 38-mile commute to his office in downtown Tampa, he says a little prayer.
"Please, please, get me there safely," he intones.
That's a mighty request these days. According to TomTom, a navigational device company, Tampa ranks on a top 20 list of the country's most traffic-clogged cities. The worst: Los Angeles.
If you endure Tampa Bay traffic on a daily basis, you likely think it deserves a higher rating.
"By the time I get to work, my hands are red from gripping the wheel," says Yelverton, who clocks at least two hours and 20 minutes a day on his round-trip commute. "By noon, I'm already dreading the drive home."
Can road warriors actually reduce stress and rising blood pressure? Yes, says Jaclyn Lewis-Croswell, a licensed clinical psychologist at TGH.
She speaks from experience. To get to the hospital, Lewis-Croswell drives up to 90 minutes each way in peak traffic from her Wesley Chapel home.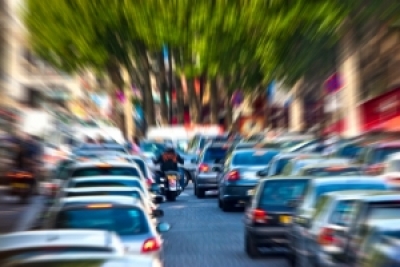 "My trip has gotten significantly worse in the last three years with construction and a big increase in population," the psychologist laments. "But my husband and I love living here. So we take the good with the bad."
A lengthy and stressful drive can affect physical health, Lewis-Croswell says. This study found that those with long commutes were less likely to exercise and more likely to be overweight and have high blood pressure. And for those who don't have good coping skills, traffic can trigger anger and irritability. There's a reason they call it road rage.
She offers these tips to lower blood pressure and stay sane while navigating the area's highways and byways:
 Expect the worst. Build in extra time for the commute. Assume you will be delayed by traffic, accidents and weather. If it's smooth sailing all the way, consider that a gift.
Use the time constructively. Listen to podcasts or books on tape, or even take an audio language course. Don't chat on the phone – it  will distract you from driving.
Meditation would be ideal – if there was a way to do it with your eyes open. Instead, she recommends taking deep breaths, which turn off stress responses. One, two, three…breathe.
 If it's at all possible to work a flex schedule, pursue that with your company. Lewis-Croswell sometimes gets to the office at 7 a.m. and leaves at 3 p.m. Avoiding peak travel times can cut her commute nearly in half.
Music helps soothe Yelverton's anxiety in dealing with rude drivers and interstate traffic that clogs to a standstill. His favorite tune: The pulsating "Thunderstruck" by heavy-metal rockers AC/DC, the same band that gave us "Highway to Hell." (Don't we all have at least one of those?)
Thunder, thunder, thunder, thunder
I was caught in the middle of a railroad track
I looked 'round
And I knew there was no turning back
Perhaps not the best soundtrack to stay sane on the road. Lewis-Croswell thinks upbeat, sunny music might be a better choice. Her recommendation: "Don't Worry, Be Happy," by Bobby McFerrin.
"There's no better song to express a positive outcome," she says. "And that's what you're aiming for every time you get behind the wheel of a car. If things don't go your way, remember you don't have a lot of control. All you can do is control your own emotions."