Is there a doctor in the house?
Published: Sep 30, 2015
By Tampa General Hospital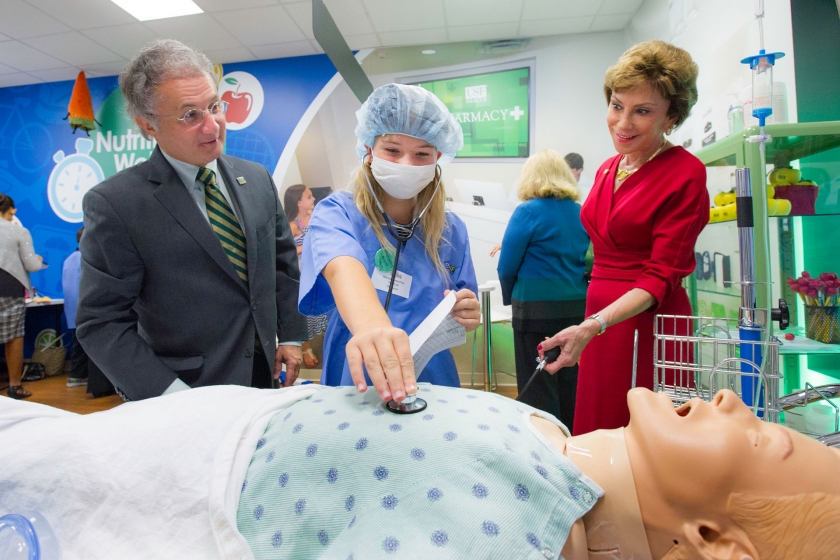 Is there a doctor in the house?
If you're at the Muma JA BizTown, the answer is yes. Of course, that "doctor" is most likely a fifth-grader. And so are the nurses, pharmacists and other health experts in BizTown's newest storefront, a health care facility created and sponsored by USF Health and Tampa General Hospital.
TGH and USF Health hosted a grand opening event Tuesday. The new space will allow visiting students to learn more about healthcare professions at Biztown, where they can experience learning about a variety of different businesses. To learn more, check out USF Health's story and photos of the event here.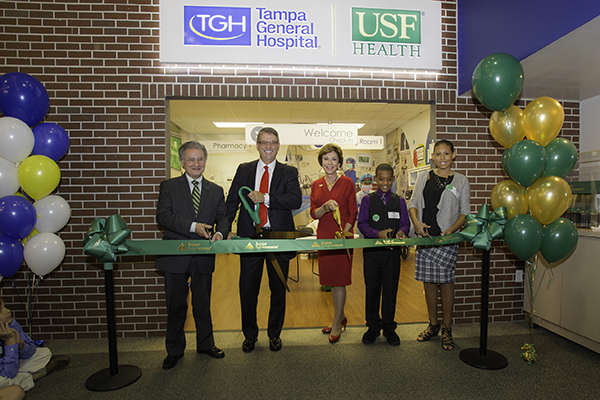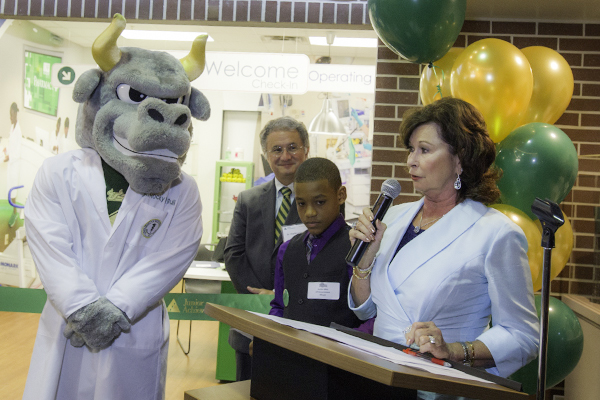 - Photos by Eric Younghans, USF Health Communications, September 30, 2015.