Young Athlete Injured By His Own Bones
Published: Oct 15, 2015
By Lisa Greene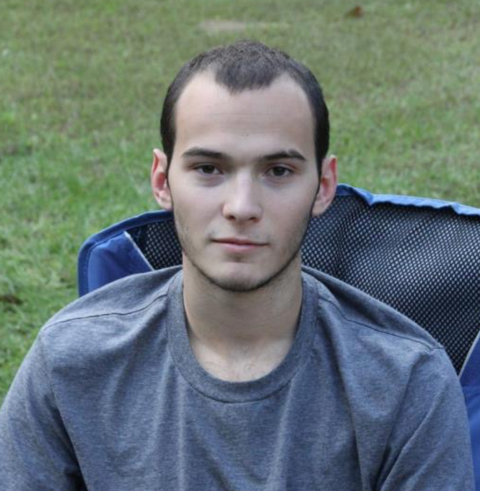 Ryan Hartman was home from college for the summer and trying a new workout when it happened.
"My whole arm got really swollen and purple," he said. "I knew something wasn't right."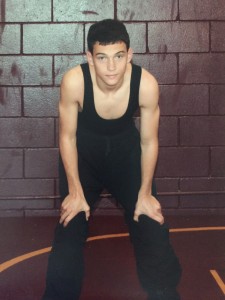 Hartman thought he might have injured a nerve working out and headed to an after-hours clinic. The first doctor didn't know what could be wrong, but referred him to an orthopedic specialist. He, in turn, sent Hartman, 23, a senior at Florida State University, to Tampa General Hospital.
Hartman, whose family lives in Palm Harbor, had venous thoracic outlet syndrome. Although anyone can get it, it's a condition that's especially common for athletes who build upper body muscle and perform strenuous arm movements, often overhead.
In the top part of the chest, the collarbone and the first rib meet at the sternum. Nerves, a vein and an artery all pass through this narrow space between the bones. In some people, that space is naturally smaller, and building up muscle can make it even smaller.
And when athletes put their arms overhead, the space gets still smaller and tighter.
"That vein is right in that nutcracker jaw" of the collarbone and rib, said Dr. Karl Illig, a Tampa General surgeon who's edited a textbook on the condition. "Those two bones don't move very much, but when they do, they move with a tremendous amount of force, and they damage the vein."
Baseball players, firefighters, kayakers, even a badminton player and a violinist -- Illig has treated all of them for venous thoracic outlet syndrome, sometimes also called Paget-Schroetter Syndrome or effort thrombosis.
One local high-profile athlete who was recently diagnosed with the condition is Andrei Vasilevskiy, goaltender for the Tampa Bay Lightning, who was treated by Dr. Illig. Before FSU, Hartman was a star wrestler at Countryside High School, placing third in the state finals his senior year.
"What usually happens is that the vein gets pinched year after year and chronically damaged without any symptoms," said Illig, who is the director of the Division of Vascular Surgery at the USF Health Morsani College of Medicine. "But then it finally clots off. And that's when Ryan came in with a big, blue swollen arm."
The symptoms in Ryan's venous form of TOS are so immediate and severe that it is usually easily diagnosed. It's more common for thoracic outlet patients to experience compression of the nerves, and the numbness and dull pain is often mistaken for rotator cuff injuries, multiple sclerosis and other painful conditions.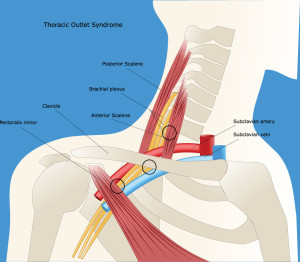 Once Hartman arrived at Tampa General, he received medication to dissolve the blood clot. Then Illig performed surgery to keep the problem from happening again.
The solution? Removing Hartman's rib. While that may sound drastic, the top rib is actually much smaller than you might expect. It's about as long as your index finger, Illig said.
Removing the bone creates more space, making it unlikely that the vein will become compressed and blocked again. Losing this tiny rib generally doesn't have any lasting effect. Illig has treated several professional athletes who have returned to high-level play.
Hartman was at Tampa General for about a week and returned to work at his summer internship a few days after leaving the hospital. After a few more weeks, he was able to return to regular activities.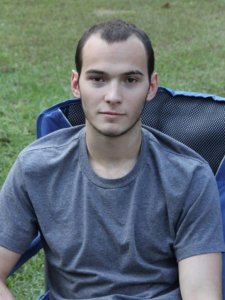 Now that Hartman is back at FSU, where he's majoring in finance and economics, he's grateful that he sought treatment right away. If a blockage like his isn't removed within two weeks, it generally becomes permanent, and the pain, tingling and other symptoms are harder to treat.
"I almost didn't even go to the doctor," Hartman said. "You think it's just something that will go away."
For more information about thoracic outlet syndrome treatment at Tampa General, click here.
-  Photos courtesy of the Hartman family.