Five Reasons to Just Get Your Flu Shot, Already
Published: Oct 19, 2015
By Lisa Greene
We know. It's hard to believe it's already flu season, and it seems like you just got a flu shot.
So to boost your enthusiasm, here are five awesome reasons to roll up your sleeve and get vaccinated: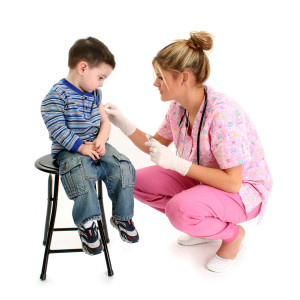 You don't mess with the flu. People often use "flu" as a catch-all term to refer to mild illnesses. But real influenza kills anywhere from 3,000 to 49,000 Americans every year, and more than 200,000 wind up in the hospital. Don't be one of them. That's why the federal Centers for Disease Control and Prevention recommend that everyone over six months old get flu vaccine. Even if you don't have serious complications, flu still means several days of sickness, said Nancy Epps, nurse clinician for Employee Health at Tampa General Hospital. "Do you really want to miss five days of school or work because you have a fever and you're in bed sick?" she asked.
A flu shot is still your best bet. It's true: last year's flu shot wasn't very effective. The most common strain of flu virus mutated after the season's vaccine was produced. But scientists expect the vaccine this year will match the circulating flu strains more closely. Depending on what kind of vaccine you get, it will protect against three to four strains of flu. And even in years when the vaccine provides less protection, it's still better than not getting vaccinated at all.
You can create a "protective bubble." Some people – the very old and the very young, pregnant women and people with certain health conditions, such as asthma or heart disease -- are at greater risk for getting serious, life-threatening complications if they get the flu. When healthier people get flu vaccine, they lower the risk of transmitting the flu to those who are more vulnerable. "It's like a little protective bubble," Epps said. "The people who have had the shot protect those who are more likely to have complications. The susceptible people are less at risk because those around them are already protected and won't transmit the flu."
You might miss this someday. Scientists are working on creating a universal flu vaccine that will work on different strains of flu. What would you do if you didn't have to remember to get your flu vaccine every year? Enjoy it while you can.
You don't even have to get a shot. If you don't like shots, you can get FluMist instead. It's vaccine delivered as a nasal spray. There's also an intradermal shot, which uses a smaller needle to deliver vaccine under the skin instead of into the muscle.
Still not convinced? Just think how virtuous you'll feel.  And you'll be healthy enough to enjoy that feeling…because you won't have the flu.