After a Brain Injury, a Mountain to Climb
Published: Nov 19, 2015
By Lisa Greene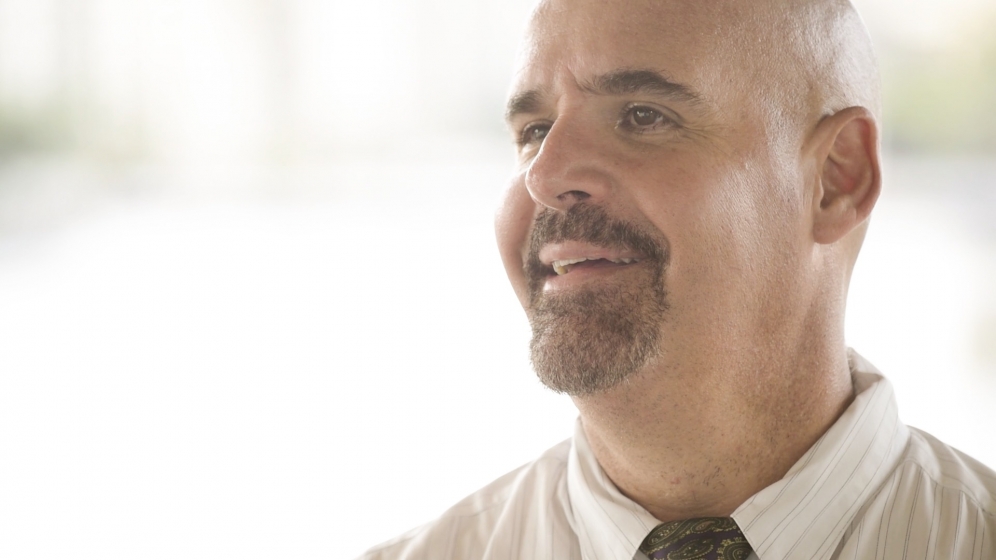 As a former Marine, Pete Mitchell has spent his share of time in the world's most dangerous places.
But it wasn't Baghdad that nearly killed him.
Mitchell was driving his motorcycle down Ashley Drive on a cold day in December 2012 when he collided head first with a car. He fell onto his face, shattering his left eye socket and other bones in his face, before being taken to Tampa General Hospital.
When he woke up from a coma 16 days later, he didn't understand the severity of his head injuries.
"My first thought was to go my office and check emails," said Mitchell, now a contractor working at MacDill Air Force Base.
His wife, his nurses and his doctors had to explain to him: he had a significant head injury. He had bruises on his brain. Nobody was sure just how severe – or how permanent – they were.
"They had to keep saying, 'No, you've got real issues,' '' he said.
He finally realized they were right when he tried to get out of bed. He couldn't get up.
Mitchell was paralyzed on his left side, said Dr. Siviero Agazzi, an associate professor of Neurosurgery at the USF Health Morsani College of Medicine who practices at Tampa General.
The accident left severe bruises in Mitchell's brain. The worst one was located deep inside the brain, near his brain stem. It had paralyzed his left side. Doctors didn't know whether the damage would be permanent.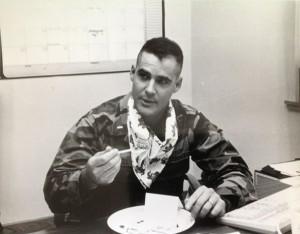 Sometimes, bruised parts of the brain can heal and recover, Agazzi said. And sometimes the brain finds ways to adapt and form new connections around the injury.
"We know parts of the brain can rewire," Agazzi said. "Or other parts of the brain can take over."
Despite the severity of Mitchell's injuries, they could have been worse. Mitchell survived only because he was wearing a helmet, Agazzi said. And, when Mitchell fell onto his face, it absorbed some of the force of the impact. The shattered bones in his face, which were repaired by a plastic surgeon, kept his brain injury from being more severe.
Still, Mitchell had work to do: rehabilitation to try to relearn how to walk.
"If you can't walk, you have to retrain your brain – even just to raise your foot and move it without thinking about it," said Agazzi, who compared this stage to learning a musical instrument.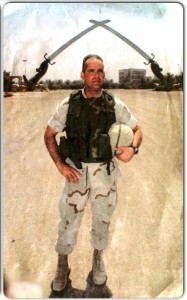 Mitchell was determined to recover completely, but Agazzi knew that determination wouldn't be enough. His future depended on whether the contusion in his brain could heal.
"If the nerve impulse doesn't go to your hand and your foot, you can't walk," Agazzi pointed out, no matter how motivated the injured person is.
Fortunately for Mitchell, his brain did begin to heal. After that point, Agazzi said, motivation "makes a tremendous difference." Mitchell attacked rehabilitation like a battle campaign.
At first, he couldn't even balance. Therapists had to hold him steady. His left hand was so weakened that he couldn't pick up a puzzle piece.
It was frustrating. Recovery seemed like a huge mountain to climb. Then he realized that he had to climb the mountain one step at a time.
"I'm climbing the mountain today," he would tell himself. "I had to look at it as a daily effort to get better."
The hardest day was the Gasparilla Parade in January. He had been training to run the Gasparilla Half-Marathon. Instead, he watched the parade of ships from the TGH Rehabilitation Center.
He told himself to focus. The only thing that mattered was reaching his goal for each day. Gradually, those goals became more ambitious. Walking straight. Then climbing stairs.
"Get up, give 100 percent, move on to the next task," he said.
In February, Mitchell walked out of the hospital. He still had to come back twice each week for physical therapy, but he knew he was on the right track. Two months later, he returned to work. He ran a 5K.
Today, Mitchell walks with assurance. He skips the elevator at work and climbs five flights of stairs every day. He still dreams of running a half-marathon. He visits with other head injury victims and tells them things will get better.
"I'm just filled with gratitude," he said. "Today I'll sit outside, and feel the sun."
- Video and portrait by Daniel Wallace, TGH Health News. Archival photos courtesy of Pete Mitchell.