Can Supplements Help Your Health?
Published: Mar 4, 2015
By Tampa General Hospital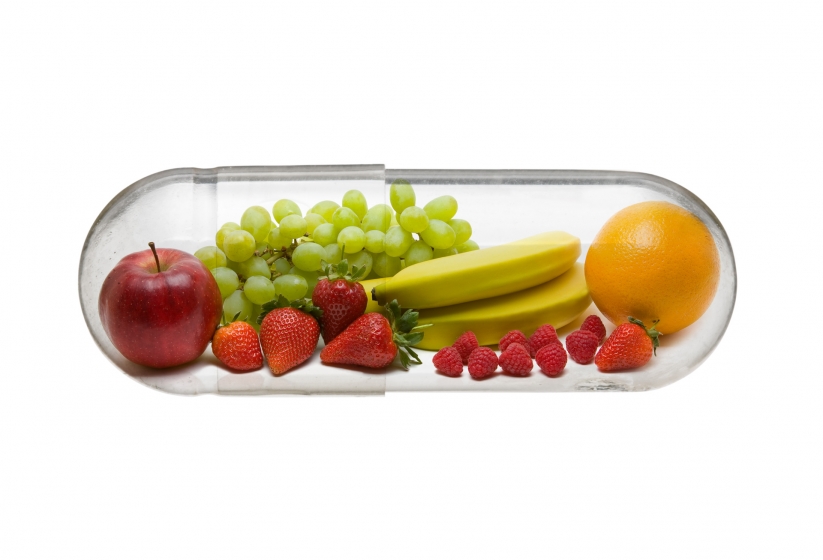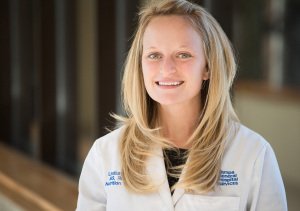 The News Center asked Lindsay Goddard, MS, RDN, LD/N, a clinical nutrition specialist at TGH, to share her best advice on supplements.
What is a supplement?
Supplements are vitamins, minerals, herbs, or other nutrients that people take to go above and beyond what they're getting from food.
Are supplements necessary?
Supplements can be very useful when the diet is lacking in certain nutrients and dietary changes are not possible. If somebody is lactose intolerant, for example, they may need a calcium supplement because they can't get enough through their food. Or somebody may need a therapeutic dosage, meaning a higher dosage than they could ever get from food, to correct a nutrition-related issue.
How does someone know if they should be taking supplements?
A medical professional – either a registered dietitian or a medical doctor – should decide whether  someone is either deficient or that they need a therapeutic dosage. Everyone's body is different, so everyone's needs are different. It's very dangerous for people to self-diagnose or take supplements because someone they know takes them. One person may need fish oil, but another person shouldn't take it because they're on blood thinners.
Why could it be dangerous for someone to take supplements on their own?
Supplements can affect the body. Dosage amounts will vary from person to person and can be overdone. If somebody's taking too much vitamin A, for example, it could lead to vitamin A toxicity, which could kill them.  Also, St John's wort, a mild anti-depressant, increases photosensitivity – an especially important fact for Floridians.
There can also be interactions between supplements and your medications. St John's wort can interfere with birth control pills and render them useless. If somebody's taking a supplement they don't need, they're probably just wasting their money. The body can only absorb so much of certain vitamins and minerals and will excrete the rest.
Does the U.S. Food and Drug Administration (FDA) regulate supplements?
The FDA does not review a supplement's safety and effectiveness before it goes to market, as the FDA does in regulating, prescription drugs. The FDA has the authority to step in if manufacturers are making claims that are untrue or a supplement is found to be tainted. You can learn more about the FDA's authority here.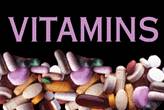 There has been a lot of news about the purity of supplements and the fact they may be tainted. How does someone know what they're taking? Is there a way for people to figure out what exactly they're taking?
People just need to be thorough when picking out a brand. First, you want to make sure that it's been certified by an independent third party. The federal National Institutes of Health Office of Dietary Supplements lists these three organizations that offer "seals of approval:" ConsumerLab, NSF International, and USP (U.S. Pharmacopeial). That means the group has come in and looked at the supplement, and the company, to make sure the supplement contains what the label says. These "good manufacturing practice," or GMP, labels can be found on the bottle and will say it's certified. Secondly, you want to make sure the company that you're buying from has independent research that examines whether the product and nutrient is safe and effective. It's separate from the certifications, and the company should have those findings on their website. You also want to look at price. Be wary if it's cheaper than all the others. It's really expensive to produce high-quality supplements. Testing and certification are also expensive. With supplements, you get what you pay for.
When someone shopping for a supplement reads the label, what ingredients are they looking for?
They're looking for just the ingredient that makes the supplement. So, if you're looking for vitamin E, you'll just be looking for it to contain vitamin E (α-Tocopherol). The ingredient list should be as short as possible. There will be some extra ingredients for the capsules, but other than that there shouldn't be anything else. The supplement should also be in a form that is best absorbed by your body. Some supplements contain forms of vitamins or minerals that the body cannot use very efficiently, rendering them ineffective.
Can people grow herbal supplements themselves?
Sure. Dandelions are a perfect example. They grow right in your back yard, but people pay big bucks for it in the store. You can just pull it out of your yard as long as you don't use pesticides. Also, a lot of people think that because it's natural, it must be safe. But that's not always true. Supplements do have benefits, but you need to know why you're taking them and what is needed.
Interview by John Dunn, portrait by Daniel Wallace, TGH News Center, Wednesday, March 4, 2015