Camp Hopetáke celebrates 25 years of bringing burn survivors together
Published: Jun 11, 2015
By Lisa Greene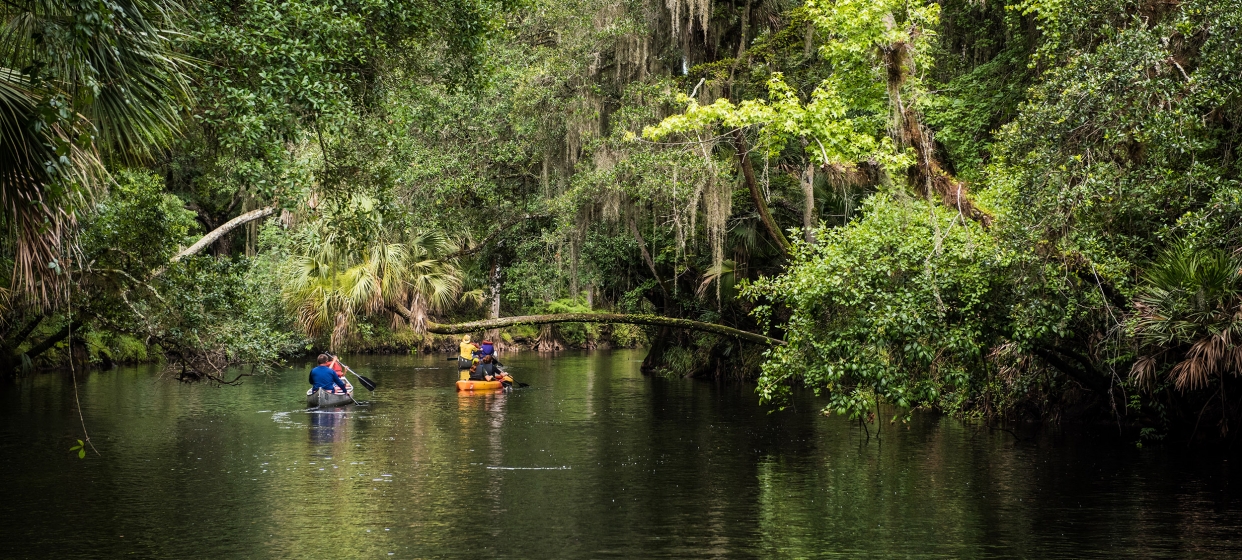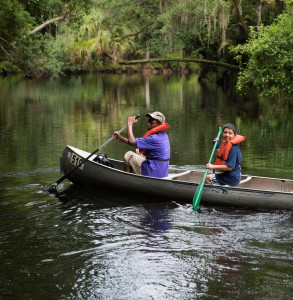 So far this week, Oscar has played volleyball and dodgeball, visited Adventure Island and Universal Islands of Adventure, and checked out a Tampa Bay Ray game.
He was about to get in a canoe at Hillsborough River State Park.
Oscar, who is 9, loved all those activities. But the best part of the week?
"I've made friends that have been through the same thing as me," he said.
Oscar is one of 27 campers at this year's Camp Hopetáke, a special camp just for children who have survived burn injuries. This year, Camp Hopetáke celebrates its 25th anniversary.
The week-long sleepaway camp is free for campers and funded by the Tampa General Hospital Foundation and Tampa Firefighters Local 754. It's based at the University of South Florida, with extensive field trips around the region. Its camp counselors are TGH employees, mostly nurses, and firefighters.
"My goal is to get them back to just being children," said Molly Morris, RN, BSN, clinician / outreach coordinator for Tampa General's Regional Burn Center. "To help them move past this traumatic event and be the wonderful children that they are."
Children who have suffered severe burns may still need medical attention and the nursing care that Camp Hopetáke can provide. Oscar's wounds are still healing, and for now, he's still using a wheelchair.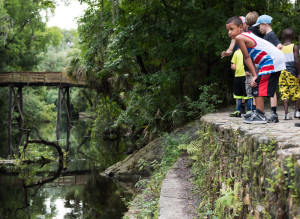 Children may also need psychological help to recover from such a difficult experience. Family dynamics are often affected as well, Morris said. Issues that trouble many children, such as body confidence issues and bullying, can be magnified for burn survivors.
"It's heartbreaking to know that they sometimes get teased at school," Morris said.
And often, they face those issues alone – until they go to Camp Hopetáke.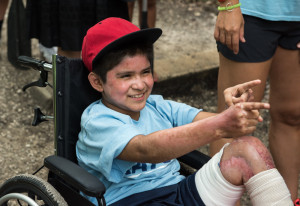 "It helps me knowing there are other people like me," said Angel, 14, of Tampa. "Knowing that I'm not the only one who went through all that trauma of burning."
Angel is a camp veteran now. He's been coming to Camp Hopetáke since he was 9. He can talk about the sprawling scar on his right arm and shrug. And he and the other campers keep in touch throughout the year.
One of the best things about Camp Hopetáke is that the older kids can help the younger ones, said Nizhoni, 15, of St. Petersburg.  It might be just a little thing, she said – like helping a new camper realize it's okay not to wear a jacket in the hot Florida summer, even if that lets people see some scars.
"It starts out little and then it becomes more emotional," she said. "It becomes a family."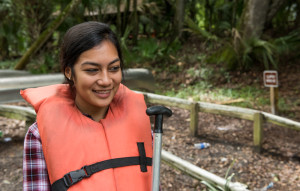 Helping those other campers helps her feel more at peace about her experiences as well, she said.
"When I come here, I don't really think about the burns," she said. "We talk about it, but it doesn't matter. It's more comfortable to talk about it with other people like you."
That's why Camp Hopetáke has also shaped her thoughts about the future. When Nizhoni grows up, she wants to be a psychologist or a nurse.
In a burn center.
Would your child like to attend Camp Hopetáke? Click here for an application.
- Photos by Daniel Wallace, TGH Health News.