After a Lifetime of Silence, Sound
Published: Jun 25, 2015
By Lisa Greene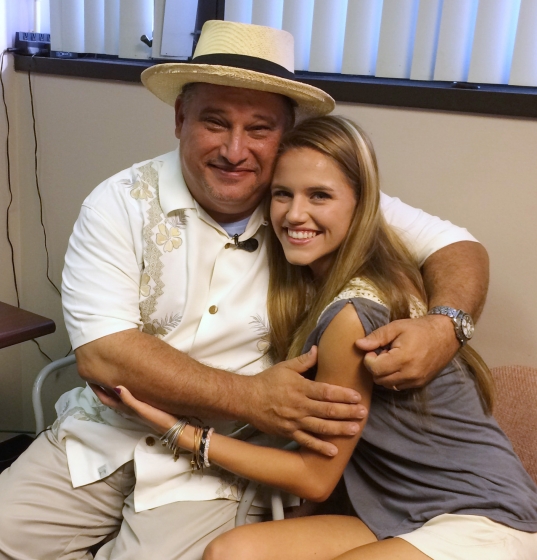 Davelis "D.C." Goutoufas has never heard the voices of his wife or his daughter.
That's all about to change.
Goutoufas, 47, has never let deafness stop him. A fourth-generation Tampa resident and well-known businessman, he was the first deaf person to graduate from the University of Tampa and once ran for Tampa City Council.
But he lost his hearing at age four due to complications from a congenital defect in his inner ear.
He decided to get cochlear implants to restore his hearing. A few weeks ago, Dr. Loren Bartels performed surgery at Tampa General to implant the internal components of the devices in each ear.  
Goutoufas now has tiny electronic devices, including a receiver antenna and a processor, inside his head. He will wear small external receivers and processors behind his ears to send signals to the internal components.
The internal implants will bypass the structures of his inner ear and send computer signals to his auditory nerves. The brain will interpret those signals as sound.
Because of that interpretive step, not everyone benefits from the implant to the same degree, but the vast majority are markedly improved, said Dr. Bartels. Bartels is a former chief of staff at Tampa General, a clinical professor of Otolaryngology at the USF Health Morsani College of Medicine, and director of the Tampa Bay Hearing and Balance Center.
If somebody has been deaf since birth and then receives the implant as an adult, the brain may have more difficulty interpreting the sounds as language.
Fortunately, since he learned child-level language before losing his hearing, Goutoufas should be a good candidate, Bartels said.
"His fluency is excellent," he said. "He uses nouns and verbs appropriately. People who have fluent language have brain memory of sound. Those usually do well."
Bartels has been working with the implants since 1980.
"The devices then were very crude compared to today," Bartels said. "The computer processing has improved steadily since the 1980s and the reliability has improved dramatically in the last four or five years."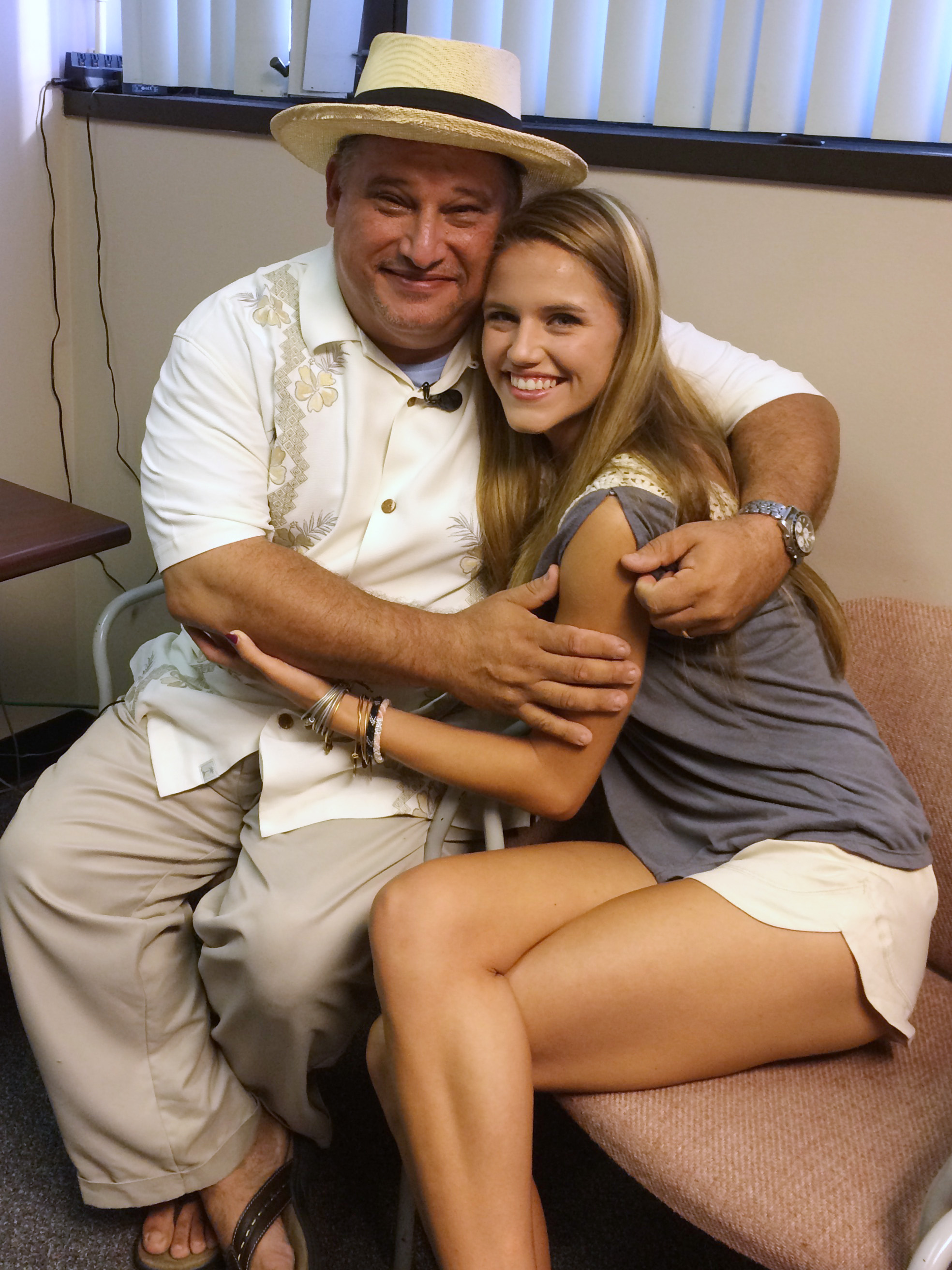 Goutoufas is excited about the implants' potential as well. He's brought a platoon of family members for the big reveal: turning the devices on. Daughter, wife, sister, mother – they're all here.
"I am looking forward to hearing the voice of my wife," he says.
Katie Goutoufas smiles.
"He's threatening to sing in the shower," she jokes.
she and the couple's daughter, Olivia, 17, are awaiting the event.
Audiologist Kayla Wilkins, Au-D, CCC-A, explains the steps to the group. It won't be instantaneous. She has to perform some tests first, and Goutoufas will hear beeps of the machine before they hear voices. He will keep learning in the months to come.
"He is going to have to retrain his brain for what it's like to hear again," she tells the group.
But finally, the moment comes.
And Olivia gets to turn and say the words she's always wanted her father to hear.
To hear those words, watch the video clip above. For more information about cochlear implants at Tampa General, call 813-844-4900.