TGH, USF Health among first in nation to offer "sleep pacemaker" to sleep apnea patients
Published: Jan 30, 2015
By Lisa Greene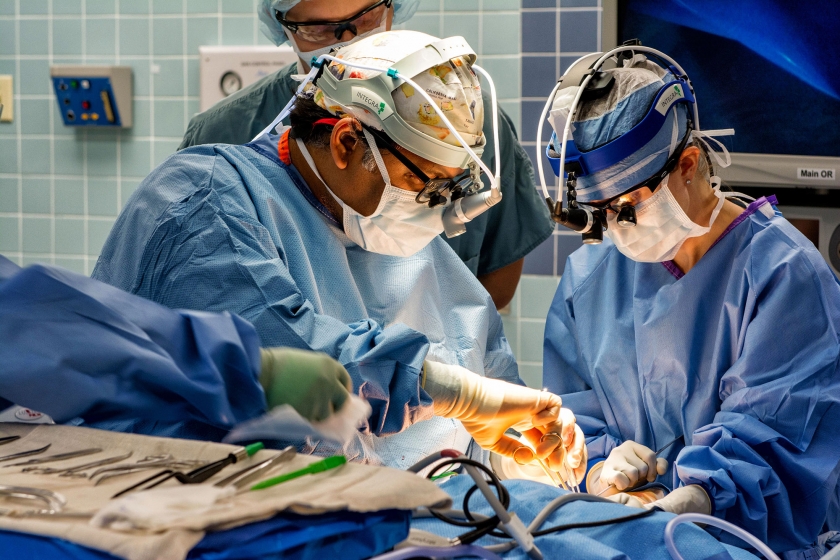 John King dreaded bedtime.
He knew it would mean another sleepless night – and then another day of exhaustion.
"I would want to go back to sleep – desperately," said King, 64, a retired Vietnam veteran who lives in South Tampa. "I would feel like I hadn't slept."
King was suffering from severe sleep apnea, a condition bad enough to disrupt his sleep nearly every minute, all night long.
Obstructive sleep apnea is the name physicians give to a chain reaction of bad things that happen during the night. Every time King fell asleep, the muscles around his tongue and throat relaxed. That caused his airway to collapse, making it more difficult to breathe. His brain would need more oxygen, jolting King awake enough to take a breath. The cycle repeated over and over again, all night long.
More than 18 million people suffer from sleep apnea. The disorder increases the risk of heart attack, stroke, high blood pressure and other health problems.
"It was just horrible," King said.
The most common treatment is a CPAP (Continuous Positive Airway Pressure) machine. Users wear a mask over the nose, or sometimes nose and mouth, during sleep, that supplies pressurized air that flows into the sleeper's throat. The increased air pressure prevents the sleeper's airway from collapsing. This works for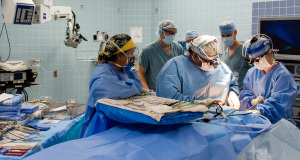 many people, but many others are like King, who couldn't sleep wearing the device.
"It was blowing like a hurricane," he said.
But King's luck was about to change. Doctors at Tampa General Hospital had just completed a clinical trial for an implantable device that showed promising results for people suffering from sleep apnea. He became the first non-trial patient in Florida to have this device, developed by Inspire Medical Systems, surgically implanted. Tampa General was one of 22 sites in the nation to participate in the clinical trials, and is now the first hospital in the state to offer the treatment.
Finally, he can get a good night's sleep.
"I have a different quality of sleep," he said.
"This is technology similar to a cardiac pacemaker, re-applied for sleep apnea patients," sleep apnea photo2said Dr. Tapan Padhya, professor and vice chair of Otolaryngology — Head and Neck Surgery at the USF Health Morsani College of Medicine. Dr. Padhya was the chief investigator for Tampa General's trials and is now also performing the surgery for veterans at the Haley VA Hospital. He also was a co-author of the study results, published last year in the New England Journal of Medicine.
The Inspire device, about half the size of an iPhone, is surgically implanted under the collarbone. Electric leads placed under the skin deliver a small electrical stimulus to the base of the tongue when the patient takes a breath.
"It will gently push the tongue out to help the air flow," Dr. Padhya said. "You have an open airway. You don't have that struggle to breathe."
The device has a remote control that patients activate when they go to bed. For Dr. Padhya, one of the best findings is that the clinical trial patients are still using it two or three years after receiving the implant.
King says he can tell the device is working when he turns it on, and that the sensation isn't painful or uncomfortable. Since receiving the implant, he's found a new energy. He's joined a gym and his wife no longer complains about his snoring.
"I use it every night," King said. "I never miss a night."
To learn more about Inspire therapy at Tampa General Hospital, contact the Tampa General Hospital Sleep Center at (813) 844-8153.
Photos and video by Daniel Wallace, TGH Health News