Safety lessons mix with fun on TGH field trip
Published: Feb 20, 2015
By Lisa Greene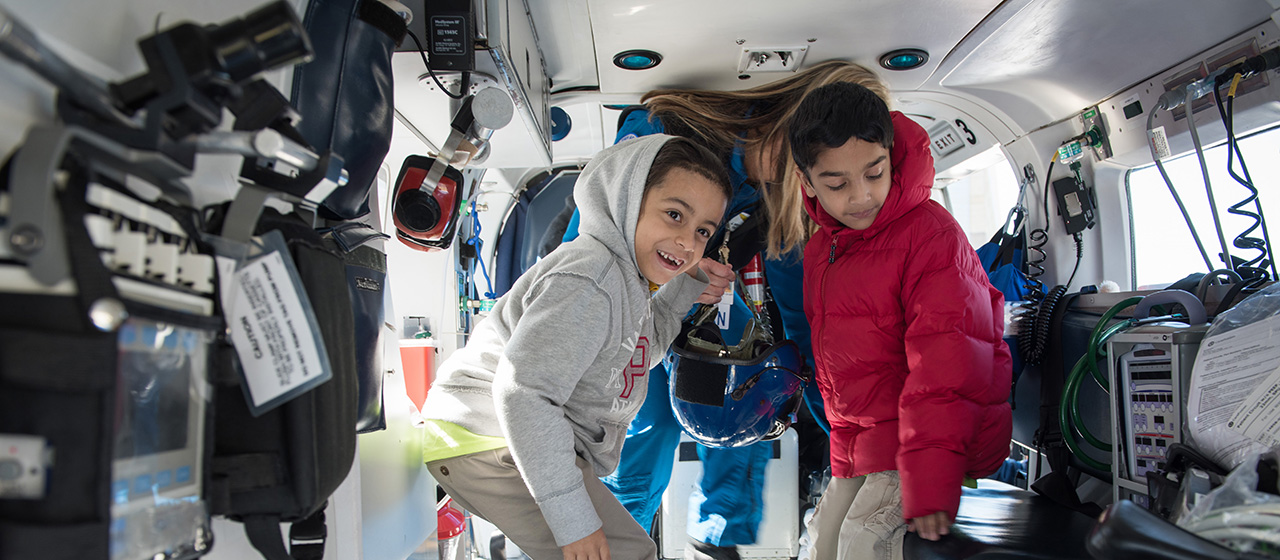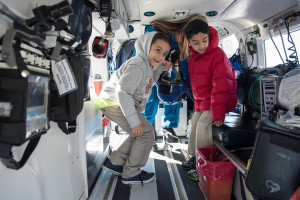 The children raced wheelchairs. They pretended to be cars and bikes. They shrieked, "Wow! Cool!" when flight nurse Jennifer Mefford opened the back doors of an Aeromed helicopter.
"The helicopter was so awesome!" said Jordan, age 7.
Visiting Tampa General Friday was a great field trip for the first-graders at USF Patel Elementary School – but there was a more serious safety purpose as well. The "Safe Walkers and Safe Wheels" trip was organized by MORE Health, a non-profit group that provides free health and safety information for children. Tampa General is the group's founding partner.
"We hope they go home with the message that they are safe walkers, and that when they ride their bikes, they are wearing their helmets and protecting themselves," said Laci Stokes, MORE's program and events coordinator.
Zayd, age 6, said he's learned that lesson.
"When you ride your bike, you have to wear a helmet," he said.
"This is a wonderful experience for the children," said teacher Patricia McCleary. "Because it's hands-on, I'm sure they will remember."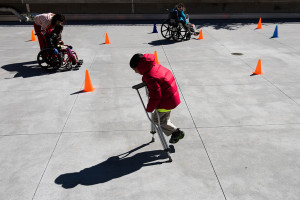 The students acted out several traffic safety scenarios using MORE's oversized "safe streets" mat. The group also provided free bicycle helmets for the children who didn't have them. The children also tried out stethoscopes, went through an obstacle course with wheelchairs and went inside the Aeromed.
"I think it's important for them to know that when they come to the hospital, they'll receive help," said Lily Sosa, a clinical nurse in the Rehabilitation Center. "We want them to know it's not a scary place."
What did six-year-old Malachi learn?
"Being a doctor is fun," he said. "You make people feel better."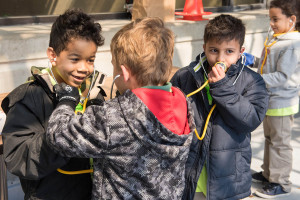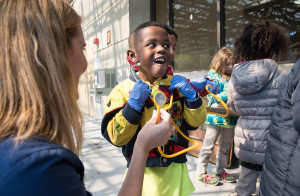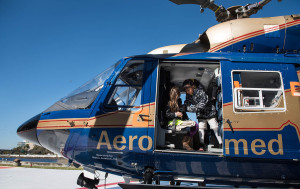 Photos by Daniel Wallace, TGH Health News