Have a Bear and a Smile
Published: Dec 4, 2015
By Lisa Greene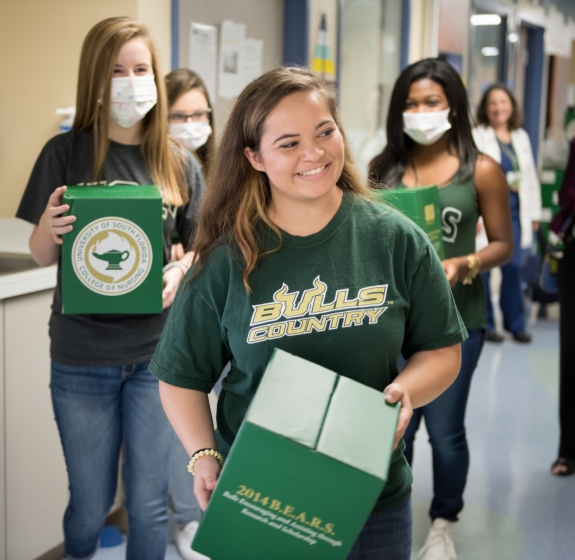 Teddy bears arrived in the Children's Medical Center Friday afternoon and everything got a little bit cuddlier.
"I love it," said patient Juliana Garcia, hugging her new bear. "I think it's cute."
That's the reaction that Jaz-Mein Ojetunde was hoping for when she volunteered for bear delivery. Ojetunde, 19, is a pre-nursing student at the University of South Florida.
"It was such a rewarding experience," she said. "I want patients to see that there are people out there who care about them."
It's those moments that make her want to be a nurse, she said.
"Nurses make everything better," she said. "I want to be the person who's in touch and caring for the patient."
This is the fourth year that USF nursing students have delivered bears to patients at local hospitals during the holiday season through the College of Nursing's BEARS program, or Bulls Encouraging and Assisting through Research and Scholarship. The bears arrive in their own custom boxes and wear USF College of Nursing uniforms.
At Tampa General on Friday, the delivery crew included USF College of Nursing alumni and several  undergraduate pre-nursing students like Ojetunde. Leslie Lockett, USF nursing instructor and team coordinator at Tampa General Hospital, was hoping students would find those bonding moments.
"I think it's neat to invite the pre-nursing students as well," she said. "They can see what it looks like, what kind of joy it brings, and what kind of difference it can make in a patient's day."
"Besides," she added, "Who doesn't love giving a kid a bear?"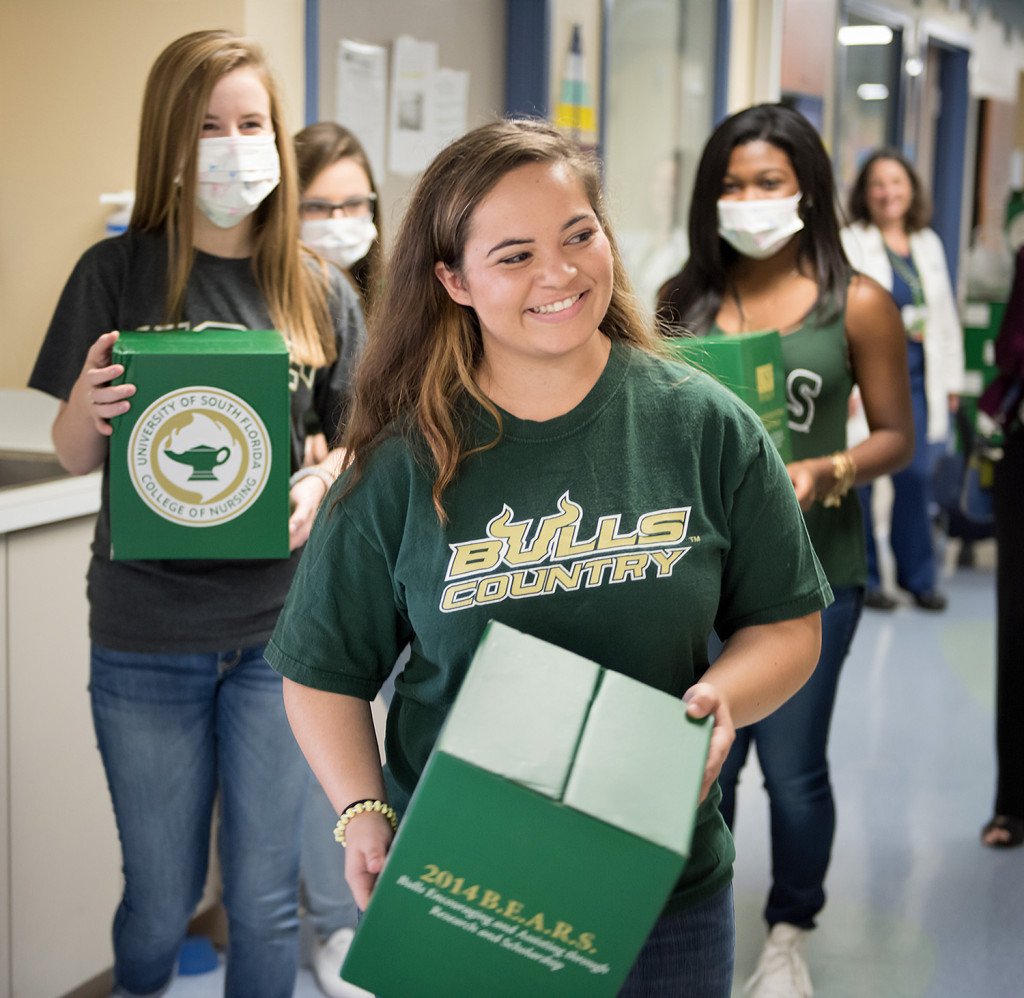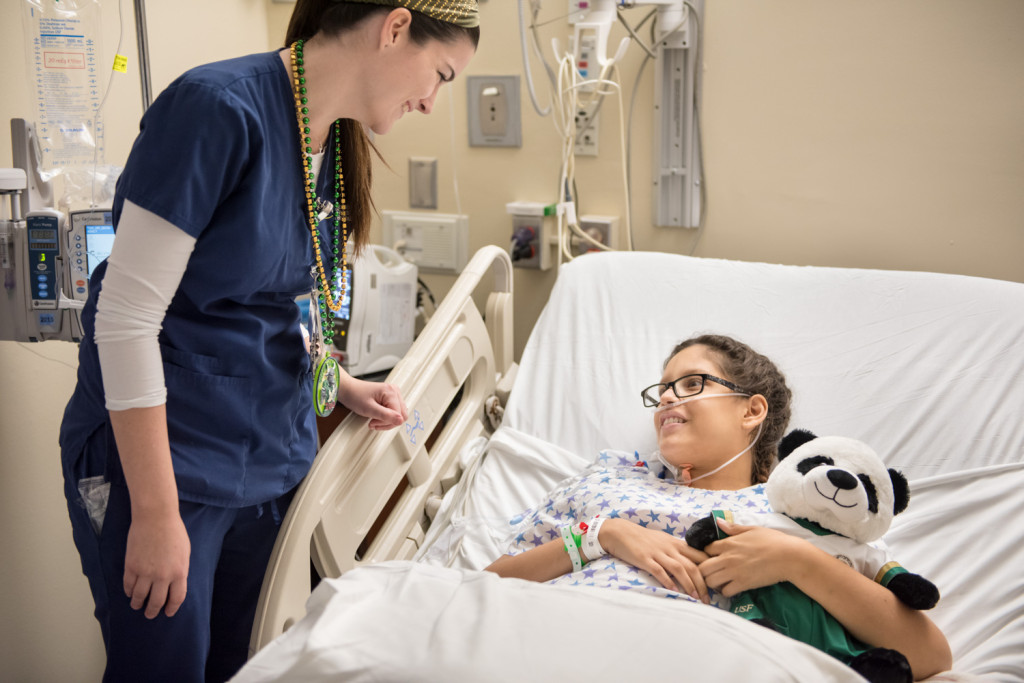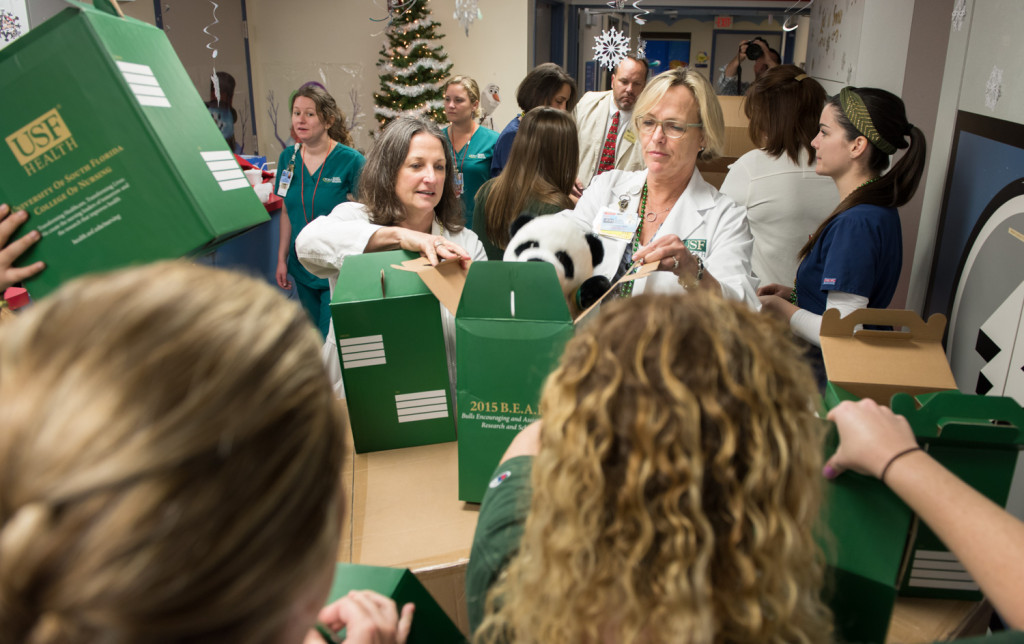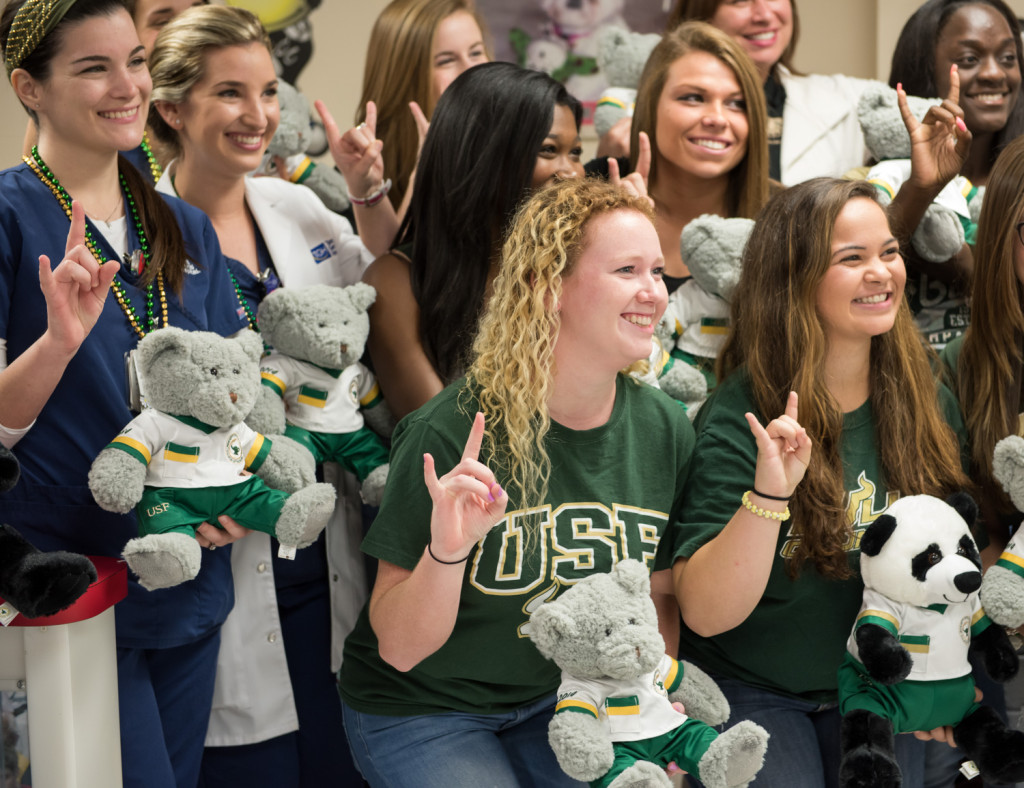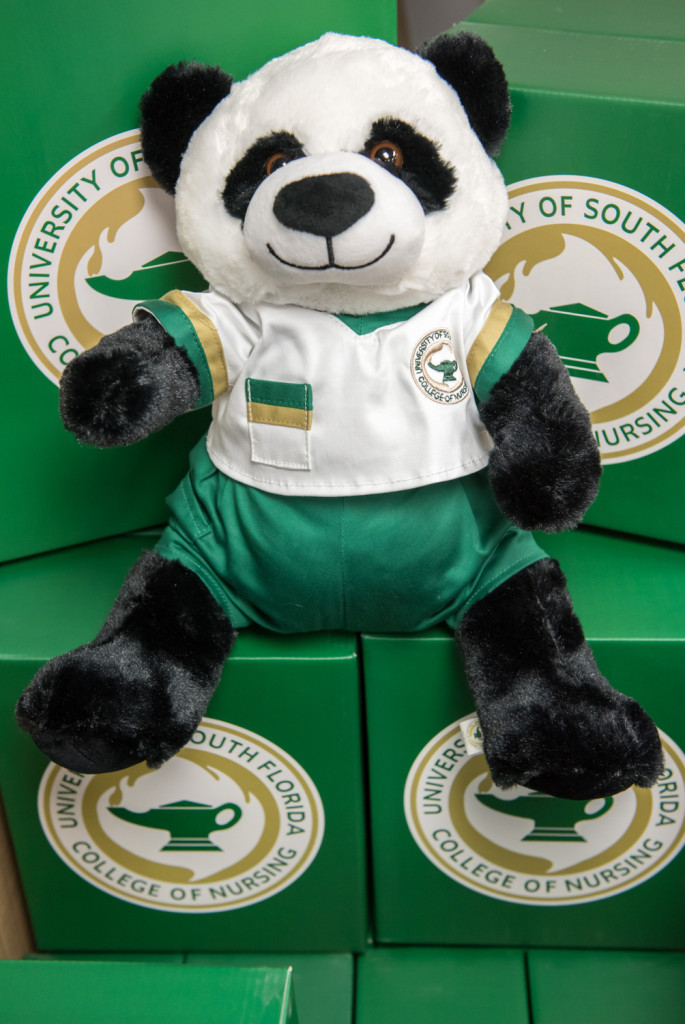 - Photos by Daniel Wallace, Tampa General Hospital News, December 4, 2015