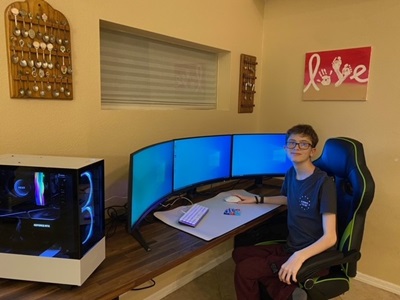 What child doesn't look forward to the fun and sun of summer break from school? Camps, cookouts, road trips, theme parks, beach time and sleepovers on long summer nights are just a few of the experiences that our pediatric patients will miss out on. What our patient, Logan, misses most is the high-tech gaming systems he has at home.
Last year, 15-year-old Logan was diagnosed with Acute Lymphoblastic Leukemia (ALL). Since then, he has spent a total of 3.5 months within the walls of TGH Children's Hospital. This summer, he will need to continue his treatment and will find himself at TGH Children's Hospital again. What Logan had hoped would be a summer full of fun will be one filled with chemotherapy appointments, long hospital stays and rigorous rehabilitation.
One of Logan's favorite activities is playing Xbox with his friends. Unfortunately, he hasn't had the opportunity to play while undergoing treatment because TGH Children's Hospital only has one gaming device available for pediatric patients. This one device is shared among our 45 long-term patients and is almost constantly in use.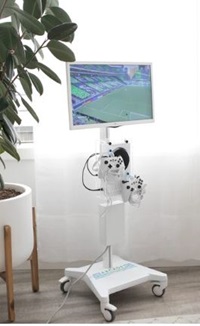 Your gift to this year's Christmas in July campaign will help the TGH Children's Hospital purchase multiple high-tech gaming carts so that Logan and his fellow patients have a chance to play!
These carts will be mobile and can move from room to room as our young patients receive their treatments. "I believe the gaming carts are a way to help the kids get their minds off of being in the hospital," said Logan's mom. "If the gaming carts can take away the reminder of their diagnosis just for a few hours, it would ultimately lift their spirits. Time flies when you are having fun!" Help us bring joy to the patients of TGH Children's Hospital by making a gift today. Your gift will directly support our efforts to purchase new gaming carts so that more children have the opportunity to play during their treatment.
This year's Christmas in July campaign was made possible by a grant from Suncoast Credit Union.
Join them in helping us bring gaming carts to TGH Children's by making your gift today!